Quentin Tarantino's interview outburst tarnishes violent cinema
Tarantino refused to comment on the violent nature of Django Unchained in an interview with Krishnan Guru-Murthy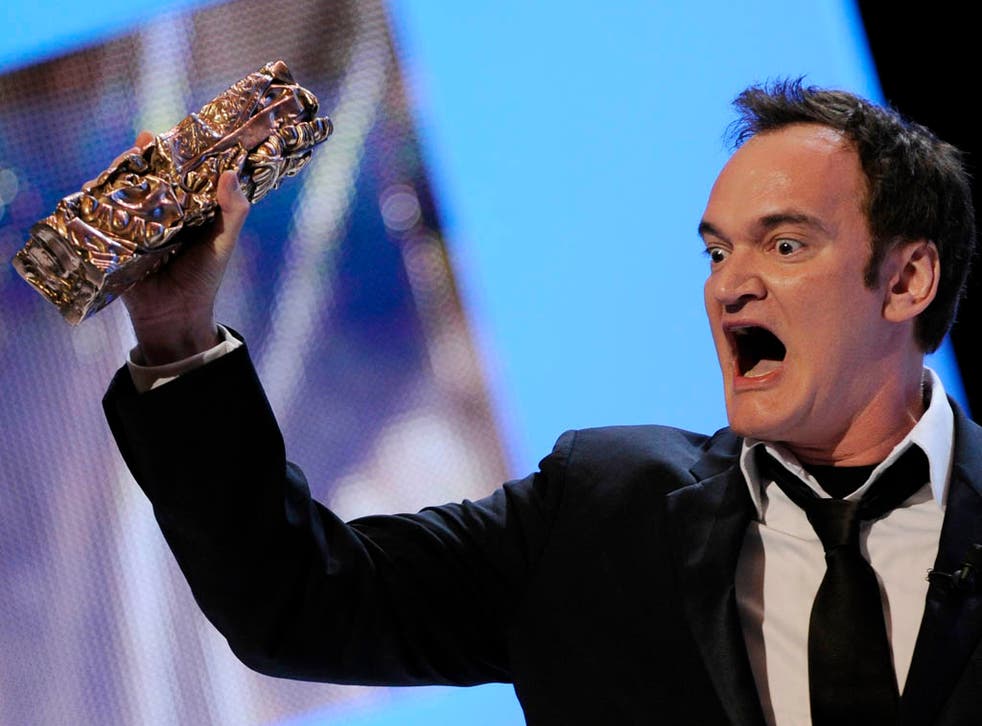 In an interview with Channel 4's Krishnan Guru-Murthy, Quentin Tarantino flew off the handle when asked about a possible link between enjoyment of film violence and real-life violence. In my opinion, these actions mean he failed in the duty that comes with being the world's most renowned maker of violent films.
It was the same old dreary question directed at Tarantino; a question that he answered in a much more composed manner just several weeks ago, and one which he has been routinely answering for the best part of his career. In this respect, you have to sympathise with the man. It is not down to him to solve the problems of gratuitous gun violence plaguing American society, nor is there any conclusive evidence to suggest that there is a connection between on-screen and real-life violence. So why should he have to answer to anyone over such ungrounded questions? He is, after all, an entertainer. However, the fact that he excels at his craft by adeptly exhibiting comical violence changes everything.
Tarantino's influential position within popular cinema means that he is a standard-bearer for ultra-violent films. Clearly Tarantino, who is essentially just a giddy film geek at heart, does not relish being in this position, and wishes he could be left to lovingly carry on his craft in peace. His reaction to Murthy's question evokes the image of a stubborn child who, after receiving their multi-million dollar sum of pocket money, throws a tantrum when he's kindly asked to tidy up the bedroom. Well I'm sorry to say, little Quentin, but if you want your pocket money, you have to clean the bloodstains off your carpet. We know they're fake, but other people might get the wrong idea.
As a filmmaker best known for kitsch-violent films, Tarantino doesn't have many social obligations. If he went on hedonistic rampages of drink and drugs (which he's not known for), it wouldn't matter; in fact, it'd probably enhance his reputation. The only media responsibility he has is as a gatekeeper of cinema; fending off the forces that attribute real-world malaises to cinema. When asked that same drudgerous question, all he needs to do is respect the sensitivity of the argument, and give an equally routine response. In December, Tarantino craftily aligned himself with Shakespeare when confronted with the violence question, rightly pointing out that the playwright was subjected to similar scrutiny as him. The answer was to-the-point and composed, and it was enough to keep the media forces at bay for a few weeks.
In last week's interview however, Tarantino failed in his duty. When Murthy pushed Tarantino, saying that he hadn't explained why he didn't think there was a relationship between cinematic and real-world violence, Tarantino wasn't all wrong to say that it was 'none of [his] damn business.' Of course, it'd be great if Tarantino had a more (to coin Murthy's phrase) 'fleshed out' answer to the question, but how many of us – bar sociologists – can really claim to have a singular answer to such a complex issue? A promotional interview for Django Unchained was certainly not the place to go into it, but Tarantino was too far gone in his teen-tantrum to point this out.
Tarantino acted like a crime suspect who had something to hide, and who broke under the pressures of an interrogation (though Murthy's journalistic style hardly compares to the tortuous line of questioning used by, say, Hans Landa in Inglourious Basterds). His paranoid reaction is rocket fuel for the pious sectors of the media, who'll be raising their eyebrows at his outburst, looking towards the authorities, and saying 'What do you expect from our society when our most popular filmmaker's possibly a psychopath?' It's a shame that we don't get to vote on a spokesperson for all violent filmmakers. If we did, then the job certainly wouldn't go to teen-man Tarantino.
Join our new commenting forum
Join thought-provoking conversations, follow other Independent readers and see their replies