Right to Buy: Back to Thatcherism, with a far-fetched and unrealistic policy
Cameron is creating a new kind of slum property, the new owners of which will find it impossible to keep up or sell on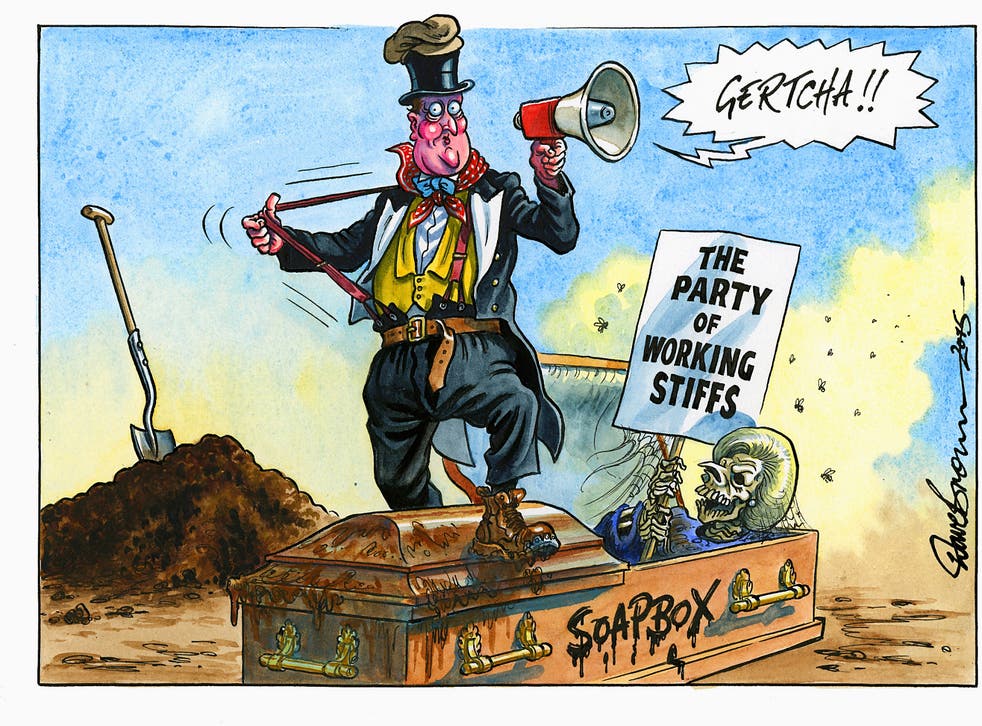 In 1985 Doc Brown and Marty McFly went Back to The Future and landed in 2015. Today, with their Housing Manifesto, David Cameron and George Osborne are taking us Forward to the Past. Their vision is not just proudly Thatcherite, it is also about as realistic as that symbol of Thatcherism: the Flying Delorean.
"At the Heart" of the manifesto is a return to the policy which made Maggie's fortune: the Right to Buy. The Tories have been trying to replicate this silver bullet in every in every general election since 1997. This time David Cameron will promise to allow 1.3 million families in social housing to buy their homes.
The problem is that when it comes to council houses, the best were sold decades ago and the rest – mostly flats in horrid blocks - are unwanted at any price. By effectively giving them away to tenants Cameron is creating a new kind of slum property, the new owners of which will find it impossible to keep up or sell on. This kind of faux ownership will be a fate worse than renting.
Funded this by forcing local authorities to sell off their most expensive homes (when they fall vacant) to raise £4.5 billion a year is also far-fetched. Many London councils – from Tory Westminster to Labour Lambeth - have been doing this for years. Councils need these houses for large families and they rarely become vacant.
Equally dubious is the pledge to extend Right to Buy to around 800,000 housing association tenants by giving them the same massive discounts as council tenants. This would be impressive were it not for the fact that two in three HA tenants are on benefits, many of the rest are on low incomes and that many properties would be excluded on the basis of being retirement-only and/or adapted for the disabled.
Moreover, many housing associations are already forced, by the loss of government funding, to spend more of their resources on building for private sale so that they can subsidise their own social side. If the Tory manifesto is implemented, many of them would just throw on the towel.
To avoid repeating the Thatcherite disaster of social housing being decimated, the Tories insist they would ensure "one-for-one replacement". How the income for a sale at less than half price can buy a replacement remains a mystery.
Quite how far this government is from understanding how real people live, whether hard-working or not, is embedded in their definition of "affordable rents", which they set up in 2012. The definition is "80 per cent of market rents". Even then rents were so high that 80 per cent was not really affordable. Since then rents have risen by 20 per cent, so the current "affordable rent" is the market rent of 2012, which is unaffordable to working people whose incomes have, if anything, fallen.
Figures today from Homelet show that the average monthly rent in the UK is now £902 (£720 excluding Greater London) and the average rent in Greater London is now £1,427. As a former Housing Minister, Tory chairman Grant Shapps should know that 80 per cent of this is not affordable.
Or perhaps he did once, but has conveniently forgotten, just as he has forgotten all those other wizzo schemes of his.
Register for free to continue reading
Registration is a free and easy way to support our truly independent journalism
By registering, you will also enjoy limited access to Premium articles, exclusive newsletters, commenting, and virtual events with our leading journalists
Already have an account? sign in
Register for free to continue reading
Registration is a free and easy way to support our truly independent journalism
By registering, you will also enjoy limited access to Premium articles, exclusive newsletters, commenting, and virtual events with our leading journalists
Already have an account? sign in
Join our new commenting forum
Join thought-provoking conversations, follow other Independent readers and see their replies