Robert Fisk: Egyptians – or 98.1% of them – carry on a proud tradition
This is such stuff as dreams are made on, enough to banish any nightmares troubling the sleep of Egypt's army commander, General Abdul Fattah al-Sisi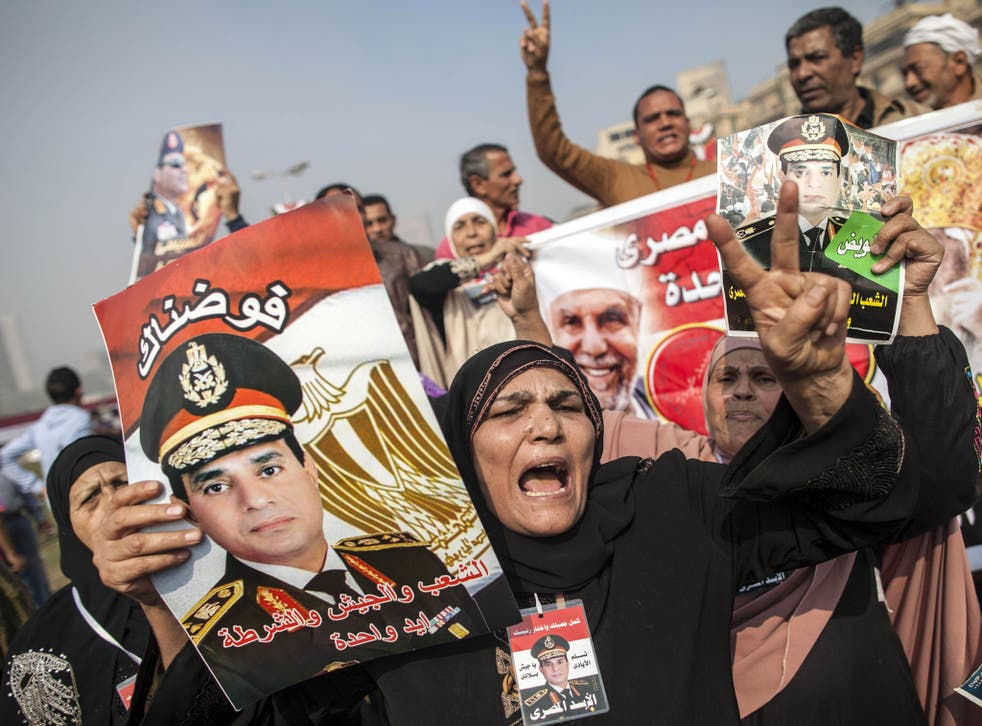 So Egypt is back to the age of the dictators – or, as I always call it, the Age of Magic Statistics.
The Egyptian people, no less – or at least 38.6 per cent of those who can vote – have endorsed their country's new and pro-army constitution by a fantastical 98.1 per cent.
This is such stuff as dreams are made on, enough to banish any nightmares troubling the sleep of Egypt's army commander, General Abdul Fattah al-Sisi, who is also the Defence Minister and whose army – thanks to this incredibly popular new constitution – will decide all future defence ministers. The "illegal" Muslim Brotherhood boycotted the poll. Let's repeat the statistic: 98.1 per cent. This is positively quaint.
So now let's take a browse down the memory lane of Magic Statistics.
For his third six-year term as President, 21 years ago, Hosni Mubarak won 96.3 per cent of the vote. Before him, Sadat got 99.95 per cent for political reform in another referendum.
In 1993, Saddam pulled in 99.96 per cent for his presidency. Bashar al-Assad's dad Hafez picked up 99.98 per cent for his next seven-year term in 1999.
When Mahmoud Abbas declared a victory in Palestinian elections with 62.3 per cent in 2005, you could almost believe it. In 2000, as we all remember, Saddam got a clear 100 per cent.
Compared with Sadat, Hafez el-Assad and Saddam, therefore, the Egyptians' 98.1 per cent referendum result is pretty measly.
Far more important now, however, we must surely demand to know the identity of the unpatriotic, potentially treacherous 1.9 per cent of Egyptians who voted No to the constitution. Clandestine members of the "super-terrorist" Brotherhood, perhaps? Collar the lot!
More from Robert Fisk here: Britain feared civil war in Ireland more than it feared war in Europe 100 years ago
Register for free to continue reading
Registration is a free and easy way to support our truly independent journalism
By registering, you will also enjoy limited access to Premium articles, exclusive newsletters, commenting, and virtual events with our leading journalists
Already have an account? sign in