Robin crowned as UK's national bird: It's aggressive, vicious, but peculiarly British
They are found all over the UK, so no-one is really more than a few footsteps away from a robin at any time on the mainland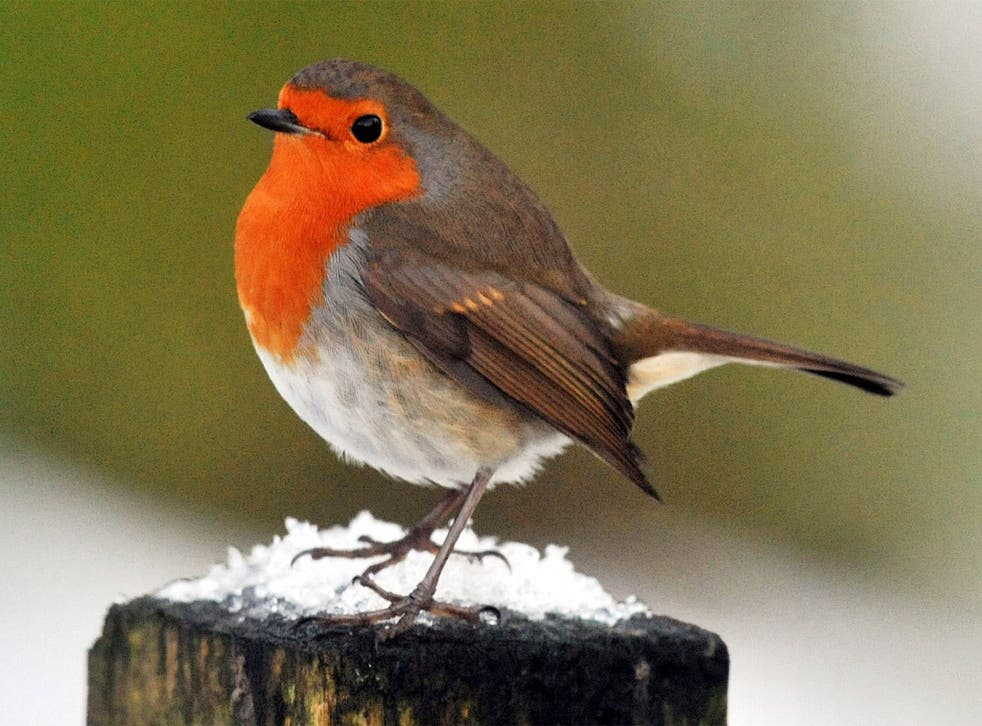 The popular image of the robin is of a bird with a great deal of appeal and charm, that everybody is familiar with from childhood. So people might perhaps be surprised to learn that their true nature can be aggressive at times.
Male robins compete very extensively both for territory and females – indeed studies have found that fake robins or dead stuffed robins have been attacked quite viciously by the birds that are already there when placed in their territory.
However, it's a very appropriate bird for Britain, for several reasons. It's certainly a bird which can be very plucky, and perhaps that does say something about the British spirit. And they are found all over the UK, so no-one is really more than a few footsteps away from a robin at any time on the mainland.
In pictures: Britain's first 'national bird'

Show all 10
There are also cultural connections that make them very popular in folklore. The Victorian postmen used to be known as robins because part of their tunic was red – and when Christmas cards first came into vogue they were brought by robins, i.e. the postman. That connection has been embellished and stuck and that's why we tend to get robins on Christmas cards.
Register for free to continue reading
Registration is a free and easy way to support our truly independent journalism
By registering, you will also enjoy limited access to Premium articles, exclusive newsletters, commenting, and virtual events with our leading journalists
Already have an account? sign in
Register for free to continue reading
Registration is a free and easy way to support our truly independent journalism
By registering, you will also enjoy limited access to Premium articles, exclusive newsletters, commenting, and virtual events with our leading journalists
Already have an account? sign in
Join our new commenting forum
Join thought-provoking conversations, follow other Independent readers and see their replies