Sanctions hurt Syria and Iran but regimes can ride on regardless
One of the small but immensely wealthy states which may suffer from Iran's crisis is Dubai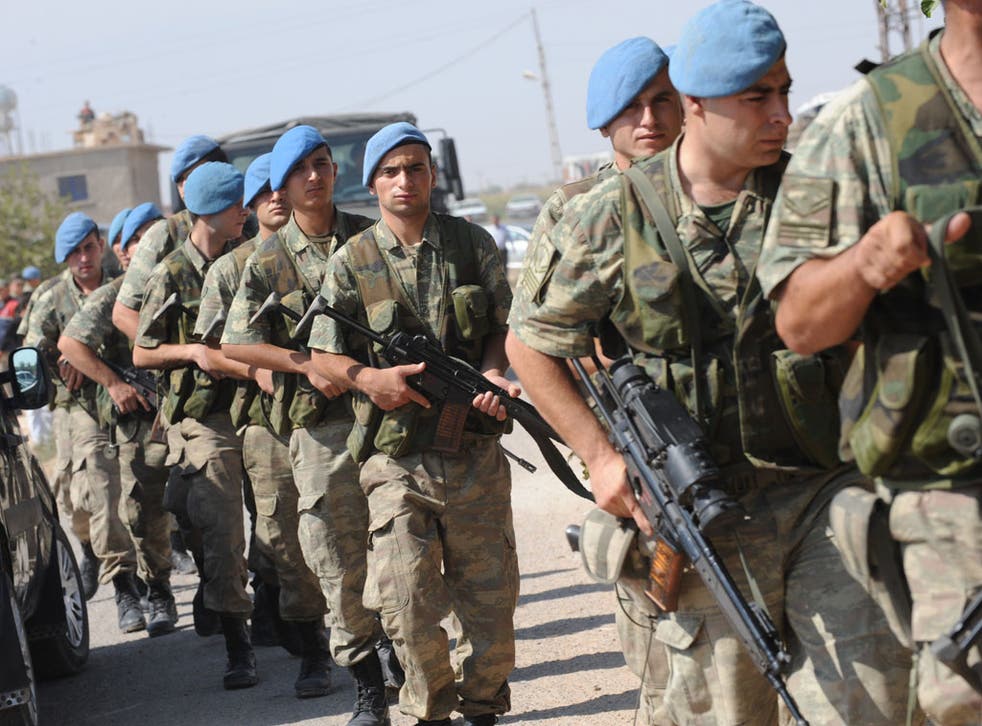 The Tehran "bazaaris" – the men who have shouted for an end to Iranian subsidies to the Syrian regime of Bashar al-Assad – have to be taken seriously. They were the rich boys of the souk who supported the Islamic revolution against the Shah, the makers and breakers of Iranian politicians, carpet-sellers and bankers alike, and they believe that Iran gives £7bn a year in subsidies to Damascus.
The figure is unprovable and subject to all kind of Levantine statistical "wobble" – no one knows how much assistance Tehran renders to Damascus in subsidised oil – but it's less than a month since the leader of the Iranian Revolutionary Guards admitted that his intelligence agents were "advising" the Syrian government. Now comes the call from the very men who formed the bulwark of Ayatollah Khomeini's Islamic revolution in 1979 – and who, incidentally, allied themselves with the CIA's plot to overthrow the democratically elected Mohamed Mossadegh more than half a century ago – to withdraw Iran's cash from Syria.
Syria's neighbours, who have been studying the steady decline in Damascus' economic distress since the original revolution began in Syria 18 months ago, are now looking with deep concern at Iran's own fortunes. A 40 per cent fall in the value of the Iranian rial is one thing; the devastating cut in oil revenues quite another.
Lebanese bankers, for example, now calculate that Iran's export of 2.5 million barrels of oil a day (bpd) has now been reduced to around 800,000 bpd – equalling losses in oil revenue of perhaps £120m every day.
Thus have sanctions struck at the heart of Iran's economy in advance of the collapse of the rial. This catastrophe will hurt the poor and the middle classes rather than the regime's supporters and the very wealthy who have always had access to dollar accounts. One Iranian university professor, for instance – no supporter of the regime – was about to purchase a $400,000 home in Toronto before emigrating with his family to Canada. He now has less that $200,000 in rials in his Tehran bank; his dreams have ended.
But do sanctions – or economic collapse – bring down Arab regimes? They have failed, so far, to destroy the Syrian government. Years of sanctions never crushed Gaddafi. Nor, after years of banking blockades and oil sanctions, has Iran's government folded. True, members of the regime are using the new economic crisis to damage President Ahmedinejad but there is no mass movement in Iran to overthrow the Islamic Republic, and certainly no desire to restore the monarchy.
After its civil war, Lebanon's currency collapsed from 5 Lebanese pounds to the dollar to 1,500 – but the market stabilised in the early 1990s with the arrival of billionaire Prime Minister Rafiq Hariri, murdered in 2005, and a later banking decision to avoid dealing in derivatives and sub-prime loans, which allowed Lebanon largely to escape the world financial disaster. The Egyptian stock exchange fell after the 2011 revolution but promised US and IMF funding prevented a currency collapse.
Ironically, one of the small but immensely wealthy states which may suffer from Iran's crisis is Dubai. Iranians own up to 40 per cent of the state's real estate and there will now be a profound lack of cash to fund building projects; Iranian purchase of imports – television sets, computers and other hi-tech goods – via Dubai will now also fall. But it's a wound which the United Arab Emirates can easily absorb.
A more sinister element to all this will be the degree to which political drama interacts with Iran's financial desperation. The Lebanese press has been reporting that three senior Hezbollah figures were shot dead in Damascus during recent fighting. The Hezbollah says only that the fighters "died performing jihad". But as every Lebanese knows, the group is armed and funded by Iran – an average member's pay is now said to be around $500 a month. If Bashar is now to receive less economic assistance from Iran, be sure the Hezbollah will have to take a pay cut too.
Register for free to continue reading
Registration is a free and easy way to support our truly independent journalism
By registering, you will also enjoy limited access to Premium articles, exclusive newsletters, commenting, and virtual events with our leading journalists
Already have an account? sign in
Join our new commenting forum
Join thought-provoking conversations, follow other Independent readers and see their replies