Saving time but wasting money: HS2 is on track
Will high speed rail benefit anyone other than fat-cats?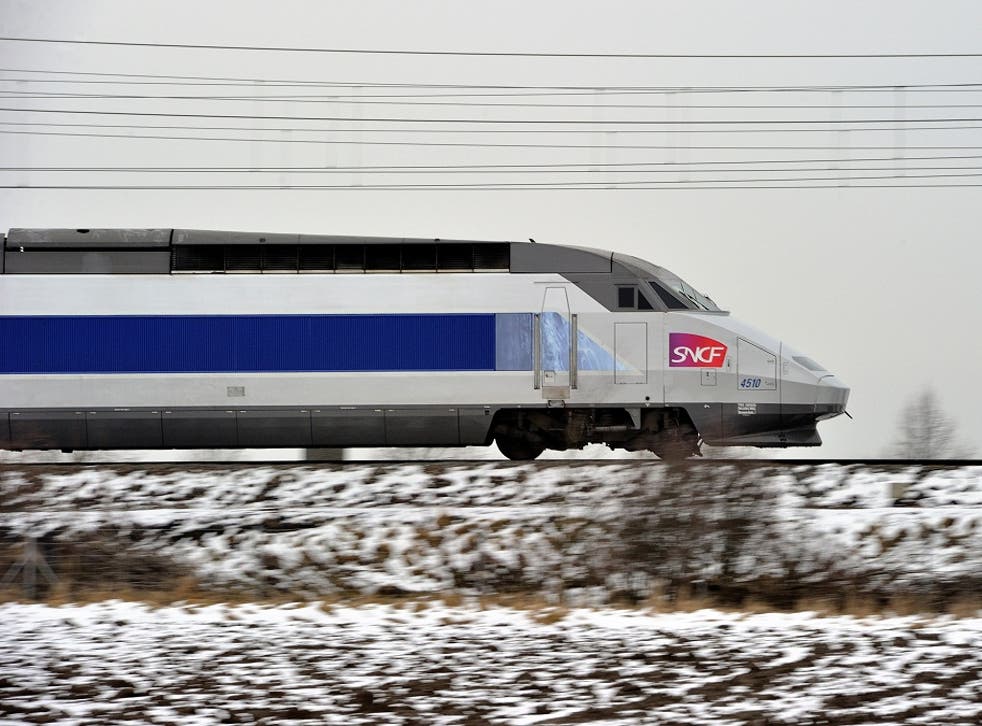 It wouldn't be a total surprise if we found out the new high-speed rail service linking London to Birmingham was a Poundland-backed conspiracy, created to enable their high-flying executives to get to Soho parties 20 minutes faster so they don't miss any free champagne.
Because really, who else is HS2 going to benefit?
Those travelling for leisure reasons don't need to save half an hour, and the high prices will almost certainly cause them to opt for a cheaper option anyway; most students will not be able to afford to use the service; pensioners visiting grandchildren are not in any rush. HS2 has only business people in mind; business people who in 2030 will be teleconferencing even more than now.
Yes, Birmingham to London commuters will certainly enjoy a slightly faster service, but that small percentage of the population alone is being used as a major levee for the entire project. What does an extra 20 minutes actually bring about anyway? A bit longer to decide between a cappuccino and a latte?
The Government is pushing through these plans because it's desperate to implement an infrastructure project. It's as though David Cameron and co. have looked across at France and eyed up their neighbours' speedy trains – like a cul-de-sac resident watching the family opposite drive up in a brand new Audi A6.
But it's too late to catch-up, and there are signs that this £33 billion rail service will do more harm than good. In Spain, where they have started to construct high-speed rail links when the economy was booming, evidence suggests the projects are threatening its recovery in unstable times. California is undergoing a similar time of high-speed discontent, with the prospect of an even bigger "waste of money" than our own Government's desires.
On top of all that, France is three times the size of the UK. They need fast trains in a way that we don't. Ours are already fast enough – that is, if they run on time and aren't held up by a cow on the tracks or signal failure.
Apparently, HS2 will positively affect other sectors. It will stimulate our fragile economy, say backers. Well, it might add a few extra jobs in a few terminals across the country, but other than that, investment in the transport industry is not the most cost effective or beneficial. Most jobs will still be in London, so any redistribution will be predominantly southward and any financial incentive will be southward too.
Why not actually invest in the otherwise forgotten areas this project is supposed to indirectly nourish? Places like Wolverhampton, Stoke and Preston, rather than passing them by to allow those who can afford luxury travel faster passage?
Slow is no problem
And if the reasons to introduce HS2 aren't dubious enough, the latest figures alone provide ample evidence to oppose the project. The Government is relying on "wider benefits" around the country to outline the pound-to-pound ratio; as well as assuming that all minutes spent travelling are "wasted."
Of course they're not – train time is invaluable: there aren't colleagues parading pictures of cats, there's time to read, and motion concentrates the mind.
HS2 is even more of a gamble than HS1, which was built when we could actually afford such a scheme. Even that has proved inefficient and badly forecast. Statistics suggest only a third of the predicted passenger numbers actually use the service. HS2 seems destined for a similar, if not poorer, fate; a "triumph for spin and vested interests" according to the Chief Executive at the Centre for Economics and Business Research.
In 14 years it looks as though Britain will have spent billions of pounds on reducing the travel time between London and Birmingham by 20 minutes, with no additional reason for people to travel between the two. The Bullring isn't that good, is it? We have a shortage of houses, high levels of unemployment and students spending about half the price of a Subway franchise on further education, so why are high-speed trains being prioritised?
The Government could do so much more with £33 billion, including necessary, but far cheaper transport improvements. And then it could buy Instagram off Zuckerberg with the last billion and take quirky photos. It has ignored Rail Package 2, a scheme that offers an increase of around 150 per cent in terms of capacity, would cost a fraction of the HS2 budget and can be done over time – allowing for any change in demand and cost in a time of austerity.
Surely, when so many public services are being cut, this is a transportation improvement with far less risk and with much faster returns, and that ultimately, we can justifiably afford?
Join our new commenting forum
Join thought-provoking conversations, follow other Independent readers and see their replies