Scottish independence: 'Nasty' Nick Robinson can't hook Alex Salmond in full flow
Robinson crossed a line during his interview with the First Minister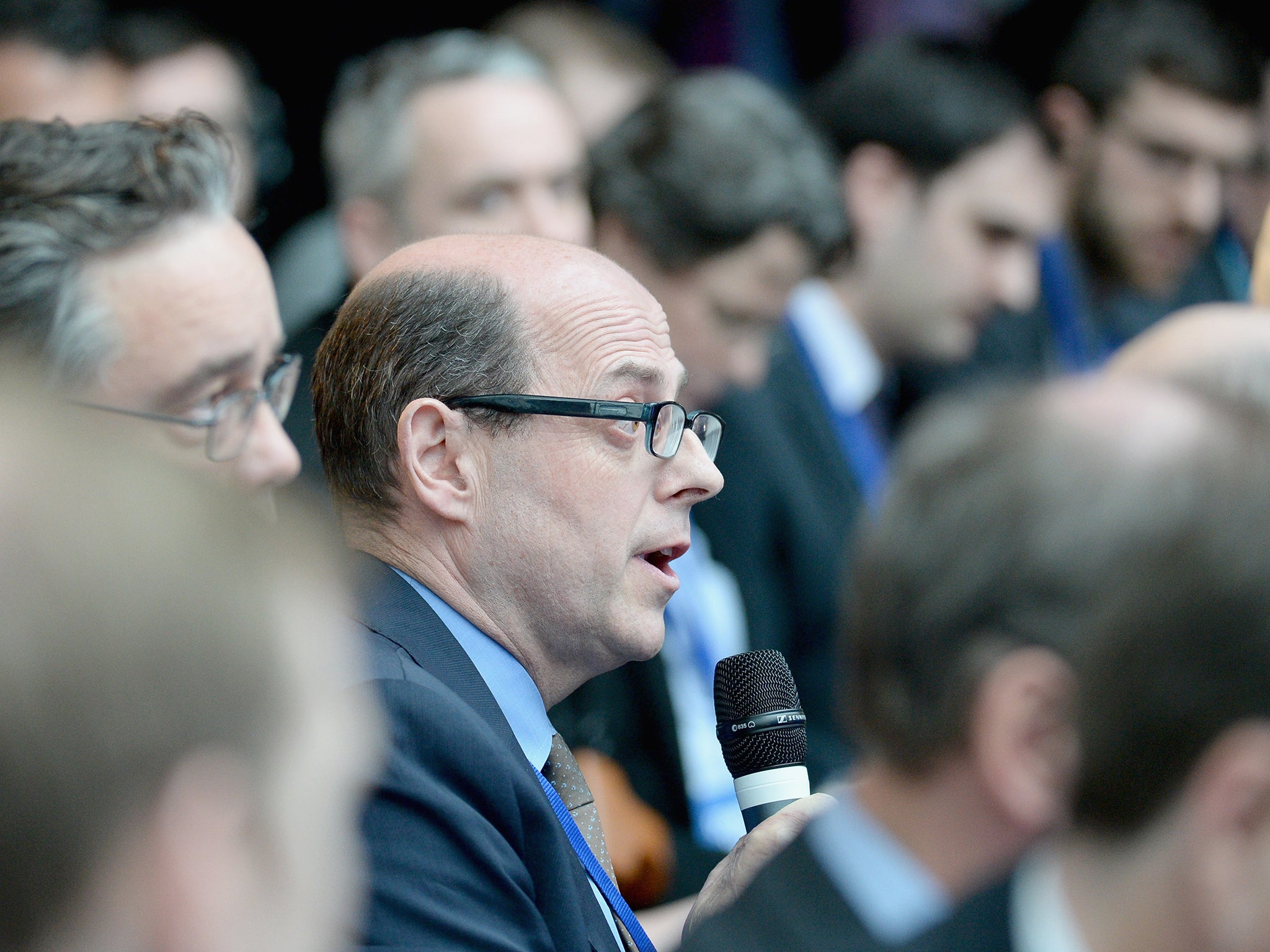 If Alex Salmond is finding time to read during the referendum campaign, it would not be surprising to hear that he has a copy of Sun Tzu's The Art of War on his bedside,
The Chinese philosopher and military strategist states that the "supreme importance" in war is to attack the enemy's strategy. And in front of a gathering of international reporters, Mr Salmond made very clear that his new enemy was Nick Robinson, the BBC's political editor.
Mr Robinson, generally a well-mannered inquisitor, suddenly became Nasty Nick – a journalist used by the Treasury to leak market-sensitive information timed to hit Scotland's pocketbook; someone who connived against the Yes camp, and would now have to answer for his crimes.
The impartiality of the BBC was questioned after Nasty Nick had the audacity to ask Mr Salmond if the decision of RBS to relocate its registered office to London would have any impact on Scottish taxpayers in an independent state.
Mr Robinson fired off a second round of disrespect by asking if the bosses of John Lewis, Standard Life and BP, who weren't sounding financially enamoured by the idea of new Scottish state, should be believed rather than the First Minister.
Mr Salmond accused Nasty Nick of being ill-informed, and said that the BBC should "know better". He added "The people of Scotland have moved beyond warnings and scaremongering."
Mr Robinson was then turned into a Downing Street lackey, a sort of backdoor 007, who was secretly helping the Prime Minister in the shadows while he was telling Scotland yesterday how great a nation they were.
The impact of RBS decision? Zero, said Mr Salmond. Didn't Mr Robinson know this was merely a "technical procedure" and would have no effect on jobs or the corporate tax take?
In pictures: Politicians scramble for Scotland
Show all 6
In front of journalists from Brazil, Russia, Canada, India, Spain and elsewhere, Mr Salmond held up "evidence" – a screen grab from a BBC News online story which mentioned "Treasury sources" leaking the decision of RBS ahead of the announcement to the market.
"A matter of extreme gravity," said the FM, who then mocked the BBC's "public service" philosophy. The attack strategy was loudly applauded by Yes supporters conveniently seated behind Nasty Nick, as the journalist appealed in vain through the noise for the FM to "answer the question".
As Mr Salmond tried to move on to questions that were expected to be less heated, less controversial than those from the UK media, Mr Robinson tried again.
"Nick, Nick, please," mocked the FM. Then, in military terms, he called in reinforcements, citing the support of financial giants Angus Grossart and Martin Gilbert who, he said, approved of the sound economics behind independence.
Mr Salmond, in such a situation, believes he is invincible, untouchable, beyond criticism. Nasty Nick had crossed a line; this was dissent in the media ranks.
Then there was a final attack in the Salmond defence. He expected Mr Robinson to give his "full co-operation" to the investigation into the BBC that he expected to be launched soon.
Them a friendly question from a journalist from Spain meant the Salmond attack eased off – for now.
Join our commenting forum
Join thought-provoking conversations, follow other Independent readers and see their replies