Scottish independence - the YES comment: A fairer Scotland is within our grasp
Even our opponents agree that Scotland has what it takes to be a successful independent country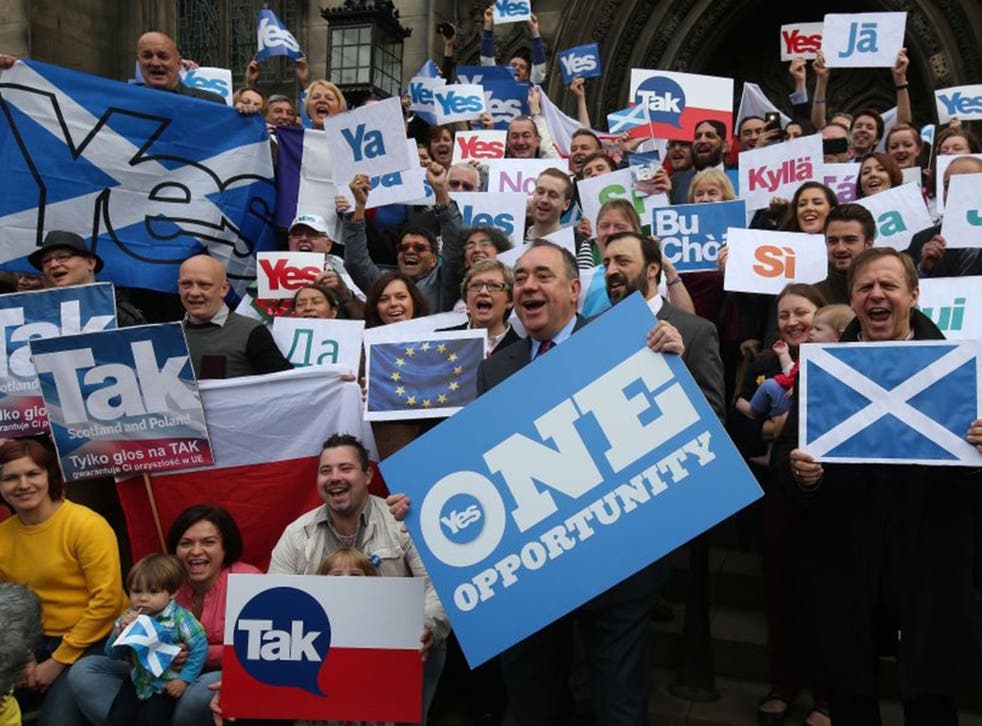 As people go to the polls to cast their ballots, the future of our country is in their hands. With a Yes vote, we can choose to retain that power over our country's future – and use it to make Scotland a better place to live for all of us – or we can hand it back to Westminster, possibly for ever.
Even our opponents agree that Scotland has what it takes to be a successful independent country. An independent Scotland would be among the 20 wealthiest nations in the world and we're already richer per head than Japan, France, the UK and the majority of developed countries. But we need independence to make that wealth work better for the people who live here, creating more and better jobs.
The Westminster parties have confirmed that a No vote won't deliver a single new job-creating power – none of the powers available to a full independent country to grow businesses, increase trade and nurture more opportunities for young people here.
Despite these vague promises of "more powers", a No vote will mean we will lack the full financial control needed to protect our NHS from Tory spending cuts and the knock-on effects of privatisation of England's NHS, and deprive Scotland of the immensely important opportunity to remove immoral nuclear weapons from our waters.
Our nation is alive with energy and excitement about the future. And while I am particularly proud of the Yes campaign, the collective democratic awakening in Scotland goes further and deeper than the independence movement alone.
It is this popular energy which fills me with confidence for Scotland's future. Together, we can harness the passion, drive and vision that abounds in Scotland today and use it to build a better society.
A fairer, more prosperous Scotland is within our grasp – but only with a Yes.
The Independent has disabled comments on all Scottish Independence Referendum articles while polls are open. The Scottish Referendum Act seeks to ensure the vote is unaffected by reports of how people are voting.
Register for free to continue reading
Registration is a free and easy way to support our truly independent journalism
By registering, you will also enjoy limited access to Premium articles, exclusive newsletters, commenting, and virtual events with our leading journalists
Already have an account? sign in