Scottish independence vote: Cameron's Scottish roots won't help the 'No' brigade
Who does the PM think he's talking to? An unwitting imperialist tone from Westminster plays right into the hands of the nationalists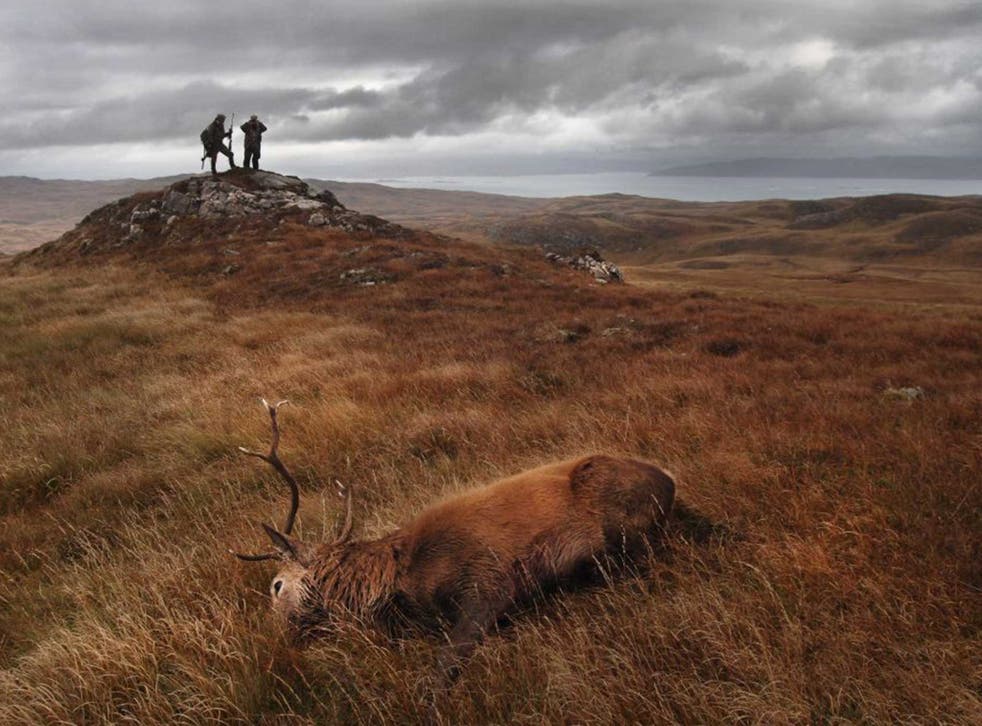 David Cameron is a man with deep ties to Scotland; whether they are the sort of ties that will prove particularly useful to the Better Together campaign is another question.
Last week, James Hanning noted in The Independent that one of Cameron's Scottish forebears made the family fortune, and another lived at Blairmore Castle, in Aberdeenshire. In Hanning's biography of the Prime Minister, co-written with Francis Elliott, we learn that he has often holidayed on Jura, where his wife's family, the Astors, own a 19,500-acre estate. When he's there, Cameron swims in the sea every day before dinner. He has taken lessons in fly fishing, and stalked deer.
It is not totally clear that these are experiences that will speak immediately to the average voter in Edinburgh, and so it's not surprising that Cameron left his holiday memories out of the paean to the Union that he delivered in Edinburgh last week. Still, in his dewy eyes and tremulous tones, you did feel that the passion with which he spoke came from a deeply felt sense of dismay at the idea of losing Scotland in Thursday's referendum. Touching though some may have found it, it's hard not to think that that dismay comes from a strangely blinkered kind of romanticism, a vision of Scotland that may explain why the Better Together campaign has found it so hard to shake off claims of imperialism.
Those claims seem to me to be mistaken: in the end, the argument for "No" is a Scottish one. But it isn't difficult to see where they come from. As part of his argument for the Union, Cameron explained that he didn't "want my children to grow up in a world where if they choose Edinburgh University they're going to be in a capital of a foreign country". I guess this is a nice idea for the junior Camerons, but it did make me wonder whether the tide of posh young Brits who wash into Waverley station every September are the most universally appealing image of the consequences of a No vote. If the likes of Bristol and Newcastle or Cambridge were asked to conduct independence referenda on the basis of the hordes of privately educated incomers who turn up each autumn, the British Isles might swiftly devolve into a patchwork of city states with especially stern immigration rules.
If Cameron doesn't see this problem, you wonder exactly who he thinks he's talking to. But there's an imagined version of Scotland which carries a lot of weight within the English establishment, and its touchstones are mostly alienating for everyone else. Did Tony Blair's Fettes education endear him to the people of Aberdeen? Are the Duke and Duchess of Cambridge better loved in Inverness for the four years they spent in St Andrews? It is hard to imagine it.
If, as you considered Cameron's speech, you sought another sort of shorthand for this unionist handicap, Tatler magazine was on hand to provide it. Sophia Money-Coutts (yup) wrote a very good long piece about the Scottish aristocracy's reaction to the campaign. Not enthusiastic, was the general thrust. Adrian, Lord Palmer, who lives in an Edwardian house with 109 rooms and a solid-silver staircase, tells Money-Coutts that the Yes campaign "simply do not know what they're doing", "puffing on a small cigar in a room overlooking the house's ornate fishponds" as he says it. "What if Salmond imposes a mansion tax? We're done for," wails Eleanor, the Duchess of Argyll, who was born into the Cadbury family. There's also an Old Etonian with the amazing title of Peregrine Moncreiffe of that Ilk.
Money-Coutts calls this set Old Scotland, and so it is. But with mostly English accents, mostly English educations, and regular trips on the sleeper to London, it is perhaps unsurprising that the distinctions get a bit hazy. "It's a myth that Scotland is owned by these absentee English landlords," says Andy Wightman, author of Who Owns Scotland and a leading campaigner for land reform in a country where 432 people own half the private land. "But at that level the distinctions aren't so clear."
Couple that with the sense of a genuine English tendency that the PM embodies – a love for the Highlands, a sense of Edinburgh as a little enclave of southern sensibilities, and not much knowledge of or interest in anything in between – and you begin to see why so many Unionists with Scottish accents were dismayed by the prospect of the Prime Minister's intervention, and why he himself delayed it for so long.
The problem, I guess, isn't that this love of Scotland seems to be concocted. The problem is that it seems to be founded on a myth. In this account, Scotland is more boutique destination than seethingly complex urban nation, a kind of enormous theme park with wind turbines instead of rollercoasters. The love for this bit comes across clearly enough. But I imagine that if you live in Dundee or Dunfermline, your faith that the Englishmen marching across your border to save the day have a deep interest in your fate, that their sense of your life extends beyond Trainspotting and Buckfast, is a bit shakier. David Cameron was good on the achievements of Scottish history, very quiet on the granular realities of the Scottish present.
Wightman, who intends to vote for independence, sees this as indicative of a certain residual colonialism. And he draws a parallel that may not delight the Better Together campaign in their last few days of fighting to persuade the voters that their case is not about foreign possession, but about the best thing for Scots themselves. "If you look at the break-up of the Soviet Union," he says, "by and large the countries that left did fine [psychologically]. It was Russia that had the identity crisis."
Scottish independence: What will happen to key British institutions?

Show all 7
Now, Whitehall's controlling instincts are not quite on a par with the Kremlin's. But something rings true in this, in the idea that the fears of a Great Britain being diminished are really fears about England being diminished, shrunken once again from the stature that those aghast by the decline of the Empire must have presumed was an absolute minimum. And none of that seems likely to be very convincing for those last remaining waverers.
In the end, of course, Scots will vote on the basis of their assessment of their own interests. Surely very few are so shortsighted as to break up the Union "just", as Cameron so patronisingly put it, "to give the effing Tories a kick". All the same, there is little doubt that the unwittingly imperial mood music emanating from London has already proved an effective recruiting sergeant for Yes.
Consider Nigel Farage, whose most notable contribution to the debate has been the plaintive observation that the poor old English are feeling "ignored". Or consider the scene in Glasgow on Thursday, when a trainload of Labour MPs disembarked to tell the locals how much they loved them. As they walked into town, the Telegraph reported, a guy with a rickshaw and a sound system followed them blasting out Darth Vader's theme from Star Wars – The Imperial March. "Bow down, people of Glasgow!" he cried. "Bow down to your imperial masters! Be grateful! They've travelled all this way!"
Join our new commenting forum
Join thought-provoking conversations, follow other Independent readers and see their replies