Season of mists and new polyester skirts
Katy Guest is trying to be pleased that autumn has arrived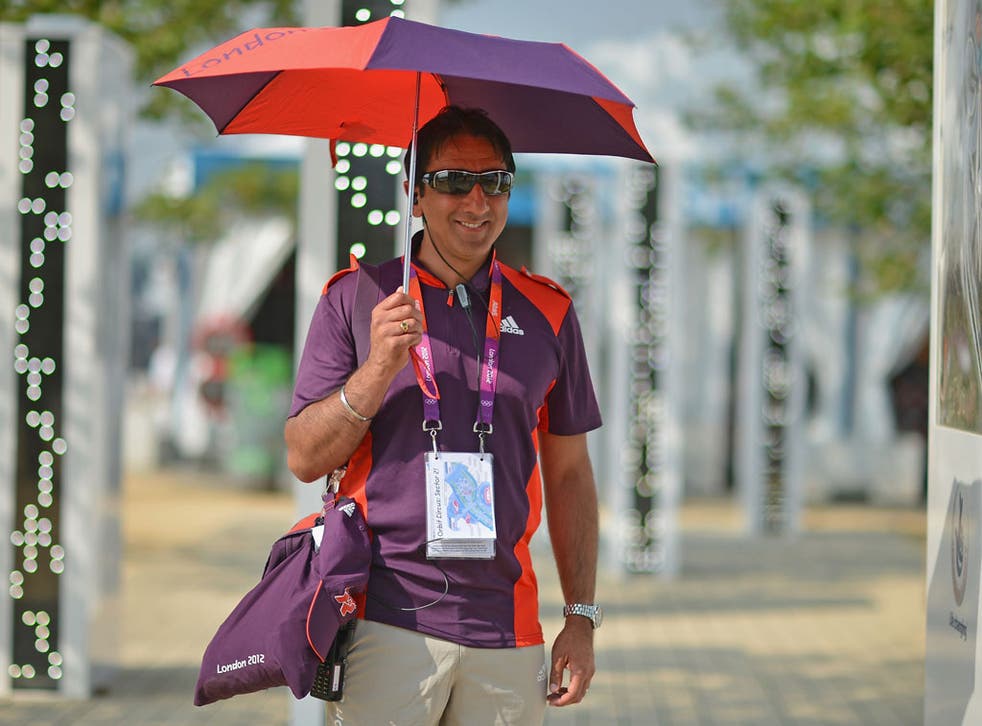 Last week, two people contacted me to discuss this paper's Christmas books coverage. I refused to talk about it, because I am still refusing to accept that summer is over. I always get a bit petulant at this point of of year, but this time the inevitable feels worse than ever. How can it be autumn, when it hasn't yet been summer? Get those leaves back on the trees immediately.
Tonight's Paralympics closing ceremony really signifies the official start of the end. During the Games, we've had a reprieve from the pelting rain, which started the moment we planted out our courgettes and finished about a minute before the Olympic Opening Ceremony started. We all realised on 27 July that Sebastian Coe must have discovered the secrets of cloud seeding, but at the time nobody complained; we were just so grateful that it had stopped raining. But we know what's going to happen now, don't we? It's going to start raining at midnight tonight and not stop until the next Olympics.
Rain is one of the more miserable problems of a British autumn. Witness the Duchess of Cambridge, holding her own umbrella on a windy day. (Bless her, she's just like one of us, only prettier!) No wonder she's taking her own private stylist on the imminent Diamond Jubilee tour of South-east Asia – do you know what humidity like that does to your hair? On the plus side for her, at least she'll be warm there, so she won't have to wear one of those scratchy-looking coat-dresses that make her increasingly resemble the Queen. Also witness Carol Vorderman, who coined an acronym last week just by having her hair curly and wearing some high heels and a frock. It wasn't even a very good acronym: Swofties apparently stands for Single Women Over Fifty who dress to Thrill.
Also, many women know that curly hair is just what happens when you go outside in a damp British September with the kind of hair that can't help but predict the weather, and that heels and a frock are just a good way of avoiding wet hems and soggy sandals.
Even worse than the rain are the cold and the dark, and it's also a myth that public transport is more bearable in cold weather. In summer, everyone is dressed for the heat and therefore can tolerate a hot underground train, tram or bus. (Although a man's armpit did once drip on my foot, which is hard to tolerate at any time of year.) In winter, everyone is dressed in boots, woollies, scarves and coats, and there is not enough room on a packed tube carriage to move or breathe or take anything off. It's like the carriage is an airing cupboard, and all the people merely hot-water tanks wrapped in plastic.
Maybe it's because autumn smells like going back to school that many people have such a Pavlovian response to the season. Instead of bare feet, light nights and lying under trees reading, it means new teachers, polyester uniforms and long walks home through puddles.
However, it seems worse this year because the Olympic season (let's not dignify it with the name "summer") has been so pleasant, and is coming to such an abrupt end. We haven't had the weather that some countries enjoy, but the Olympic and Paralympic volunteers have created a knock-on effect of sunny kindness that has made trolling round London a bit like living somewhere like Spain, where people seem to be relaxed and nice to each other most of the time.
When the fireworks finish tonight, and the rain starts, will we all revert to the cold, damp, British norm, or will we squeeze an Indian summer out of a lingering sense of goodwill? You'll find me with a heat lamp gluing leaves back on to trees until we figure it out.
Register for free to continue reading
Registration is a free and easy way to support our truly independent journalism
By registering, you will also enjoy limited access to Premium articles, exclusive newsletters, commenting, and virtual events with our leading journalists
Already have an account? sign in
Register for free to continue reading
Registration is a free and easy way to support our truly independent journalism
By registering, you will also enjoy limited access to Premium articles, exclusive newsletters, commenting, and virtual events with our leading journalists
Already have an account? sign in
Join our new commenting forum
Join thought-provoking conversations, follow other Independent readers and see their replies