Should we really start gobbling kebabs if we want to avoid a dementia diagnosis?
I can't help feeling that there needs to be quite a lot more thinking about the supposed benefits of certain foods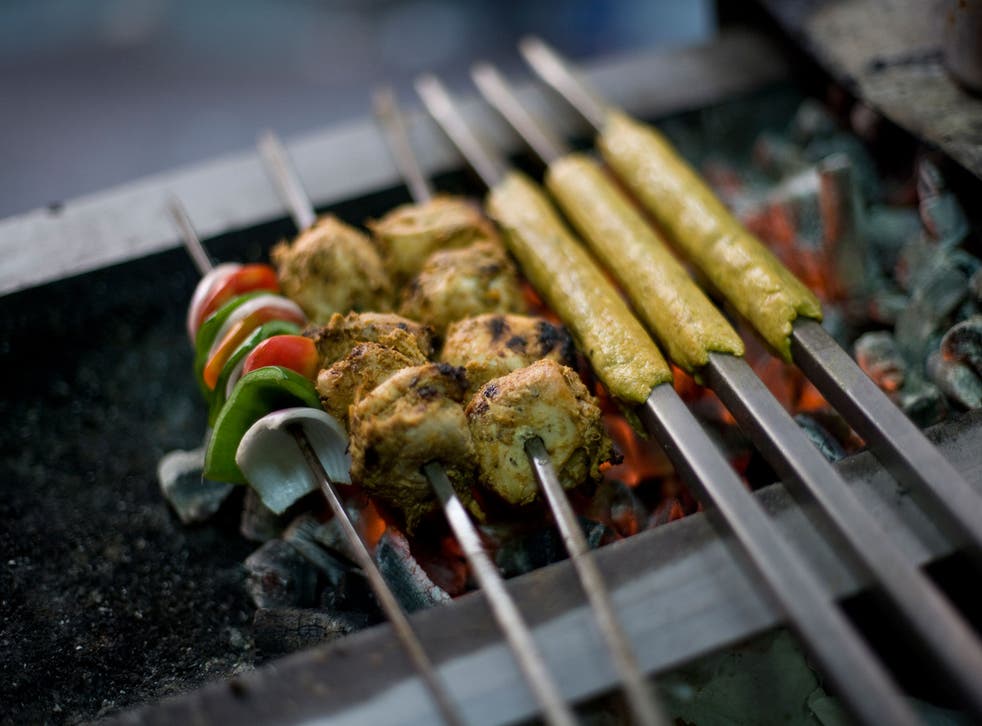 It was sadly predictable. Here is one of the many online responses to the astonishing news, widely reported yesterday, that the fatter you are, the more likely you are to avoid losing your mind: "Was going to go to the gym after work but it's pub, chips and kebab now... dementia is the worst ending imaginable."
Or how about this one: "A boost for Big Macs, pizzas, kebabs and curries then as brain food?!"
The survey, which was published in the highly respected journal The Lancet Diabetes & Endocrinology, correlates individual body mass index (BMI) with diagnoses of dementia over nine years for more than two million people in Britain. The statistics show unquestionably that those with a BMI of 20 or lower run a significantly higher risk of dementia as they get older. This week also signalled doom for short people, who seem to be more vulnerable to heart disease than everyone else. So if you are a short, thin person it might be a good time to think about emigrating to a news-free zone, because of all the unmitigated bad news out there.
For the rest of us, shall we all go to hell in a reinforced handcart? Let's just rip up the rule book which suggests that turning into waddlers is a Very Bad Thing and slosh on the sunflower oil. Hoorah! Break open the jumbo packs of Haribo and serve them with triple portions of Pringles and extra melted cheese on the side. Because the risk of dementia is so horrendous a thought that it makes the other demons typically attendant on obesity – diabetes, heart disease, stroke, you know the routine – pale into, if not insignificance, then certainly things which can be treated with equanimity.
Really? Diabetes is not for the faint hearted and, as far as stroke or heart disease goes, who wants to take that route? If you are prematurely felled by one of the above because you weigh 20 stone, then you won't have stuck around long enough to gain the benefits of dementia protection anyway.
I don't doubt the accuracy of the science behind the report but the message it transmits is confusing, not least because when I arrive on the start line for a half marathon or marathon, there is typically at least one person beside me wearing a T-shirt supporting an Alzheimer's charity. Rigorous physical exercise, we have been told, is far more important in keeping the decline of the brain at bay than are popular "brain-training" exercises such as Sudoku. Is that now all wrong? Should we just forget about all of that, cancel the gym membership, kick off our running shoes and take to our sofas in anticipation of elasticated waistbands? Or is this report simply another of those ones in which statistics fly in the face of common sense?
Of course, medical studies are important; only a fool would dismiss the famous survey by Richard Doll (performed on fellow doctors) which originally confirmed beyond question the link between cigarette smoking and lung cancer. Yet I can't help feeling that there needs to be quite a lot more thinking about this one before we all embrace a super-size future. Not least because obese people have such a clearly limiting lifestyle, as anyone who has ever visited the US (outside New York City) will see.
Is BMI a creditable measurement (many doctors suggest it is not)? And are we ready to fund a healthcare system that will have to deal with a pandemic of unhalted diabetes because we all fear the possibility of losing our marbles? Furthermore, would you rather be fat or risk the possibility of going ga-ga at some indeterminate point in the future? I hate to sound shallow, but I know which option I would choose.
From Wham! to Tiananmen Square? It makes sense to me
I love the idea that we must thank Wham! for China's ideological thaw. Apparently, it was the visit from the George Michael and Andrew Ridgeley in 1985 that made the Chinese wake up and realise the world was go-going off to pastures new without them.
The suggestion is that the demonstrations in Tiananmen Square can be traced directly to the arrival of "Club Tropicana". "We knew nothing about Western culture," says actress Cheng Fangyuan.
"This gave us our glimpse. Today if I hear 'Careless Whisper' in a shopping mall, I get a flashback." Indeed, things such as shopping malls didn't exist when Wham!, possibly in dungarees, turned up and played the Workers' Gymnasium in Beijing. There is even a photograph of the bouffant-haired duo on the Great Wall, being stared at by small Chinese children in Mao caps as if they were witnessing a planetary shift. Which indeed they were.
Well, I have never doubted the primacy of Eighties music, and this is just one more plank in my argument suggesting it is an utterly joyous, fundamentally democratic moment to which everyone can dance and sing, and wear outrageously expressive clothes. Indeed, to celebrate a monumental birthday next weekend I am hosting an Eighties disco with music supplied by Islington's famous Club de Fromage.
News of this has been greeted with unmitigated joy by my friends, who in a body, have instantly dropped their cool and all outed themselves as serious Eighties pop fans and undercover New Romantics.
Going bald? Perhaps it is time to tear your hair out
I will, of course, be wearing some fantastic disco creation at my party, and am now in a quandary, because April is the cruellest month for legs. To cover, or go naked? Clearly thick black tights are out but if you go bare, there is a lot of hard work to be done in preparation. I know this because I see suggestions in every glossy magazine, with lists of things we must attend to ranging from surgical alterations to knee wrinkles.
Calf augmentation (£4,000 a leg), injecting fat from your stomach into your calves, is probably to be dismissed, but I may opt for a Michael Kors leg shine for that authentic disco glitter look. Or there is the good old razor. But, as we ladies know, the more you shave the thicker the hairs return.
Why men have not yet realised this I do not know. But the news that if you pull a couple of hairs out, a hundred will grow back with vigour might be thrilling for chaps who are a bit thin on top. Although I have to confess, I find a close-cropped balding male as alluring as a Wham!-style head of curls.
With all its oil, Sussex can at last secede from the UK
It will probably annoy the Scots, but news that spectacular amounts of oil exist under southern England is rather exciting. Indeed, Sussex oil (predicted amount: 100 billion barrels) might knock North Sea oil (actual amount: 45 billion barrels) into something of a cocked hat. UK Oil & Gas Investments, which based its claim on a single test drill near Gatwick Airport, estimates that there are 158 million barrels per square rolling mile of Sussex countryside. And apparently no fracking will be required.
What larks! I predict there will be a huge outcry from the environmental lobby, which will be ignored, and followed swiftly by the erection of giant derricks, then the arrival of carpetbaggers reminiscent of the Gold Rush. Sussex will announce its independence, Brighton will be the capital city and a portrait of Virginia Woolf will head the newly minted banknotes.
Register for free to continue reading
Registration is a free and easy way to support our truly independent journalism
By registering, you will also enjoy limited access to Premium articles, exclusive newsletters, commenting, and virtual events with our leading journalists
Already have an account? sign in
Join our new commenting forum
Join thought-provoking conversations, follow other Independent readers and see their replies