Simon Cowell is bored of sob stories. Are you?
Perhaps we are entering a new cold front in our emotional weather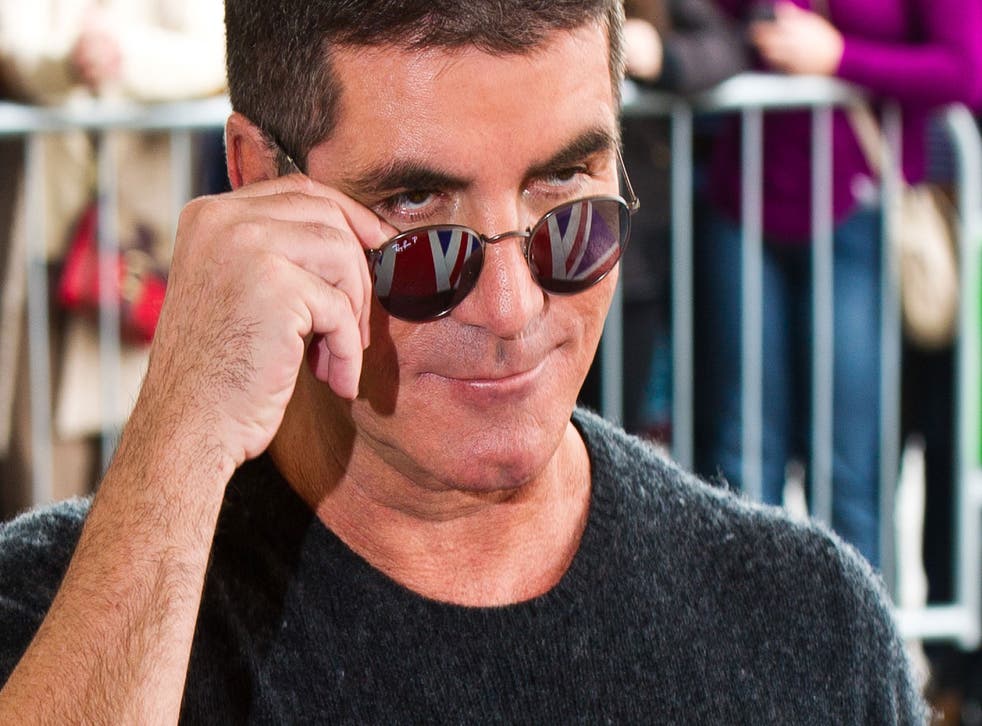 His heart a lump of gristle, his eyes empty, his tear ducts bone dry. Like a priest after one confessional too many, Simon Cowell has declared the retirement of his sympathetic faculties from all further duty. "I am bored of these sob stories now", he informed a Britain's Got Talent contestant on the weekend. "I've heard it before". And so we enter a new cold front in the weather of sentiment. The man who ushered personal suffering on to centre stage, who made it relevant to how one song is separated from another, has told the 13m or so viewers of BGT and the millions more of X Factor that all that counts now is whether you can hit a high C under the spotlight. Baggage? Darling, leave it in the wings.
It's a relief, which it probably shouldn't be, as I don't watch the show. But even from the topmost tower in my Fortress of Snootiness you could spot the trend towards advertisement of pain. Mr Cowell - who is to social workers what Dr Who is to the medical profession - has seen some catalogue of hardship over the years. In September there were signs of compassion fatigue: "We had a guy recently on Got Talent who just ran on and said 'I've got cancer', like it's fantastic news', Cowell fretted. "That's the world we live in". Well it might be Sir, I replied to my TV, but you were its midwife.
This is only half right. For all the foregrounding of his artists' backstories, Mr Cowell only provided the popular desire for an emotional cattleprod with an hour-long slot on ITV. He channelled the taste of the nation as much as changed it. An earlier wave of high feeling broke in the 18 century, with The Vicar of Wakefield (1766) heralding a flood of sentimental novels that caused critics to despair about the rise of tearful sensationalism. (Particularly sensitive readers were known to faint mid-sentence).
You can be as superior as you like about the X Factor and at the same time rubberneck freely at the misfortunes of major artists. I like to imagine them crossing Simon Cowell's stage. George Eliot: "I have to pretend I'm a man to have anyone take me seriously". Van Gogh: "Nobody gets me". Milton: "I'm blind as three mice". J K Rowling: "I can't afford central heating". As long as we have had noses we've put them where they don't necessarily belong. This can deepen an appreciation of art, or complicate it.
The only conclusion is that the work should be looked at before the life is picked at. Sob stories were presented as an introduction on Britain's Got Talent; maybe now they will retire to where they belong - behind the talent, not doing a forlorn tap-dance in front of it.
Join our new commenting forum
Join thought-provoking conversations, follow other Independent readers and see their replies