Sorry, Mike Bradwell, but you can't just blame the Oxbridge lot for theatre's diversity problem
Plus: A chorus of approval for this Commitment to cheap theatre tickets and The Proms go punk, but something better change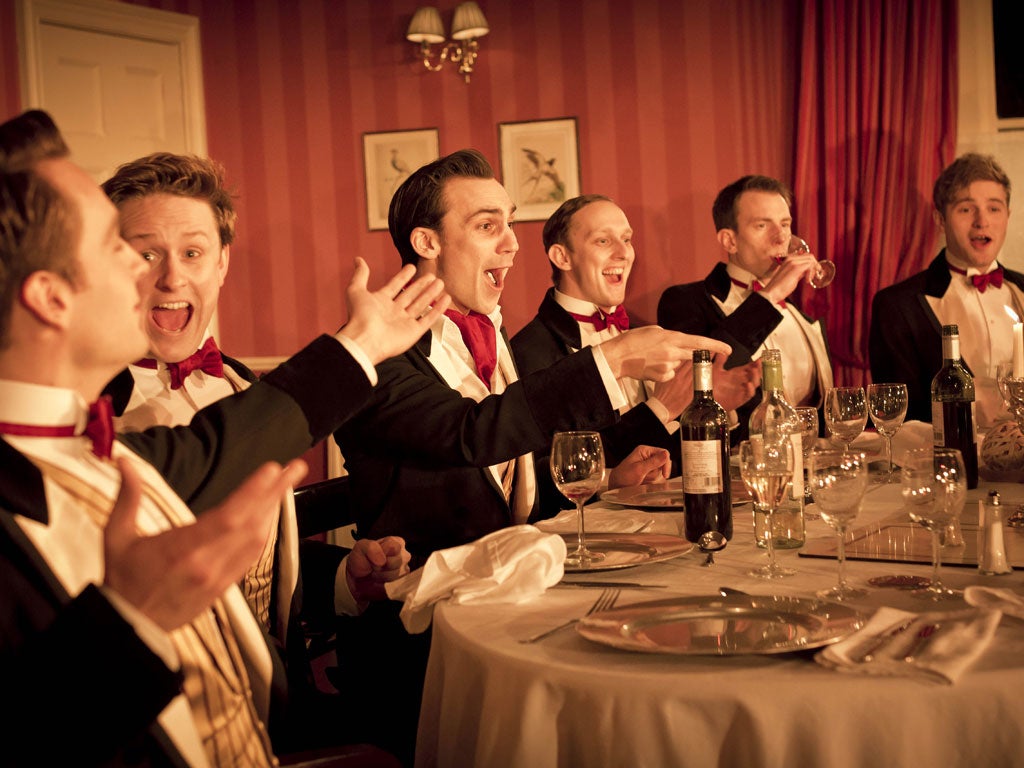 Interviews with artistic directors come and go. Sometimes they are interesting, sometimes they are boring, and just occasionally they make you drop the proverbial marmalade. Step forward Mike Bradwell, the founder of Hull Truck theatre company and former head of the Bush Theatre in London, who gave The Stage newspaper his considered, philosophical conclusions on the current state of the performing arts, saying: "Theatre today is run by a bunch of Oxbridge tossers."
This seems a little unfair. Some of my best friends are... well, you know what I mean. Actually, I recall chatting with Sir Ian McKellen prior to the appointment of Nicholas Hytner as head of the National Theatre. Sir Ian said he hoped that the NT would not appoint yet another Cambridge English graduate as the three previous – Trevor Nunn, Peter Hall and Richard Eyre – were all just that. Actually so is Sir Ian, which made the conversation a little surreal. In the event Hytner has proved a particularly brilliant and innovative head of the National, despite those twin handicaps of English and Cambridge.
But Sir Ian and Mr Bradwell were, in their extremely different ways, making similar points, namely that theatre should not be the domain of a particular mindset, which may indeed derive from a particular education. Mr Bradwell claimed theatre is dominated by "half a dozen floppy haired men" who have no real understanding of acting.
He said: "I do think there is a predominance of Oxbridge tossers – although I know some very good directors and actors who went to Oxbridge. But there is always going to be half a dozen floppy haired men, who come out in their early 20s, and end up going for the RSC and the National, and sometimes the Royal Court. They are very ambitious and want to do Titus Andronicus before they are 28, but they don't really know what acting is about. They know what theatre is, as they have read about it. But they have not been in a play or been in a theatre or seen a panto, or been in a working men's club, or a variety club, and got their hands dirty. They don't know what actors do."
It's a tantalising prospect. Ensure all would-be theatre directors have seen a panto and been in a working men's club. That might slim down the pile of applications for the next director of the National Theatre. Indeed, why not make a new panto character, the effete, floppy-haired Oxbridge villain. Boo. Hiss. Would definitely frighten the children. But Mr Bradwell perhaps displays his own narrow vision in what he says. Why a working men's club? Some of those exclude women. They are not exactly bursting with ethnic minorities. The "Oxbridge tossers" wouldn't make that mistake.
I think the key to running a theatre which stages diverse material and appeals to diverse audiences is to be an "enabler" and ensure a diversity of writers, subject matter and, of course, cheap tickets to get a more diverse audience. Ironically, if there is one political viewpoint often missing in British theatre, it is that of the right of centre. And I doubt that was what Mr Bradwell had in mind. He's right to want increased diversity in theatre, on the stage and behind the scenes, But his targets are wrong. Radical thinking is not precluded by your alma mater or floppiness of hair.
A chorus of approval for this Commitment
Some years ago, when I launched a campaign for cheap theatre tickets on one night a week to encourage new, young audiences, one of my greatest supporters was the producer Paul Roberts (no Oxbridge tosser he) who brought on board his show We Will Rock You. I'm pleased that he retains his commitment to cheap tickets with his company's latest production, appropriately enough The Commitments, soon to open at the Palace Theatre in London's West End. One of the infuriating, recent developments in theatre is that so-called previews can be as expensive as normal performances. With this production, all will be half-price, meaning entry can be as low as £5. And there will be 100,000 tickets on sale for the run at £10. I complain enough about how over-priced theatre can discourage new, young audiences, but here's an initiative that deserves praise.
The Proms go punk, but something better change
A mouth-watering programme has been announced for the Proms, but I was a little surprised that much was made of the fact that for the first time a punk band will be playing at the annual feast of classical music. The Stranglers will be joining the line-up this summer. It has been a long time since they were punk, of course, but more importantly the band no longer contains its lead vocalist and songwriter, Hugh Cornwell. In Proms-speak it's a little like announcing that the Berlin Philharmonic will be performing, and neglecting to mention that Simon Rattle won't appear.
Join our commenting forum
Join thought-provoking conversations, follow other Independent readers and see their replies