St W's end-of-year get-together is eagerly anticipated ... as is the arrival of blast from the past Stephanie Hambling
Life As We Know It No.85: Not much was heard of Stephanie after her departure from St W's. Come the 2004 reunion, though, there she was - taller and more corn-haired than ever and clad in £1,500-worth of designer clothing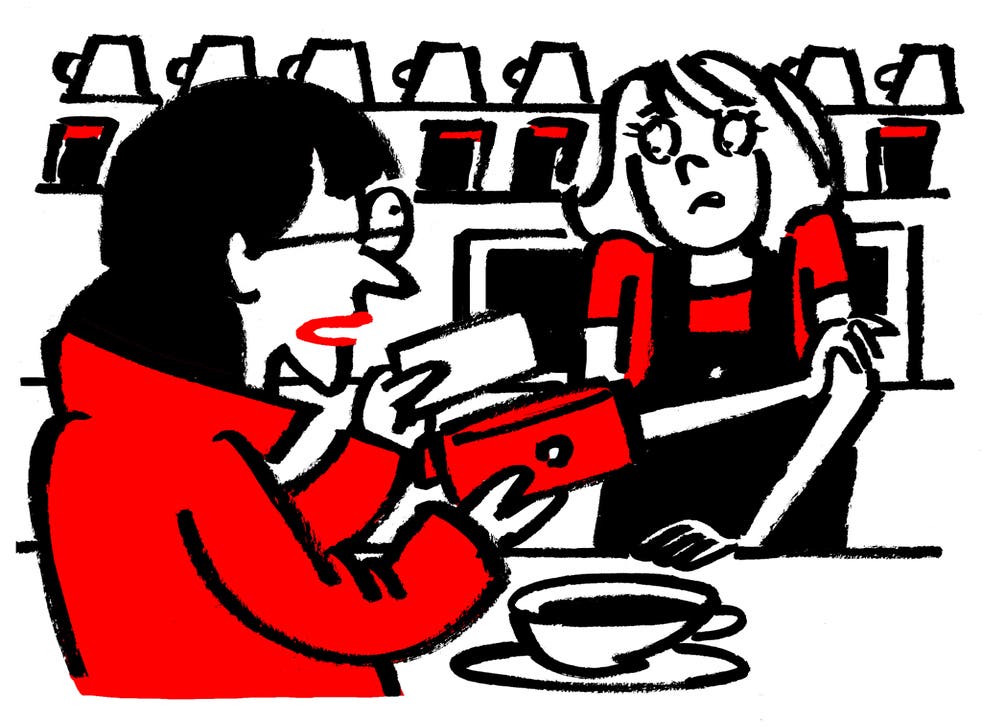 Abetted by Facebook, Twitter and other branches of social media, the St Wedekind's "Class of 98" has developed into a surprisingly cohesive unit. The girls are in their mid-thirties now, married or otherwise partnered off, but still there is a great deal of satisfaction to be obtained from news of how other members of the cohort are getting on. The annual end-of-year get-together at a Croydon wine bar is eagerly anticipated, and not the least of its several attractions is the question of whether Stephanie will turn up.
Not much was heard of Stephanie – a statuesque girl with abundant corn-coloured hair – in the years immediately after her departure from St W's with a single A-level in Classical Civilisation and a reputation for striking fear into the hearts of nervous male teachers. Come the 2004 reunion, though, there she indisputably was – taller and more corn-haired than ever and clad in about £1,500-worth of designer clothing courtesy of Lacoste. She was working for a yacht-chartering concern in the Gulf, she volunteered, and was living in a "nice little apartment" in Dubai City. There was also talk of someone called Ibrahim.
The girls were impressed, and Stephanie left the bar (she was not staying with her mother, she explained, but in a Park Lane hotel) with half-a-dozen email addresses, business cards and invitations to keep in touch. Curiously, a period of silence followed; someone who went on holiday to Dubai tried to look her up, but the phone line was down. Then, at the 2009 gathering, she reappeared. The corn-coloured hair was less abundant now, and the designer gear replaced by a pinstripe suit. Enquiry revealed that she was now in charge of PR at Newmarket Racecourse, and if anyone wanted a ticket for next summer's Lady's Day…
For some reason nobody got their freebie to the races. She was supposed to be coming to the 2011 meet but cried off at the last minute. Then, in 2014, she made an altogether resplendent entry, dressed in Vivienne Westwood, bringing news of the restaurant she was about to open in Kensington, where next year's gathering must, positively must, take place. Six weeks later, one of the St W's old girls, ordering coffee at Liverpool Street station, looked up at the barista serving her. It was indisputably Stephanie. The odds on her appearing this year are, as everyone agrees, fantastically low.
Register for free to continue reading
Registration is a free and easy way to support our truly independent journalism
By registering, you will also enjoy limited access to Premium articles, exclusive newsletters, commenting, and virtual events with our leading journalists
Already have an account? sign in
Join our new commenting forum
Join thought-provoking conversations, follow other Independent readers and see their replies