Stand up and admire the demotic nobility of darts
Surely the argument over whether this is a sport or not can be considered redundant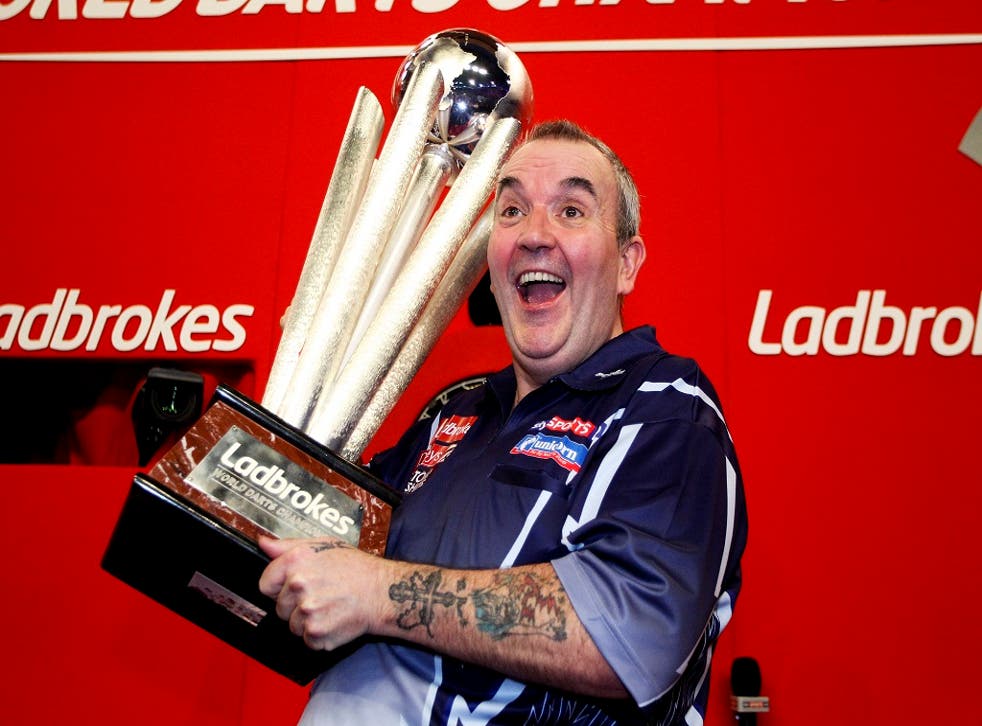 Given that luck plays a smaller part in darts than in any other sport I can think of, isn't there a case to be made that darts is, in fact, the purest sport of all? And as its competitors behave with courtesy, dignity and generosity of spirit, couldn't you also say that, as example of how a top-class, televised, big money sport can be practiced with decorum, darts has very equals.
What's more, the crowds it attracts to see the worlds best players are enthusiastic and knowledgable and don't let their partisan feelings override their love for the sport. "Stand up if you love the darts," the audience at Alexandra Palace sang with feeling during the final of the PDC World Championship on Tuesday night.
There are very few sports which engender this sense of community as darts. And can't Phil Taylor, who claimed his 16th world title at the age of 52, lay claim to the title of Britain's most successful sportsman? Hang on a minute, I hear you say, who decided that darts is a sport in the first place?
I do think that argument, which has been raging on Twitter these past 24 hours, is a redundant one. Darts requires skill, stamina, physical dexterity and mental toughness. How is that not a sport? Shooting is in the Olympic Games, so why isn't darts? There is an undeniable prejudice against darts, which is still widely regarded as a pub pastime, no more demanding of serious consideration than cribbage or dominoes. But the origins of darts tell of a more noble lineage and it is thought to have its roots in a game played by soldiers in the Middle Ages, who threw shortened spears at a slice of a felled tree, the age circles of the tree acting as the crude forerunner to today's dartboard. But despite its inextricable link to licensed premises – something not exactly contradicted by the sight of the thousands of excitable spectators at Ally Pally seated at long tables groaning with alcoholic refreshment – darts is a truly demotic sport and has its adherents across all social strata. Who would have thought that Stephen Fry, for instance, would be so enraptured by "arrers"? I assume the ubiquitous cultural omnivore was not in the least ironic in his advocacy of darts, but his recent tweet – "sport and theatre unite to create entertainment at its primal best" – articulated perfectly the feelings of those privileged to watch the final between the warhorse Taylor and Michael van Gerwen.
But what touched me most was not the skill and nerve of the competitors, but their nobility. And throughout, there was time from the players and the crowd to remember Sid Waddell, the legendarily locquacious darts commentator, who died last year. So the last word should go to Sid: "If we'd had Phil Taylor at Hastings, the Normans would have gone home!"
Join our new commenting forum
Join thought-provoking conversations, follow other Independent readers and see their replies