Stephen Fry getting married isn't a cop-out – it's advancing the cause of gay people everywhere
What could be more radical than this this most traditional of conventions?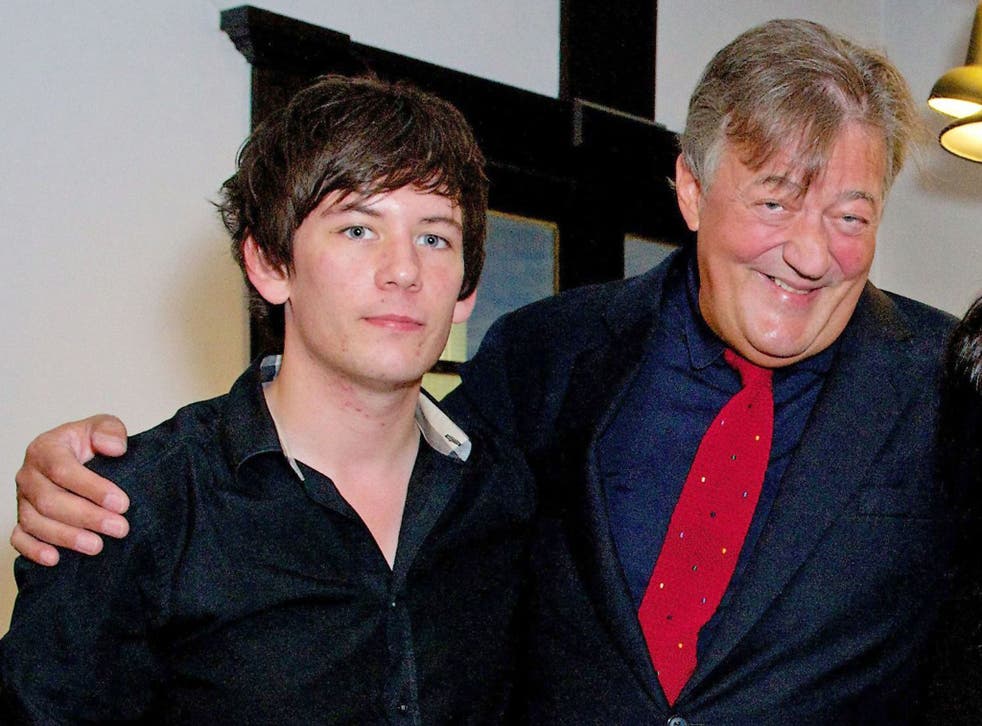 The darling of Middle England is to take his boyfriend up the aisle. This sentence will annoy three groups. The first is (perhaps) Stephen Fry, our groom-to-be, who no doubt has a rather more complex relationship with notions of cosy, national-treasure status than he does with his fiancé, Elliott Spencer, a fellow comedian. The second is those who still deem the law recognising everyone as equal as indicative of the downfall of civilisation – or the cause of floods. (We will not dwell here on this group; their "drowned-out" voices have been given megaphones by every broadcaster hell-bent on "balance" since Labour first mentioned civil partnerships.) And the third group? Supposed radicals.
Among the polarised chatter during the foreplay (or "consultation period") to same-sex marriage were a number of gay people who hissed and sulked. Their gripe was this: that the gay-rights movement has failed because its once-revolutionary goals have been abandoned for an apologetic conformism in which we plead to xerox the life of the suburban heterosexual.
"We fought for liberation, to overthrow antiquated, oppressive institutions like marriage; now we beg to join them," they cried. The Gay Liberation Front, the first major charge for gay rights in the 1970s, was absolutely populated by counter-culture, free-loving revolutionists whose manifesto rallied for a "new order" as "we are already more advanced than straight people" and because "the end of the sexist culture and of the family will benefit all women and gay people".
It was a small group. These people, courageous and ambitious, should be cherished by history. Their lofty goals for alternative family structures remain valid, and in some parts, already realised. But those who claim that the gay-rights movement has lost its way as these voices have been subsumed by dreary small-"c" conservatives have overlooked what constitutes the real gains.
The markers of success for emancipation of all lesbian, gay, bisexual and transgender (LGBT) people cannot be only in its achieved (initial) aims but also in whom it brings to the party. No longer must one be a hippy, a veggie, a lefty, a lesbian separatist or even vote Labour. No. Now, accountants from Bicester, who listen to Dire Straits, vote Tory, and consider a maroon tie an exciting foray into radicalism, feel happy to join in. Along with, astonishingly, a heterosexual, Eton- and Oxford-educated Conservative Prime Minister who is a descendant of King William IV.
Stephen Fry marrying his boyfriend, then, is not a sign of failure but of triumph, that in fact we LGBTs can have it all – conformity if we wish, the use of legal protection and old-fashioned institutions, but the freedom to do with these what we will. I know many a married gay couple whose healthy dispensing of monogamy laughs in the face of the "aping heterosexuality" arguments. We swung before you did.
Stephen Fry's Finest Quotes

Show all 19
Why would Stephen Fry slavishly copy the traditions of either weddings or marriage? He has already found someone 30 years younger, an act to raise some eyebrows in certain areas of society. (The Daily Mail website immediately gasped with a "toyboy lover" headline.)
This is, lest QI fans forget, a man who has taken cocaine in "gorgeous palaces, noble properties and elegant, honest establishments" including Buckingham Palace, the House of Commons and the House of Lords; who has done a runner from a West End stage; who's smashed the hushed stigma of mental illness by filming his own; whose sketch shows frequently found him dragged up to mock Mrs Middle England before suddenly pronouncing: "I've left the iron on"; who's crossed the globe confronting the Pied Pipers of homophobia; who portrayed to devastating effect Oscar Wilde – once the shackled enemy of the state.
Yet this is a man whom Middle England can claim as its captain unaware that he subverts its prudish veneer. I can't help thinking that they do not recognise the Trojan Horse who delights and amuses while encouraging them to "taste every fruit of every tree in the garden at least once". They love him and laugh because they know the truth: that behind their doilies and antimacassars lie spankings and stockings, naughty seaside postcards and mutual schoolgirl crushes. Middle England are a right bunch of perverts. It's just hidden behind the scones.
Fry's model of encroaching behind enemy lines has always worked wonders for gay liberation, alongside the mass protests and abseiling lesbians. The "kiss-ins" in the early 1990s, where activists publicly snogged to protest against police brutality, worked, as did many other actions by the explosive OutRage! group. But anyone who has accompanied Peter Tatchell (its unofficial leader) to meetings with the powerful will know that clever radicals recognise the potency of besuited whisperings in gilded rooms.
The partial decriminalisation of homosexuality in 1967? Its removal from the list of recognised psychiatric disorders in 1974? And, last year, Britain's first same-sex weddings? These were largely the result of backroom fumblings of an altogether different kind: tricky, reasoned debate; arguments won.
And thus, in Stephen Fry – "Lord of dance, Prince of Swimwear & Blogger", as his Twitter profile describes – we have a real and present danger to the idiocies of homophobia: the revolutionary dressed as the conformist. Fittingly, we have also, in the wedding of Fry and Spencer, something old (sorry, Stephen, but 57 is 87 in gay years), something borrowed (marriage), something new (two men!) and something deliciously blue.
As I type, tabloid journalists are camped on Fry's doorstep. There they unintentionally elevate another kind of camp, one whose proud position in English history changed more than we will ever quantify.
So, all hail the WEDDING OF THE DECADE (as Hello! magazine will undoubtedly call it) and our beloved Stephen Fry. I, for one, will happily kneel before Middle England's saucy, subversive Queen, and, as the bells peal, cry with a single raised fist: "We won."
Register for free to continue reading
Registration is a free and easy way to support our truly independent journalism
By registering, you will also enjoy limited access to Premium articles, exclusive newsletters, commenting, and virtual events with our leading journalists
Already have an account? sign in
Join our new commenting forum
Join thought-provoking conversations, follow other Independent readers and see their replies