Still dreaming of owning your own home? Unless you've got wealthy parents, forget about it
Isn't there something fundamentally pernicious about a national obsession with home ownership at almost any cost?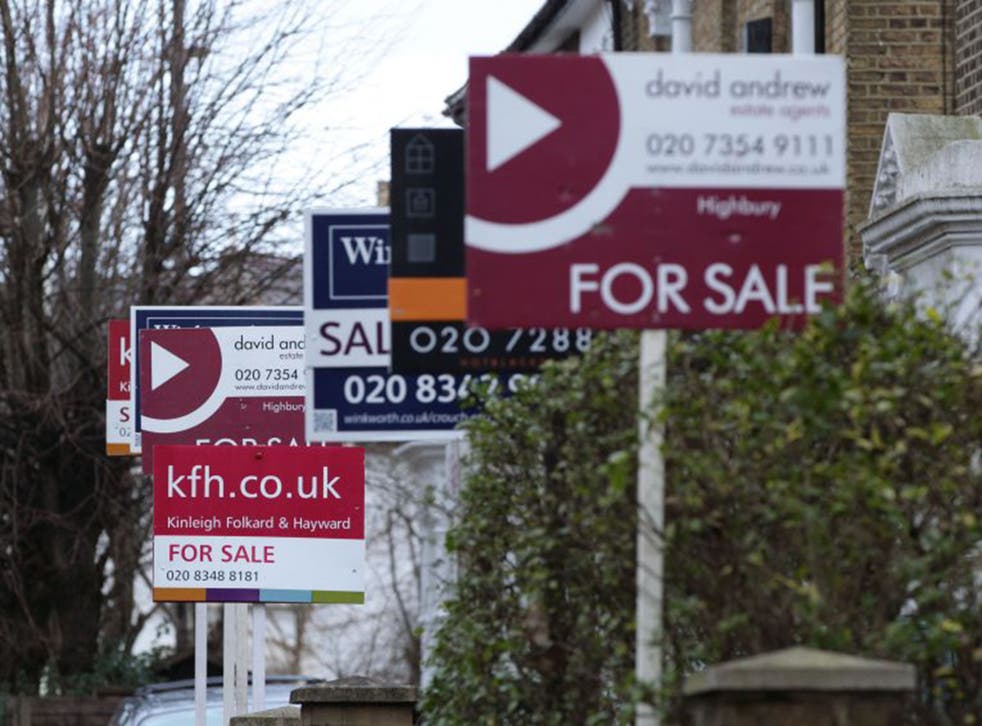 Chances are, you don't own a house. Figures out today from The English Housing Survey have showed a marked fall in homeownership in England to the lowest level for 29 years.
For young people, specifically those aged between 25 and 34, the figures are particularly bleak. Only 33.7 per cent of those in this age range now own with a mortgage, compared to 53 per cent in 2005.
For young people, it is increasingly the case that unless you have considerable private wealth and/or parents with enough cash to get you on to the housing ladder, you may as well forget about owning your own home. It's grim news for a country which has embraced the dream of home ownership with almost feverish enthusiasm. Rates of home ownership in the UK are now below the EU average with renting the new normal. 11 million people now rent, more than double than a decade ago and over a third of renters are families with children.
Is this really catastrophic news though? Is it such a bad thing if there are fewer young people developing unhealthy obsessions with fitted kitchens and loft hatches? Isn't there something fundamentally pernicious about a national obsession with home ownership at almost any cost? We know that Germany and France have been far happier to rent than their British counterparts for many years with no apparent ill-effects to their societies. Maybe a reduction in home ownership is a good thing?
'Uninhabitable' Kensington flat on sale for over half a million

Show all 7
In my opinion it is very definitely not a good thing. In fact, I would argue it's a massive problem.
Quite aside from the fundamental unfairness of an iniquitous property market divided into clusters of economic winners and losers, we also now have millions more people using a private rental sector which is simply not fit for purpose. The current private rental sector was built for a housing market predicated on far greater access to available credit and hope of eventual ownership. The 1988 Housing Act deregulated private sector rent levels and created far less secure tenancies. This, coupled with lenders introducing buy-to-let mortgages has led to the system we currently have which gives renters little protection in law as they battle rising rents, the constant threat of eviction, and hidden fees. Not on, is it?
So much political rhetoric right now seems to be focused on what can be done to enable those renting to buy their own home, but surely it would make more sense if we first tried to make renting a better option for the millions of us who have no choice but to do so?
It's also frustrating to witness an unhelpful intransigence in any political debates on rental market reforms. There is a healthy plurality of options to discuss but so often discussions around thorny subjects such as rent control are presented as a binary choice between doing nothing and doing everything. Far too often we see the public debate about rent control descend into an unhelpful ideological scrap between those who are vehemently in favour or against rent controls on point of principle. We simply can't wait for political change. We need to acknowledge that the system isn't working and galvanise tenants, entrepreneurs, private companies, and technology start-ups to shake-up a sector that is spectacularly under delivering.
Hannah Williams is Founder and CEO at rentalraters.com
Register for free to continue reading
Registration is a free and easy way to support our truly independent journalism
By registering, you will also enjoy limited access to Premium articles, exclusive newsletters, commenting, and virtual events with our leading journalists
Already have an account? sign in
Join our new commenting forum
Join thought-provoking conversations, follow other Independent readers and see their replies