Stoke Mandeville Hospital still has questions to answer over the Jimmy Savile child abuse scandal
This week the Independent established that premises there were used at will by the television presenter. What else can they tell us about his stay there?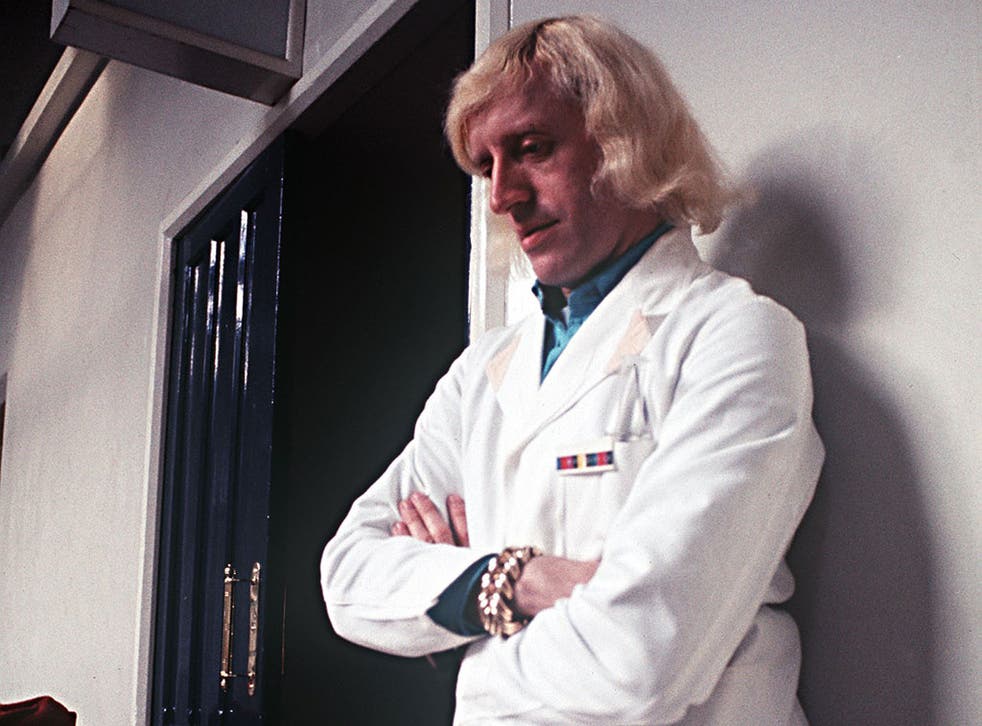 The police investigation into Sir Jimmy Savile seems to have become a very convenient screen to hide behind, for the BBC and the hospitals where he was ubiquitous. It shouldn't be a reason to evade some very significant questions which can easily be answered now. Like the one about when - and for how - long Savile was granted free premises at Stoke Mandeville Hospital, to come and go as he pleased.
The fact that premises had been put at Savile's disposal was established by The Independent on Tuesday and attempts to extract a more detailed picture from the hospital about it this week have only created a sense that there is something to hide. There was confirmation from the hospital that it was a 'flat' but no answer - after five times of asking across two days - to the question of whether it had been removed from Savile when his own predilections had been known. Neither would the hospital confirm or deny a suggestion – which came from the same source – that a system of chaperoning Savile when he was present in the hospital been introduced when the threat he posed became clear.
Unanswered
The chaperone question is still out there, unanswered, though it was at 5.30pm on Thursday that confirmation finally arrived – in a 40-word statement - to repeated inquiries about whether Savile's premises had been removed from him. No, they had not. The statement said that Savile had "access to a room outside of the main hospital and away from clinical areas. This was made available to them in conjunction with their fundraising activity, and was utilised by them until his death."
The word 'room' is significant - because it belongs to a shifting and contradictory narrative across the course of this week about how the hospital where he is accused of abusing patients actually accommodated him. Twice, in telephone calls to the hospital on Wednesday, it was described to me as a 'flat.' In an emailed statement that day it was subsequently described as a "facility," though I was subsequently told 'facility' meant 'flat.' "That's what we mean when we say 'the facility," the hospital confirmed.
Ironic
By last evening, it had morphed to a 'room' which characterised it as some kind of meeting place (with balloons and raffle ticket books you seemed to be encouraged to imagined). Rebecca Owens, an ex-patient of the hospital, provided a rather different perspective last night when she told Newsnight last night about how, when news arrived that Savile was turning up, there was "some ironic chat between [the nurses] about who would be the unlucky one to off with him to his room."
So let's have it, Stoke Mandeville Hospital. Was this a room or a flat? What facilities an accommodation was within it? Did he need the chaperone? The BBC's omerta about why their Newsnight film didn't run is one thing. Obfuscation about how a hospital interacted with Savile is another. We - and more significantly the patients who were treated at the hospital between the years of 1972 and 2011, when Savile was present - are entitled to clarity and transparency.
Register for free to continue reading
Registration is a free and easy way to support our truly independent journalism
By registering, you will also enjoy limited access to Premium articles, exclusive newsletters, commenting, and virtual events with our leading journalists
Already have an account? sign in
Register for free to continue reading
Registration is a free and easy way to support our truly independent journalism
By registering, you will also enjoy limited access to Premium articles, exclusive newsletters, commenting, and virtual events with our leading journalists
Already have an account? sign in
Join our new commenting forum
Join thought-provoking conversations, follow other Independent readers and see their replies