Stop Porn Culture: Those who watch modern porn are becoming increasingly desensitised
We're entering a world of sexual cruelty where things that can be done to a woman to debase and dehumanise her, are sexualised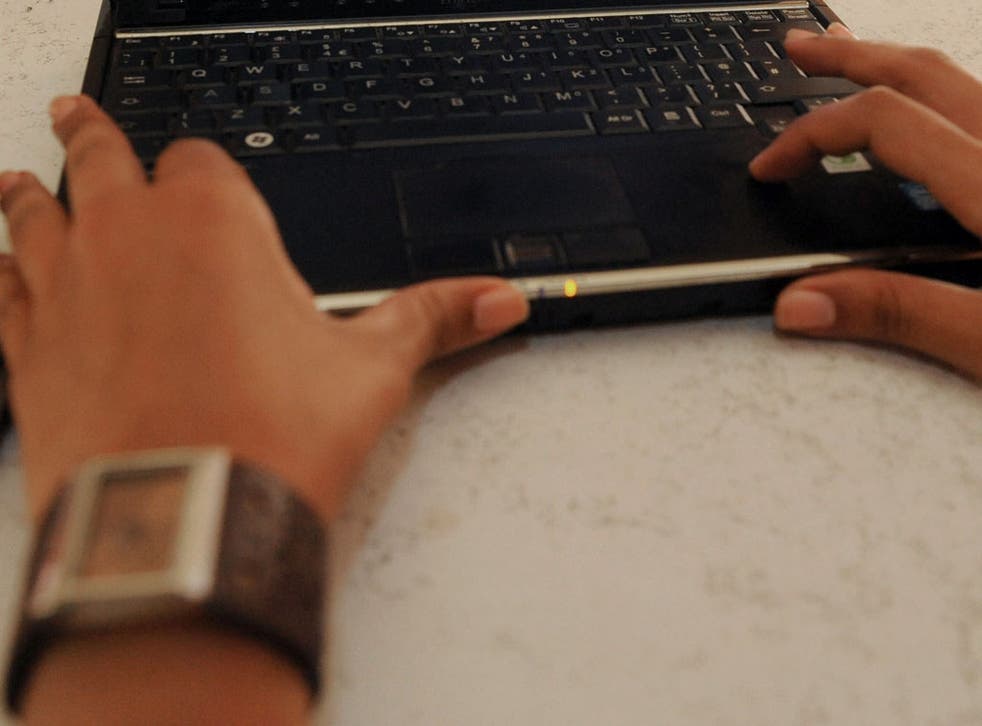 If you turn on the television, flick through a magazine or look at billboards, you will see that porn has now become a blueprint for how the media represents women's bodies. Whether it be Katy Perry writhing around almost naked in a music video, or Miley Cyrus "twerking" with a man almost twice her age (who seems to have a "blurred" understanding of sex), the images that bombard us daily look much like soft-core porn did a few decades ago.
Today there is almost no soft-core porn on the internet, because most of it has migrated into pop culture. What we are left with is a porn industry that is now so hard-core that even some of the big-name porn producers and directors are amazed at how far they can go.
Feminists from six countries convened in London this weekend for a Stop Porn Culture conference that focused on how porn culture shapes our ideas about sexuality, relationships, masculinity, femininity and intimacy. Recognizing that porn images have now been seamlessly woven into our pop culture, thanks mainly to the internet, speakers addressed the multiple harms of bringing up a generation of girls and boys on misogynist images.
One of the key issues discussed at the conference was the way porn fans are becoming increasingly desensitised and are looking for more hard-core content. According to porn director Mitchell Spinelli, fans are becoming "more demanding about wanting to see the more extreme stuff."
I travel the country giving lectures on the harms of porn, and I am still surprised as just how few women and older men really know what today's porn really looks like. Gone are the days of women posing seductively as they coyly smile into the camera. Instead, we enter a world of sexual cruelty and abuse where anything that can be done to a woman to debase and dehumanise her, is sexualised and eroticised. In porn the man "makes hate" to the women's bodies because all the emotions and feelings we associate with love – joy, kindness, empathy, happiness – are missing and in their place we see contempt, loathing, disgust and anger.
The question this posed for attendees was, what does it mean to grow up in a society where the average age of first viewing porn is between 11-14 for boys, and where girls are being inundated with images of themselves as wannabe porn stars? How does a boy develop his sexual identity when porn is often his first introduction into sex? What does it mean for a girl or young woman to see herself as a desired object rather than a desiring subject? What do heterosexual relationships look like when sexual identity is constructed within this porn culture?
Without any real-world experience of sex, internet porn has a profound effect on the way these boys (and future men) think about sex, relationships, intimacy, bodily integrity, and consent. Masturbating to porn that is a sometimes lethal mix of sex and violence will not affect all boys in the same way, but it is impossible to walk away unchanged from images that have such an intense effect on the body and mind.
Participants at the at the Stop Porn Culture conference all agreed that bringing up a generation of boys on cruel porn is going to have a long-lasting effect on their sexuality and on the safety and well being of girls and we need to act now. Preventing children's access to porn is a good start, but it needs to be accompanied by a massive education campaign that not only highlights what is wrong with porn, but also offers alternative images of sexuality that are egalitarian, playful, and creative. Porn use is one of the major public health issues of our time, and one that needs to be tackled now if we want to create a society free of violence against women and children.
Gail Dines is a professor of sociology and Women's Studies at Wheelock College, Boston. She is founder of Stop Porn Culture and author of Pornland: How Porn has Hijacked our Sexuality.
Register for free to continue reading
Registration is a free and easy way to support our truly independent journalism
By registering, you will also enjoy limited access to Premium articles, exclusive newsletters, commenting, and virtual events with our leading journalists
Already have an account? sign in
Register for free to continue reading
Registration is a free and easy way to support our truly independent journalism
By registering, you will also enjoy limited access to Premium articles, exclusive newsletters, commenting, and virtual events with our leading journalists
Already have an account? sign in
Join our new commenting forum
Join thought-provoking conversations, follow other Independent readers and see their replies