Studying literature will never be the same again after sensational Charles Dickens discoveries
Jeremy Parrott has made one of the great finds of English literature in the last hundred years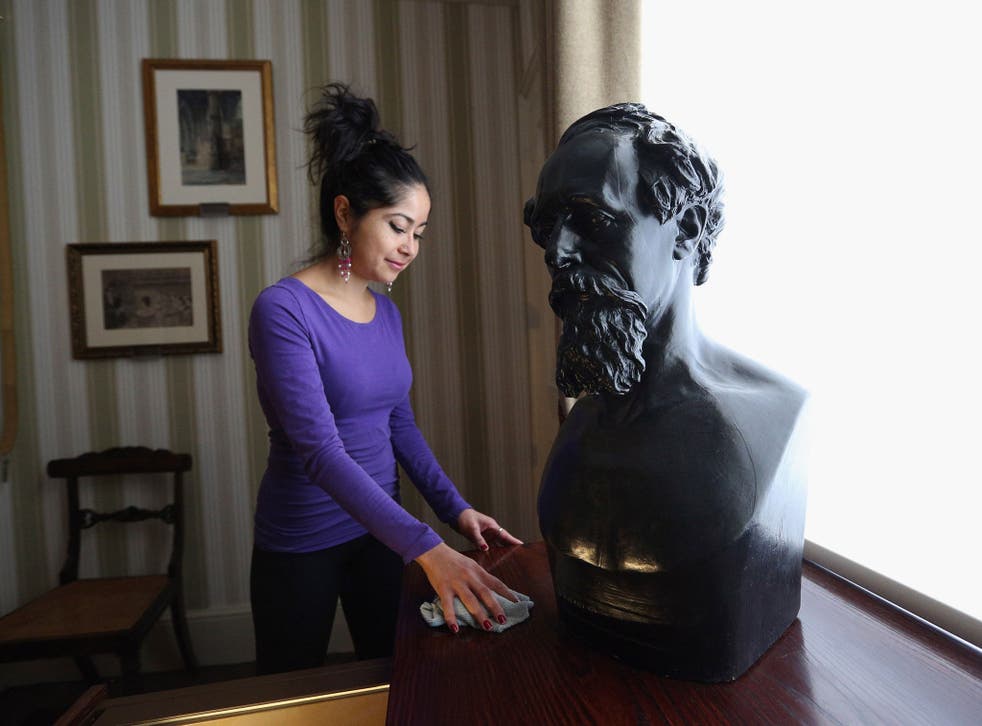 Jeremy Parrott has found the Rosetta Stone of Victorian literature, the key to unlocking one of the last great secrets that Dickens took to his early grave. It solves the mystery of which Victorian writers worked for him and wrote in his weekly journal All The Year Round.
Until now, their authorship has largely remained hidden by the anonymity Dickens insisted on for his contributors. His own novels A Tale of Two Cities and Great Expectations, which first appeared in the weekly parts, bore the author's name, but that was an honour no other writer got. Even Wilkie Collins's massively successful The Woman in White was published anonymously. Supporting the major works of serial fiction which opened each issue were half a dozen histories, reviews, accounts, anecdotes, and poems – all anonymous, of course. Even Dickens's contributions here were not by-lined.
In 1984, an American academic, Ellen Ann Oppenlander published her Index and Contributor List identifying some of the journal's writers from collections of their work or references in letters or contemporary accounts. But she identified the authors of less than a third of the pieces, with question marks remaining over many. More recently, the Dickens Journals Online project (djo.org.uk) at the University of Buckingham identified some more authors using new evidence or computer analysis of texts. But still fewer than half of the pieces have even tentatively been given an author.
Jeremy Parrott's discovery renders all those attempts obsolete. The 2,500 pencil notes in his 20 volumes identify the author's name of almost every item. They are certainly contemporary, largely consistent, and, Parrott believes, in Dickens's own hand.
My speciality is Wilkie Collins. I am one of the editors of his letters and have made my own attempts to identify his contributions in All The Year Round.
We know, of course, about the great novels and a handful of Christmas stories. Eight more journalistic pieces are clearly his on later evidence. In 2011 I concluded three more pieces were by him and they are confirmed by Parrott. In addition, another eight completely unsuspected pieces have "Wilkie Collins" written by them in the annotated volumes. It is the biggest single find of new Wilkie Collins pieces ever made.
Wilkie's brother, Charles Allston Collins, was an artist close to the Pre-Raphaelites. But after his marriage to Dickens's daughter Kate he swapped art for writing. Some of his work in All The Year Round is known.
But the Parrot notes identify more than 70 new items by him, transforming Charles into one of the major contributors to the periodical, not just a son-in-law given a few columns as a favour by his wife's dad.
A marked up set of All The Year Round may not sound that exciting to everyone. But it is one of the great finds of English literature in the last hundred years.
Around the world Victorian specialists in Gaskell, Carroll, Sala, Lever, Yates, Lytton, Fitzgerald, Morley, Procter, Dixon, Jerrold, Hollingshead, Thornbury and many others will wake up today knowing their studies will never be the same again.
Paul Lewis is Secretary of the Wilkie Collins Society (wilkiecollinssociety.org) and has images, texts, and information at www.wilkiecollins.com. He also presents Money Box on BBC Radio 4.
Register for free to continue reading
Registration is a free and easy way to support our truly independent journalism
By registering, you will also enjoy limited access to Premium articles, exclusive newsletters, commenting, and virtual events with our leading journalists
Already have an account? sign in
Join our new commenting forum
Join thought-provoking conversations, follow other Independent readers and see their replies