Surely, Jeremy Clarkson's number must finally be up?
Can't British diplomats ban 'Top Gear' from visiting their countries, in anticipation of all the trouble?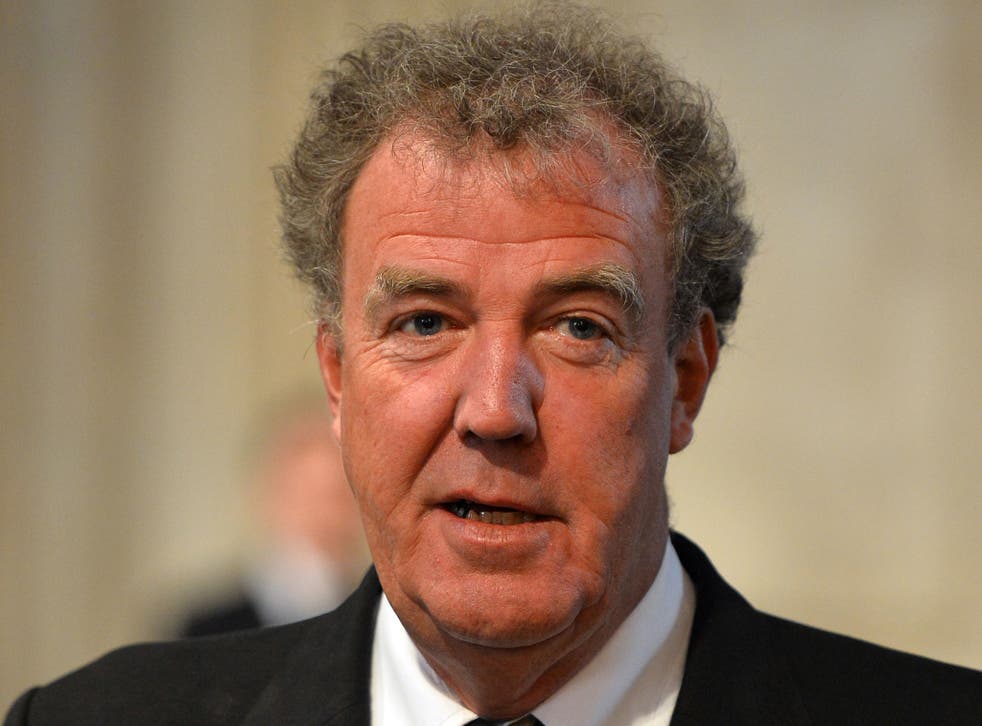 Because we British are on the whole an apologetic bunch, I would like to take this opportunity to say that we're sorry, to the rest of the world, for Jeremy Clarkson.
Sorry to Argentina, from where the Top Gear team was recently chased for driving around with a number plate that seemed to refer to the 1982 Falklands War. Clarkson insists the plates were a coincidence. Having already played the little boy who cried wolf by tweeting, "For once, we did nothing wrong" (that must be a strange feeling), yesterday he wrote that a particular BBC boss doesn't like him and definitely would have sacked him if he thought he'd meant it. Really? He doesn't seem to have had much success before.
For instance, there was that time in Burma when Clarkson managed to offend most of Asia by using a dated racial slur that inexplicably made the final edit. Ofcom ruled that the comment broke broadcasting rules, but a clip of "Bridge" is still available to watch on the BBC website, albeit with the insulting bit cut, and users warned that it "contains material that may offend", and the Burma Special is for sale from the BBC shop at £6.99.
Nor when it came to Romania, Germany, Mexico, the United States and India… countries that have all suffered the indignity of a little visit or some casual racism from Clarkson and pals. In Alabama, the team was pelted with rocks after painting their pick-up trucks with offensive slogans. Still Clarkson wasn't fired. In 2011, the Mexican ambassador complained about "offensive, xenophobic and humiliating" comments. Clarkson's still there.
If the British Council is a way of spreading diplomacy through education, culture and the English language, Top Gear is its antithesis: supported by the BBC to travel the world making everybody hate us. So why are we still letting them? Can't UK ambassadors ban the programme from visiting their countries, in anticipation of all the trouble it will cause? Can't licence payers say: "not in our name"?
The Top Gear press office didn't return my calls, but recent reports say Clarkson and the BBC are negotiating a £12m deal to keep him for another three years, and reiterated the rumour that Clarkson will be fired if he makes "one more offensive remark". The BBC director of television, Danny Cohen, has apparently instigated an investigation to ask "is there a wider cultural problem at Top Gear?" and "does Top Gear meet the standards expected from the BBC?" I'd say "yes", and "no". There's a price to pay, even for little boys who cry wolf.
We all know that Top Gear brings in a lot of money for the BBC, which could explain why the corporation behaves like a crap parent who never follows through with discipline. But this is embarrassing for everyone. Top Gear reflects badly on Britain. It's time for the BBC to show how sorry it is and finally get rid of Clarkson.
Register for free to continue reading
Registration is a free and easy way to support our truly independent journalism
By registering, you will also enjoy limited access to Premium articles, exclusive newsletters, commenting, and virtual events with our leading journalists
Already have an account? sign in
Join our new commenting forum
Join thought-provoking conversations, follow other Independent readers and see their replies