Tackling homophobic bullying in schools is an urgent priority
Any teacher who condones or takes part in homophobic bullying has no place in our schools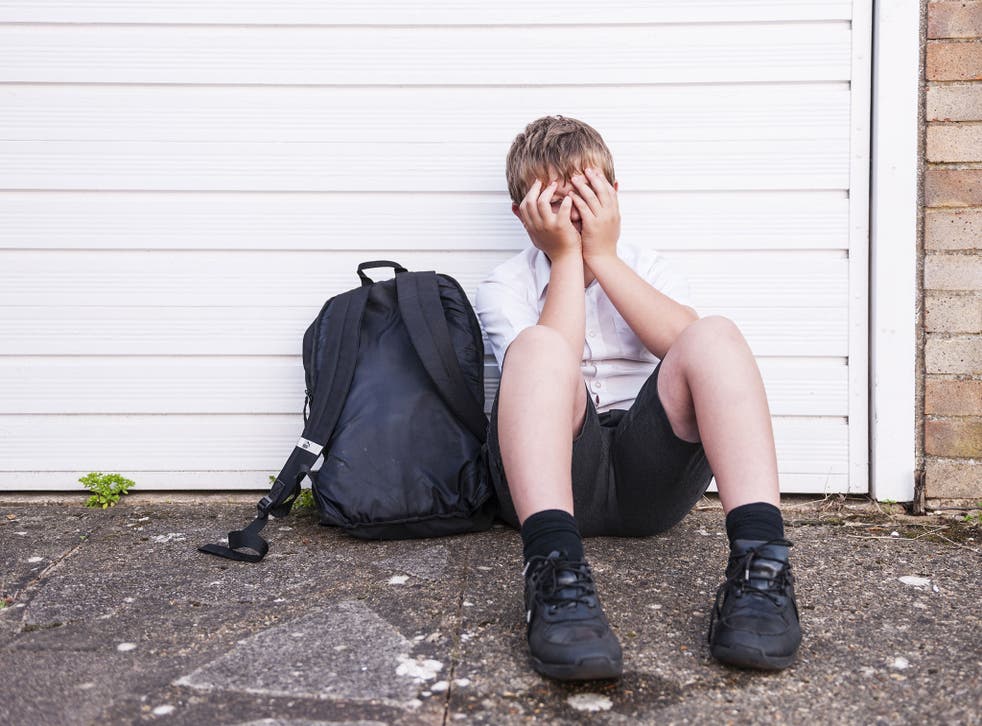 The best part of my job is meeting young people in schools all over the country and finding out what matters most to them – from careers choices and the transition to senior school, to Minecraft and Ariana Grande.
One visit will always stay with me. Last month in Eastbourne, a group of Year 10 drama pupils showed me the play they were working on for their exam – a hard-hitting, emotional piece about homophobic bullying.
With devastating honesty, they showed the damage this kind of bullying can cause – the protagonist fielding daily insults and aggression just because he was seen to be "different". But it also showed how proper education and a whole-school commitment can wipe out homophobic bullying for good – in the play, and in real life.
We know that for too many young people, this sort of abuse has been part of everyday life for far too long. LGBT young people are particularly hard hit –more than half of LGBT young people have self-harmed.
The good news is that the tide is, at last, starting to turn. Although there can be no room for complacency, a recent report from Stonewall showed that homophobic bullying has dropped significantly over the past five years. And teachers are now reporting greater confidence in tackling homophobic bullying, as and when they see it – helping to make classrooms, locker rooms and playgrounds safer, all over the country.
This hasn't happened by accident; this Government has made tackling homophobic and transphobic bullying a priority. And as Secretary of State for Education, Minister for Women and Equalities, and as a parent, it's a priority for me.
Over the past five years, this Government has strengthened teachers' powers to tackle all kinds of bullying and set out clear guidance on the importance of tackling all types of bullying, including bullying based on sexual orientation or gender identity. We've been clear that schools shouldn't just tackle direct homophobic bullying, but also the use of phrases like "that's so gay" to mean rubbish or bad, because we know the devastating impact they can have on young people's self-esteem.
We're providing more than £4m to anti-bullying organisations that are working with schools and children to further tackle the problem. And through our network of Teaching Schools we've invested in projects to train more teachers on how best to tackle homophobia, in particular.
But we want to go still further. That's why I launched a further £2m fund for projects designed specifically to help schools prevent and combat homophobic, biphobic and transphobic bullying, and we will announce soon how it will be allocated.
And let me be clear here and now in the light of The Independent's report on the National AIDS Trust's research yesterday – any teacher who condones or takes part in homophobic bullying has no place in our schools.
One of this Government's proudest achievements is our record for LGBT issues – from the historic introduction of same-sex marriage to the fact that the UK was again last year ranked No 1 in Europe for LGBT rights by the International Lesbian and Gay Association.
But understanding and respect start in school and we want young people to grow up free from fear of prejudice because of who they are. All over the country, thousands of schools and teachers are working incredibly hard, day in day out, to eliminate homophobia, and we are committed to helping them.
Even one child bullied is one child too many – but at long last the tide is turning and I can see a future where homophobic and transphobic bullying are banished for good.
Nicky Morgan is Secretary of State for Education
Join our new commenting forum
Join thought-provoking conversations, follow other Independent readers and see their replies