Teacher morale at all time low: Cheer up, Miss, some of us love you
Many parents have as much respect for teachers as Michael Gove does teachers being bad-mouthed by parents in public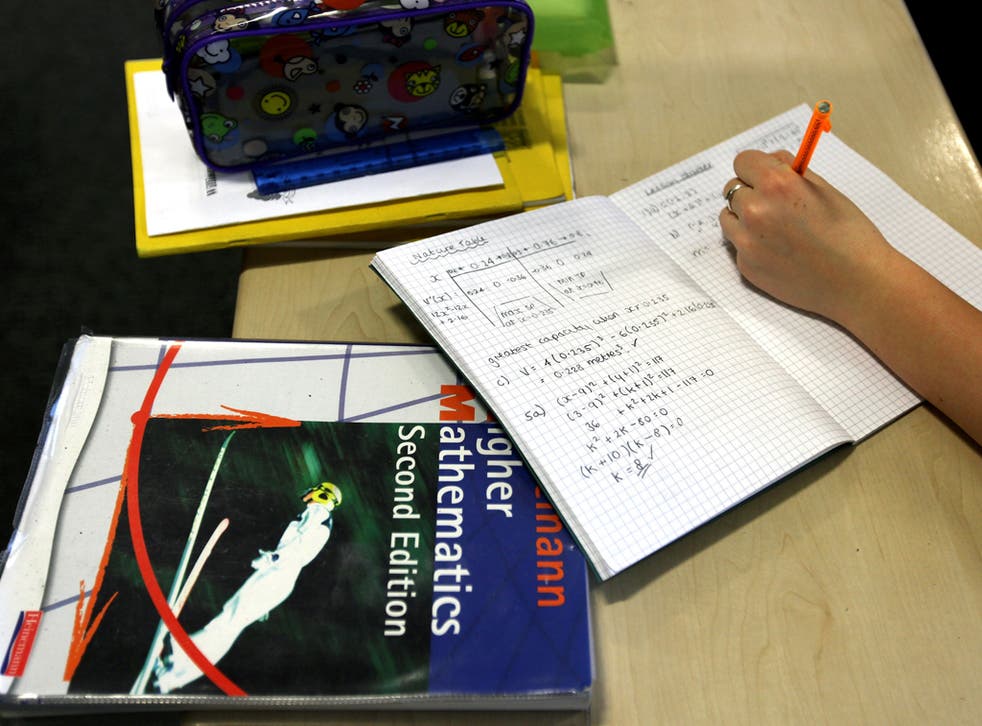 It can't be easy being a teacher.
At any time in history. But at this precise point in time, with directives, counter-directives, A-Level re-sits, "phonics screening checks" and new exams flying at them left, right and centre, it must be virtually impossible. Unsurprisingly, it now looks like they are about to crack.
According to a new YouGov poll of 804 teachers for the National Union of Teachers, even in the supposedly on-message academies and free schools only 13 per cent of teachers believe education is "going in the right direction". Michael Gove should contact this 13 per cent immediately and get them to start evangelising for him. Good luck with that. Mass hypnosis might help.
It's impressive that there is any feelgood factor left at all in schools, so disparaged and overworked are our teachers. Looking at the figures, though, even the Pollyannas of pedagogy are wilting. Compared with April 2012, the number of inspirationally optimistic saints – sorry, teachers – reporting "high morale" has halved. If there's anyone in a classroom who is feeling great about life, then I 'd love a bit of what they're on.
At least the majority – 55 per cent – sensibly say morale is "low" or "very low", an increase of 13 percentage points since April. Are teachers naturally grumpy, a trait only exacerbated by the demands of their job? Probably. Still, it's damning. Seven out of 10 teachers say morale has declined since the General Election in May 2010. Presumably, the remaining three out of 10 were too busy locking themselves in the stationery cupboard, weeping, to answer the question.
Even more think the Coalition's impact on education has been negative. Asked to finish the sentence, "What I'd like Michael Gove to make as his New Year's resolution...", many answered "resign". The next most popular response was almost sweetly mature: "Value, trust and listen to us." The most grim sentence in the report? "Teacher morale is dangerously low and has declined dramatically in recent months." Declined dramatically in recent months? How come? No multiple choice option needed. It's the E-Bacc.
The Department for Education claims it has invested money in cutting bureaucracy to reduce paperwork but the introduction of the English Baccalaureate will completely reverse any gains. And 81 per cent of secondary teachers say it has been rushed through without enough consultation.
Perhaps the saddest thing isn't in the poll, though. If you have children at school, you quickly realise that many parents have about as much respect for teachers as Gove does (ie none). You repeatedly see teachers being bad-mouthed by parents in front of children, something which, no matter how flawed a teacher, is unforgivable. Teachers need all the support they can get, now more than ever. What should they make as their New Year's resolution? Hang on in there. And ours? Show them some love. Heaven knows they're going to need it.
Twitter: @VivGroskop
Register for free to continue reading
Registration is a free and easy way to support our truly independent journalism
By registering, you will also enjoy limited access to Premium articles, exclusive newsletters, commenting, and virtual events with our leading journalists
Already have an account? sign in
Register for free to continue reading
Registration is a free and easy way to support our truly independent journalism
By registering, you will also enjoy limited access to Premium articles, exclusive newsletters, commenting, and virtual events with our leading journalists
Already have an account? sign in
Join our new commenting forum
Join thought-provoking conversations, follow other Independent readers and see their replies