Teaching children about sex: Pornography lessons in schools, anyone?
Schools Minister Liz Truss has said there is nothing to prevent schools from adding porn education to lessons - but showing children porn won't educate them about sex.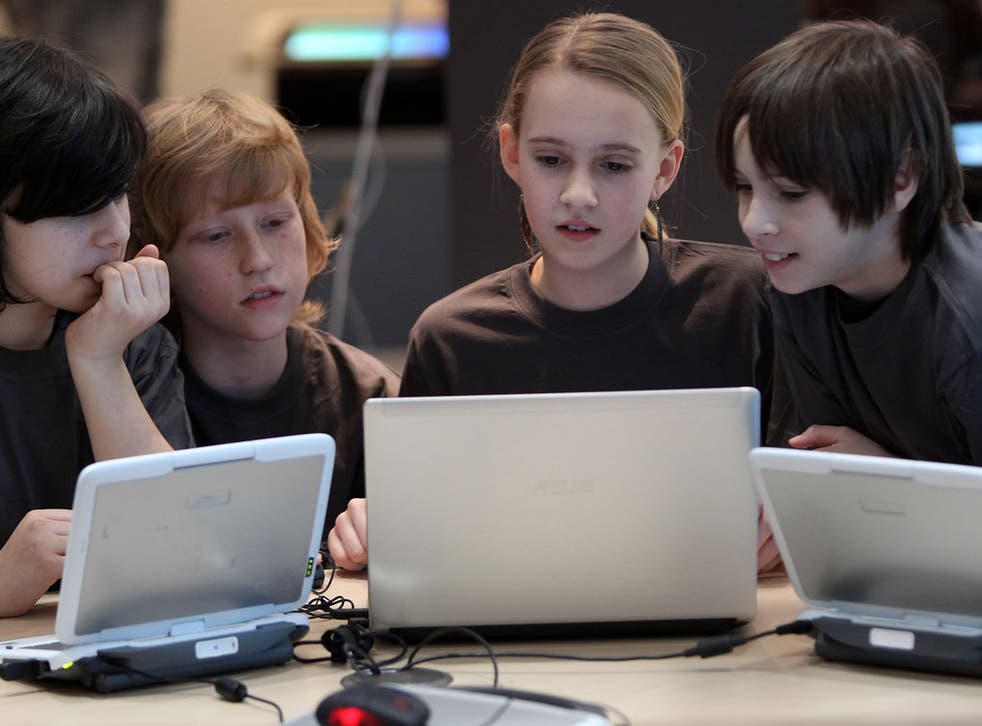 Do you want teachers to give your kids lessons about the evils of pornography?
Some children are already addicted. They swap hard core images on their phones in the playground and they know, often better than their parents how to access it on computers.
A sober study - led by Professor Andy Pippen, lecturer in social responsibility in Information Technology, at Plymouth University – published last month found that some users are as young as 11. They develop 'unrealistic expectations' of sex which lead to cases such as the one in June of a boy, aged 12 at the time, who raped a nine year-old girl after watching pornography online.
There is undoubtedly a problem. Childline counsellors have confirmed an increase in calls from children upset by pornography and deputy children's commissioner, Sue Berelowitz asserts that internet pornography is a factor in at least half the cases of gang-based sex attacks. And we're not talking about the odd photograph of a pretty young woman with shapely breasts such as teenage boys have always panted over.
Liz Truss, Schools Minister, has now pointed out that there is nothing to prevent schools from adding pornography education to sex and relationships work, if they wish – and, indeed if they teach sex and relationships at all. The latter is not compulsory in England although it is in other parts of the UK. The National Association of Headteachers has called for pornography awareness to be taught from age 10.
Now, I don't actually have a solution to this problem but I am absolutely certain that formally trying to teach children about the dangers of pornography will only make things worse.
You cannot teach children successfully about anything using theory only – witness the much derided condom on a banana lesson. It isn't a procedure you can learn theoretically. You need to see it and do it.
If you're going to alert children to the dangers of pornography you will have to show them some – thereby completely defeating the object. There will be some pupils to whom this will be new. What a good way of introducing them to it as well as encouraging the ones who've already discovered it. You wouldn't pass a joint round a classroom as a way of teaching children about the dangers of cannabis, would you? Well, the same principle applies.
In practice, of course, no teacher is likely to risk being accused of sharing porn with children so mentions, if they get into lessons at all, will be unillustrated and therefore ineffective. And what happens if you try to tell children that there's this foul, horrible, corruptive stuff about sex which some sick people love and might try to share but which they – the nice kids in your classroom – must on no account look at in case it harms them? Well we all know the one about the forbidden fruit. I can think of no better way to ensure that large numbers of children, curiosity aroused, then seek some pornography out to see what the fuss is about.
As a secondary English teacher I would – always and without exception – do my best to answer any question honestly and without fuss. Asked what pornography was or what I thought about it I used to explain that it involved writing, paintings, drawings photographs or films of men and women (in various combinations) touching each other or having sex and that much of it is rather nasty. In my view, sex should be something private and loving between two people, I'd tell them since they'd asked me. Then I'd move on and it was usually enough. With older groups, of course, there might be scope – if it's relevant to the rest of the work you're doing - to discuss, for example, why pupils think pornography is as widespread as it is, the morality of making it and whether or not it should be controlled by law.
I loathe the idea of children and young teenagers looking at some of the filth which is available on the internet with a single click in the right place – and it isn't in the least difficult to find. I've just checked. Although I couldn't get it off my screen fast enough, I typed two words ('fuck me') into Google, and instantly got hard core film.
David Cameron is in favour of action to curb pornography. He wants new computers to be completely blockable by parents to protect their children. There is also a call to make pornography accessible by law only to over-18s with proper verification checks. Both are good ideas although tech-savvy youngsters will enjoy the challenge of hacking through the safeguards.
What is definitely not a good idea is deliberately drawing attention to pornography in lessons at school.
Join our new commenting forum
Join thought-provoking conversations, follow other Independent readers and see their replies