Terry Pratchett: My fellow campaigner will be hugely missed, but the fight for an assisted dying law must not end with him
Terry's wish to be "as good at dying as we are at living" is within our grasp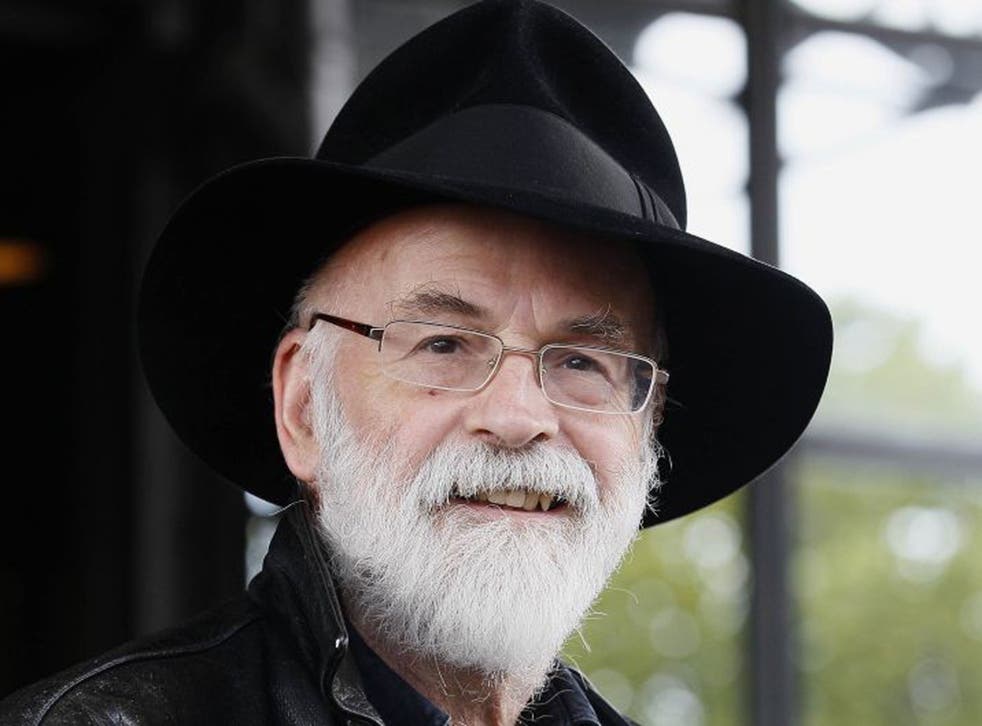 I remember watching Sir Terry Pratchett's documentary 'Choosing to Die', and finding it all too familiar. In the film Terry accompanied a man named Peter Smedley to Dignitas in Switzerland where he chose to end his life after being diagnosed with motor neurone disease. At the time, assisted dying was not an issue which had been widely covered, but after its broadcast Dignitas and the assisted dying debate were now firmly sealed in the public's consciousness. An overwhelming majority of the public now support assisted dying, and it is a legacy that Terry's family, friends and fans can be proud of.
But I was already familiar with the Swiss hotels, the life-ending medication and the lonely flight back home. My brother John had also suffered from motor neurone disease and I watched as he experienced a slow decline, eventually unable to even speak or swallow. He had discovered Dignitas and told me that when the time was right he wanted to go there and control his own inevitable death. I remember not wanting to speak, knowing that the tears would come. I was not upset because of what he had asked me, but because he was making me face the reality that he was dying.
But I noticed that a light had returned in his eyes, something which had been slowly fading as this cruel disease took hold. "It's your life and I will help you" I said to him. I had no idea at the time that assisting someone to die could result in a prison sentence of 14 years. It was horrible for John to think of the repercussions, but my only concern was whether someone would try to stop him from going.
To be given choice and control over your own death can actually give you back life. We spent his last night at home watching Monty Python's Life of Brian. I remember my brother joking on the flight over to Switzerland, offering me his seat for the return journey. I am happy that John was able to control his death but he should have had the choice in his own country. He communicated to me before we went on the plane - "this is a cruel and unnecessary journey".
John was one of the very first Britons to go to Dignitas in 2003, and since then over 240 people have made the same journey from the UK. This is why the public debate that Terry started was so important. People are still suffering, and Terry was not the type of person to accept a cruel and incoherent law or be forced into drastic decisions.
Terry Pratchett: A career in quotes

Show all 13
I am glad to hear that Terry died peacefully. I do not know if he was listening to Thomas Tallis, as he had so often described as his favoured way to go. However the reality is that without an assisted dying law there is no peace of mind for people when approaching their own death. There is no choice, there is no control and there is no compassion.
I campaigned alongside Terry as a fellow Patron of Dignity in Dying, and he wrote the forward to my book, Assisted Dying. He generously helped fund the Commission on Assisted Dying run by independent think tank Demos, this led to Lord Falconer's Assisted Dying Bill which is currently in the House of Lords. My brother John, Peter Smedley and now sadly Terry may have died, but we must keep on fighting to give people choice at the end of life.
We have lost one of our most vocal and brilliant supporters but with the overwhelming majority of the public in support of a change in the law, it is surely only a matter of time before Terry's wish - to be "as good at dying as we are at living" - is realised.
Register for free to continue reading
Registration is a free and easy way to support our truly independent journalism
By registering, you will also enjoy limited access to Premium articles, exclusive newsletters, commenting, and virtual events with our leading journalists
Already have an account? sign in
Join our new commenting forum
Join thought-provoking conversations, follow other Independent readers and see their replies