That's a right royal mess the Royal Ballet has got itself into
What on earth is going on at Britain's premier dance company?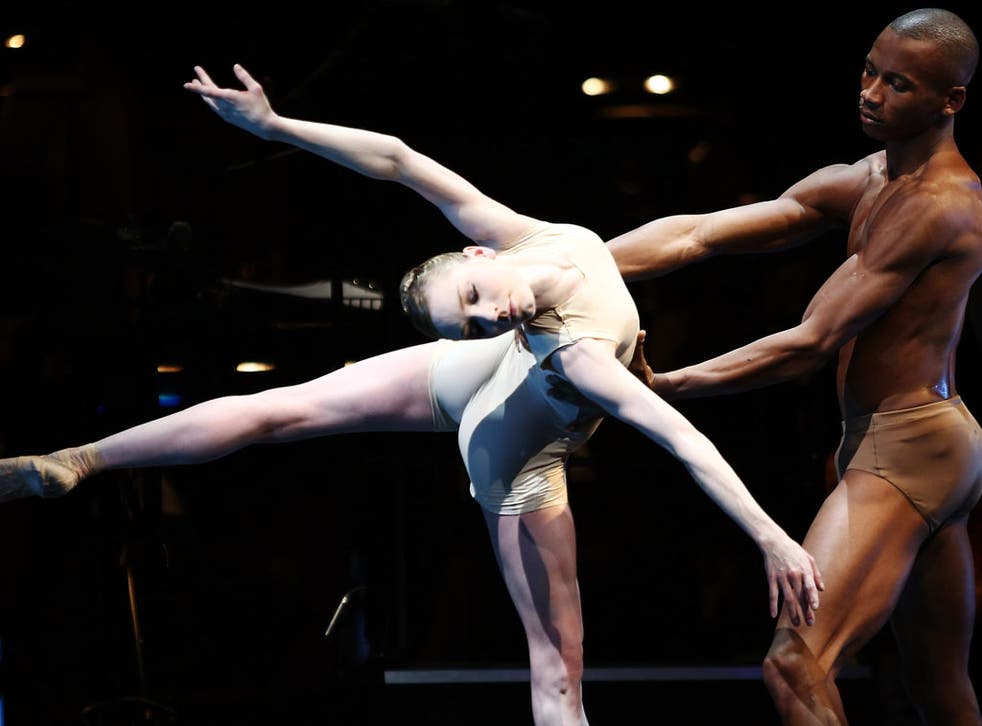 The next time they allow fly-on-the-wall cameras into Covent Garden, they should call the programme I'm a Royal Ballet Dancer – Get Me Out of Here! What on earth is going on at Britain's premier dance company, the Royal Ballet? Certainly, the summer transfer market in football with all its wars of words cannot compare with the bitterness and poaching at the top of the dance world.
Star couple Alina Cojocaru and partner (both professional and personal) Johan Kobborg swiftly followed their retirements from the Royal Ballet with Cojocaru being hired this week by former Royal Ballet colleague Tamara Rojo, now running the English National Ballet, to be a star dancer.
Kobborg, no shrinking violet he, posted a message on his Facebook page after his last dance with the Royal Ballet, saying of the company management: "May I never... have to ever meet you again." At the same time another former Royal Ballet star, Sergei Polunin, declares he left because he was "scared" of former director Monica Mason, and had no real relationship with her.
Personally, I'm rather more interested in the less histrionic but far more pertinent farewell remark to her old company from Cojocaru. She said of her move from the Royal Ballet to English National Ballet: " I have always enjoyed dancing and performing in the UK and am delighted that English National Ballet will give me the chance to reach new audiences outside of London."
Precisely. The English National Ballet, unlike the Royal, tours around the country. The Royal Ballet doesn't leave its Covent Garden home, unless it is to go to America or Australia or Japan. Manchester and Norwich don't hold the same attraction for it somehow. This has to be wrong. The Royal Ballet is funded by taxpayers across the nation, and they have a right to see it – and no, it's not a sufficient response to say that performances are filmed for the multiplex. That does not compare with the thrill of live performance by a company still bursting with talent. It's a pity Cojocaru didn't make her dissatisfaction with just playing to London audiences in the UK clear while she was with the company; but at least she is saying it now.
So the board of the Royal Ballet, at its next meeting, should not just have a chuckle at the sideswipes of three of its departed stars. It should not dismiss them as diva-esque exaggeration. It should give those dancers, that it publicly praised so many times, the respect of taking their comments seriously. The board should first ask why the company finds itself unable to dance outside London, unless it is a glamorous plane-ride away. And it should then ask the management of the company how it managed to alienate those dancers. To alienate one star ballet dancer is unfortunate. To alienate two, and by the sound of it three, has to be an alarm call.
The muttering that can't be ignored
The director-general of the BBC, Tony Hall, will have delighted many viewers when he said earlier this week that he wanted the corporation to look at how to stop actors "muttering" in its TV dramas. He told the Radio Times that the BBC was trying to address the problem of background music making it difficult for some viewers to hear what is being said. He said: "Actors muttering can be testing – you find you have missed a line – you have to remember that you have an audience."
Some will argue that the Marlon Brando approach is now deeply embedded in drama schools and it needs root-and-branch reform of drama school teaching. But there is a simpler way to help audiences. Directors of these dramas could simply say to offending actors: "Oy, you, stop muttering!" A memo to that effect from the DG's office should do the trick.
Tootsie was a real tear-jerker for its star
Dustin Hoffman has revealed – and literally with tears in his eyes – that playing a woman in the 1982 comedy Tootsie was painful "and never a comedy for me" as it brought home to him how men, particularly himself, treated a plain, middle-aged woman.
Poor Dustin. Are there any of his movies that he can now look back on with equanimity, let alone laughter? The Graduate must surely have made him share the anguish of real-life graduates unable to find work, Kramer vs Kramer would have had him empathising with the trials of single parents, and the plight of the homeless would have made him suffer during the shooting of Midnight Cowboy. And that's not even to mention how he would have felt our pain, thinking about the backbiting in a real-life newspaper office during All the President's Men.
He should stop looking back on his career. The weeping will never end.
d.lister@independent.co.uk
twitter.com/davidlister1
Register for free to continue reading
Registration is a free and easy way to support our truly independent journalism
By registering, you will also enjoy limited access to Premium articles, exclusive newsletters, commenting, and virtual events with our leading journalists
Already have an account? sign in
Register for free to continue reading
Registration is a free and easy way to support our truly independent journalism
By registering, you will also enjoy limited access to Premium articles, exclusive newsletters, commenting, and virtual events with our leading journalists
Already have an account? sign in
Join our new commenting forum
Join thought-provoking conversations, follow other Independent readers and see their replies