The 7 most common myths about Isis
The truth about the group could bear very little relation to what you think you know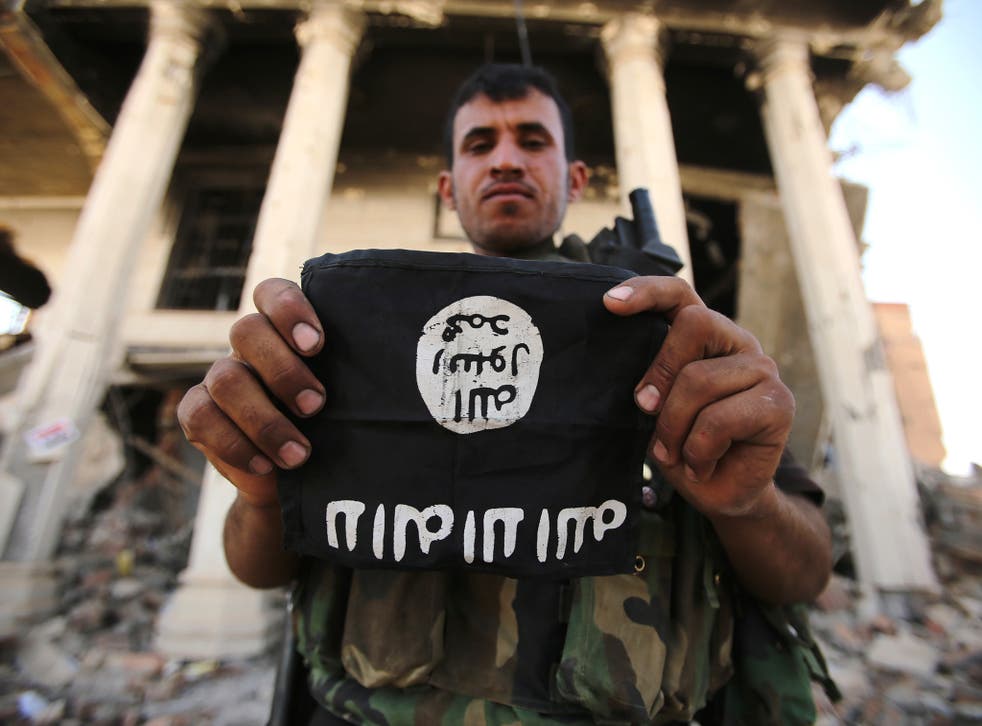 1) Isis is a relatively new terror organisation that has enjoyed a rise of astonishing rapidity – culminating in its capture of Mosul in June 2014
Not true. The group can trace its roots back to 2001 when it was known as Tawid al Jihad (Monotheism and Jihad), and even further back to the days its founding fathers fought in Afghanistan alongside the Taliban Since then it has changed its name no fewer than five times.
2) Its declaration of a caliphate over huge swathes of the Middle East last July was unprecedented
Not true. The group first declared an 'Islamic State of Iraq' in late 2006. The then leader was Abu Omar al Baghdadi, who effectively declared himself caliph, and claimed to be related to the prophet Muhammad.
3) The present so-called 'caliph' Abu Bakr al Baghdadi became radicalised while jailed by the US from 2003 and turned to terror on his release
Unlikely, there is growing evidence that Baghdadi was already a senior terrorist by the time of his incarceration by the Americans and may have fought in Afghanistan. It is also likely that he shared a house with the group's first leader, Abu Musab al Zarqawi. Also contrary to reports, Baghdadi was not incarcerated at prison camp Bucca for five years. He was detained there between February and December 2004 before being released by the US because it had no reason to hold him any longer.
4) The group's leadership is made up of fanatical Islamist extremists
Again this is a false impression. Infact, almost as important has been the Ba'athist influence of Saddam Hussein's former army officers and security officials. At least a dozen of the group's important leaders have been ex Ba'athist officers. IS is a combination of a terror organisation with an experienced terror apparatus.
5) It is a chaotic and violent organisation
Certainly it is violent but there is method to its apparent madness. The group adheres to the 280 page jihadi classic, 'The Management of Savagery', a book that goes into great detail about how bring about an 'Islamic State' by using extreme violence. It is also highly bureaucratic with a managing Shura council and even a war cabinet, and sub-committees. There are IS governors, or' walis', for the territories under its control, and even for those countries it wants to conquer such as Saudi Arabia. It has ministries, including one for 'suicide bombers and guest houses', and a plethora of committees dealing with other aspects of administration from health to prisons and courts. In 2012 and 2013, it even compiled annual reports which detailed all its bomb attacks and targeted killings. During 2013 for example, the group claimed to have carried out 1,083 assassinations.
6) It was created by al-Qaeda
The evidence is that the group has always been a separate organisation since its early days. Its first leader Abu Musab al Zarqawi, and Osama bin Laden did not get on at all. For about two years, the group was known as 'Al Qaeda in Iraq'/AQI, but this is widely believed to have been more of a marriage of convenience. Throughout its uneasy relationship, Al Qaeda often disagreed with the group and even severely criticised its targeting of other Muslims, particularly Shia Muslims, and the beheading of Western hostages. Al Qaeda repeatedly accused it of 'harming the jihad'. In 2006, the relationship between the two groups was effectively terminated with the declaration of the 'Islamic State of Iraq'. Eventually the two organisations had a very public falling out in 2013 over the group's declaration of an 'Islamic State of Iraq and Syria' (Isis).
7) Isis is a relatively new enemy for the West.
Completely false. In fact, the US has already been at war with the group since 2003, a total of 12 years so far. That is already more than three times longer than its war against Japan and Nazi Germany.
EMPIRE OF FEAR: Inside the Islamic State by Andrew Hosken (Oneworld £12.99) is out now
Register for free to continue reading
Registration is a free and easy way to support our truly independent journalism
By registering, you will also enjoy limited access to Premium articles, exclusive newsletters, commenting, and virtual events with our leading journalists
Already have an account? sign in