The bravery of those many Jews who fight for a fairer Israel
Hamas is a wicked and dangerous force in the Middle East. But Israel is now more wicked and dangerous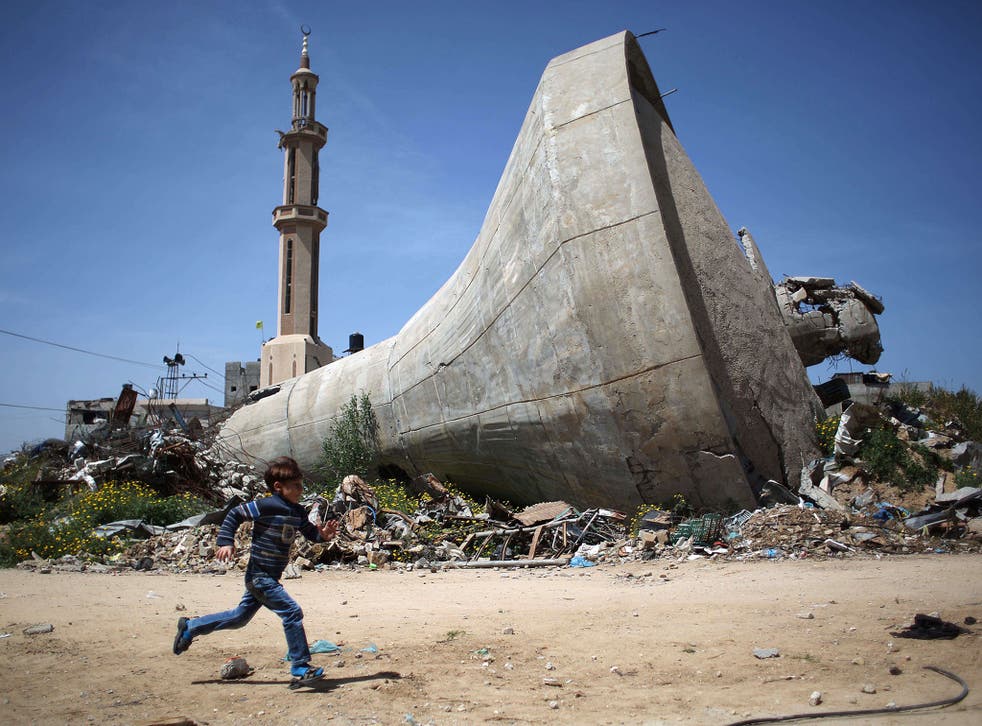 Benjamin Netanyahu has won a fourth term in office. He won "because he ran as a bigot," writes columnist Joe Klein in Time magazine. Klein has been a loyal Zionist all his life and still is, but now his idealism is weakening: 'This is the sad reality; a great many Jews have come to regard Arabs as the rest of the world traditionally regards Jews. They have had cause. There have been indiscriminate rockets and brutal terrorist attacks on the Arab side. There has been overpowering anti-Jewish bigotry on the Arab side… But there has been a tragic sense of superiority and destiny on the Israeli side as well… Netanyahu has made dreadful Jewish history: he is the man who made anti-Arab bigotry an overt factor in Israeli political life. This is beyond tragic. It is shameful and embarrassing."
It took courage to write with such honesty. It took a perceptive and reflective Jew to articulate what millions felt around the world. He will, by now, have felt the slings and arrows of outraged zealots.
A Muslim friend, a doctor, is sceptical of Klein's comments: "Don't be fooled. He totally supports Israel. A few nice words and you think he has suddenly seen the light? These are mind games to fool the world." On the same day a Jewish acquaintance expressed her disappointment: "Joe should know this is not the time to attack Israel when even the US is moving away from our vulnerable homeland." It isn't easy to be a principled and mindful Diasporic Jew. Accused of treachery by insiders and mistrusted by outsiders, they can't win.
Some still do censure the racist Israeli state, but carefully. Many don't speak out because criticism of Israel provokes defensive Zionist fury and bolsters diehard anti-Semites. Many of us Muslims are caught in the same bind: if we condemn Islamicist ideologues, defensive Muslims get furious and anti-Muslim hatred is boosted. In both cases keeping one's own counsel feels like collusion, and it is. In both cases, blameless people feel guilt by association and further guilt if they break ranks and are disloyal. (Tribal, communal, religious and national loyalties sustain most of the evils and injustices in the world today. Every schoolchild should be taught to be sceptical and autonomous.)
In pictures: Anti-Israel demonstrations

Show all 9
But back to Israel and British Jewry. A row is brewing here in the UK which encapsulates the points I have made. In mid-April, a conference is due to take place at Southampton University. The subject is International Law and the State of Israel: Legitimacy, Responsibility and Exceptionalism. Well, apparently, such scholarly deliberations are completely unacceptable to more than 5,000 agitators, to Eric Pickles who warns against far leftist "diatribes" against this favoured state, to the Jewish Board of Deputies, to Fareham MP Mark Hoban to Mark Lewis, partner at the law firm Seddons, who came to prominence in some of the phone-hacking trails.
Lewis has warned that if this conference goes ahead he will not award training contracts to any student from Southampton. (His firm has since stated that these are Lewis's personal views). Such shocking intimidation by a lawyer, such an attack on freedom of expression and academic discourse and no furore breaks out in our mainstream media.
Now get this. The conference organisers are Professor Oren Ben-Dor, an ex-Israeli and George Bisharat, a Palestinian American professor, both universally respected academicians. The university is holding firm and has the backing of academics from top universities, several of them of Jewish heritage. It is not the first nor will it be the last time when such disputes break out. I fear more of this will happen as public opinion shifts towards the Palestinians and their long struggle. Hamas is a wicked and dangerous force in the Middle East. But Israel is now more wicked and dangerous. Jewish thinkers and writers in the US, UK and Israel are now questioning the way the Holocaust has been cheapened and used to justify inhumane policies and actions. Read the book The Holocaust is Over: We Must Rise From Its Ashes, by Avraham Burg, once a pillar of the Israeli establishment. It is one of the bravest, most iconoclastic books ever written. Such nonconformists are savaged by extreme Zionists. And still they speak up.
Some of them, including actress Miriam Margolyes, emeritus Professor Moshe Machover and two dozen other big names, even rejected recent claims made by the Campaign Against Antisemitism (CAA) which led to Theresa May announcing hasty new measures. Here is an extract from their public letter: "The home secretary must know that the CAA was set up last summer not to fight antisemitism but to counter rising criticism of Israel's murderous assault on Gaza… Accusing critics of Israel and Zionism of antisemitism merely devalues the currency, while claiming the right for Jews to censor what others say about Israel is hardly the way to combat prejudice against them." The signatories accepted UK Jews were fearful, but asserted that it was far harder for Muslims. For this courageous stand, they were slammed and branded "self-loathing Jews".
Singer and music teacher Deborah Fink planned to sing a song for Bethlehem, divided and devastated by Israeli walls. She belongs to Just Peace UK, a largely Jewish group which strongly opposes Israel's illegal occupation. Word got out and she was deluged with sick emails, several saying Hitler had killed the wrong Jews. Then there was Mike Marqusee, activist and incomparable writer who, tragically, died of bone cancer earlier this year. His words were so truthful they hurt to read: "Since each Israeli atrocity is justified by the exigencies of Jewish survival, each calls forth a particular witness from anti-Zionist Jews, whose very existence contradicts the Zionist claim to speak for all Jews everywhere."
I wish more of us Muslims acknowledged Jewish men and women who, in spite of intolerable pressures, fight for Palestine, an ethical, just Israel and equality for all. I wish more Muslims were as fair-minded and honourable as these Jewish resistors.
Register for free to continue reading
Registration is a free and easy way to support our truly independent journalism
By registering, you will also enjoy limited access to Premium articles, exclusive newsletters, commenting, and virtual events with our leading journalists
Already have an account? sign in