The case of Brenda Leyland and the McCanns is a thoroughly modern tale of internet lawlessness
You can't accuse a TV reporter of 'hounding' someone who is guilty of trolling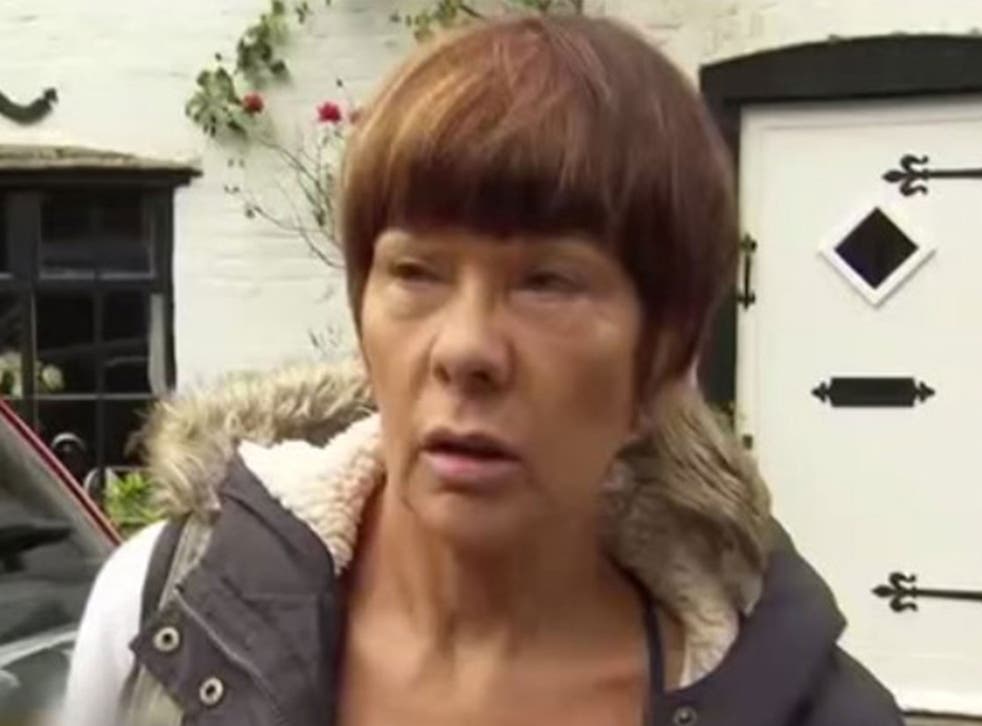 The circumstances around the death of Brenda Leyland, whose body was found in a Leicester hotel room this weekend, are all at once sad, complex, divisive and thoroughly modern.
Ms. Leyland, I cannot help but feel, is yet another victim of what I've termed "the internet wild west era" in which we're living. The rules of civility are yet to be established. We're naught but electronic guinea pigs. One man's "troll" is another man's prophet of truth. One woman's systematic campaign of abuse is another woman's brave battle to be heard.
Ms Leyland was doorstepped last week by Martin Brunt from Sky News over her alleged obsessive and relentless Twtter campaign to expose what she felt was "the truth" about Madeleine McCann's parents Gerry and Kate.
A Twitter account by the handle @sweepyface had tweeted over 4,300 times supporting its firm - albeit incorrect - view that the McCanns are implicated nefariously in their daughter's disappearance. The account's contempt and anger for the McCanns was multi-faceted, inexhaustible, and at times breathtakingly unpleasant.
Mr Brunt took pains in his report to say that @sweepyface was not the worst offender. This I believe, as over many years I've noticed the anti-McCann conspiracy theory lobby to be some of the most furious, combative and unsettling message-propellers one might come across.
The McCann conspiracy theory is the perfect tinderbox for internet trolls. It involves a child's disappearance, a possible paedophile bogeyman, a £2m fund with accusations of misuse, plus handily placed daft foreigners open to accusations of fecklessness and corruption. But more than this the McCann case appeals to firmly entrenched class war tensions that these evil middle class folk are able to pull strings or use their money or power to cover something up. I cannot remember blame and spite directed at Jamie Bulger's mother or Sarah Payne's grandparents alleging that it was flaws in their attention which had led to utter woe. In these cases, empathy and compassion were abundant.
Yet there is something about doctors eating patatas bravas within metres of sleeping children which drove Twitter accounts like @sweepyface to a bleak place. The @sweepyface account begged for attention endlessly - from like-minded people, from detractors, from journalists and from TV people. Matthew Wright received many tweets, Matin Brunt also – and with this in mind Brunt approached Ms Leyland to allot her just this - attention.
But, as I say, we're in the wild west. While @sweepyface was desperate for exposure, Ms Leyland did not welcome it at all. While @sweepyface may have been in her element flinging around accusations, gossip and provoking ill-will, the real life Ms. Leyland met Mr Brunt's request for a comment with a firm No and an attempt to disappear into her car.
Mr. Brunt is now being accused by some sections of "hounding" Ms. Leyland to her death. This seems extreme. Reporters have been doorstepping people and requesting answers on British television for the past 50 years. Are we now saying that in this new internet age, any person who draws attention to themselves vehemently but anonymously online is out of bounds for reporters?
Are we saying that we must accept that internet users working anonymously to spread misery are most probably mentally delicate and fuelled on their own shortcomings, so let's leave be? Should a person's privacy be respected even if their modus operandi is disrespecting privacy? The only certainty this incident has underlined is we have no strong idea how to tackle harmful internet unpleasantness, aside from "ignore".
There should be more help, support, understanding and escape routes offered to people living angrily behind keyboards. Their numbers are growing. In our ever web-dependent, fresh-air lacking, screen-chained world, we're all more powerful, more superhuman behind our laptops in bed at midnight than we ever could be in real life.
And being an internet idiot, even just momentarily, is in all our sights. When we're safely miles away from our target, we feel righteous, war-like, invincible and remorseless over our ability to wound. Ms. Leyland's meeting with Mr Brunt was a reminder that when human beings propel anger electronically, the last thing they want is to be greeted with is a human face.
Register for free to continue reading
Registration is a free and easy way to support our truly independent journalism
By registering, you will also enjoy limited access to Premium articles, exclusive newsletters, commenting, and virtual events with our leading journalists
Already have an account? sign in
Join our new commenting forum
Join thought-provoking conversations, follow other Independent readers and see their replies