The case of Lindsay Sandiford in Bali: Why are drug mules are sentenced as if they were drug barons?
Around the world people face execution or their lives in prison because they were tricked into becoming a drugs mule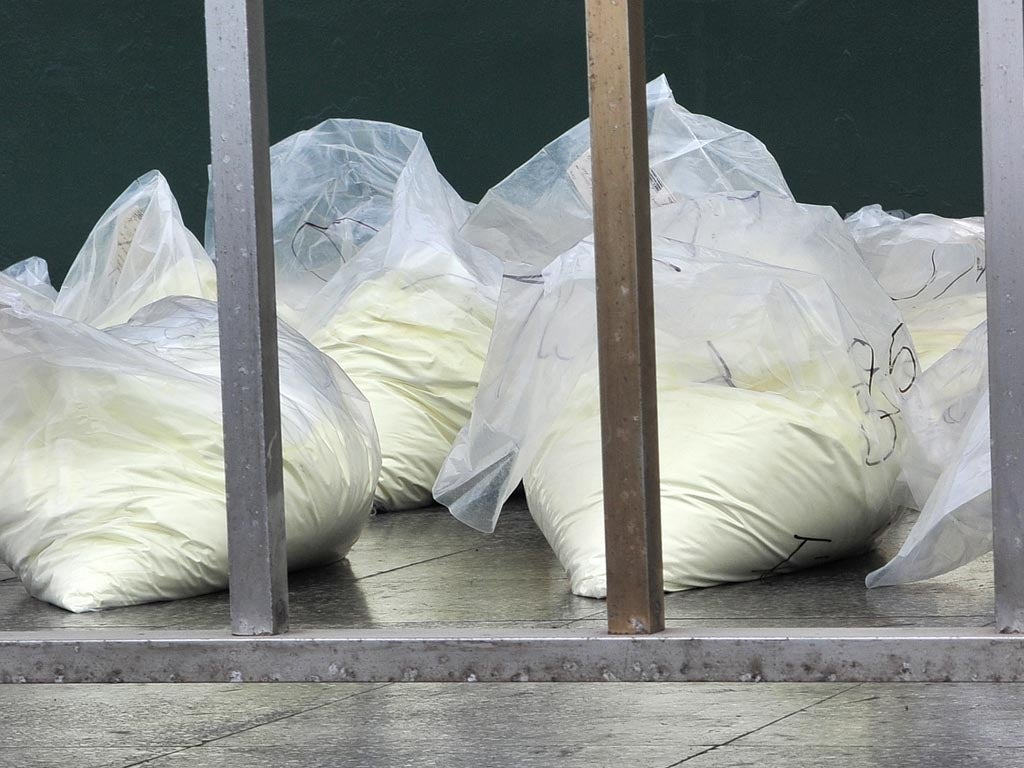 Lindsay Sandiford, originally from Redcar, north Yorkshire heard that the prosecutor will not seek the death penalty in Denpasar, in December.
In May 2012, she was arrested entering Bali from Thailand with 4.7 kilos of cocaine concealed in her luggage. I am an expert on women in the international cocaine trade and I collaborated with the anti-death penalty charity Reprieve to give expert testimony to Denpasar District Court in Lindsay's case. The evidence clearly suggests that Lindsay was coerced and I explained this to the court in my report.
For Lindsay, and her friends and family, it is a relief to know that the prosecutor is not asking for her to executed. They will now have to wait to see what sentence the judges hand down at the next hearing. The prosecutor is seeking a sentence of 15 years. This is less than the twenty-year sentence given to many mules in Indonesia, but still double the average sentence for importing a class A drug in England and Wales. However, Lindsay is 56 years old and 15 years means that she would likely spend most of the rest of her life in prison.
Around the world women (and men) like Lindsay face execution or expect to spend the rest of their lives in prison. What does this say about our criminal justice response to drug mules?
Mules play a minor role: they carry drugs (normally cocaine or heroin) belonging to someone else and usually have no idea where the drugs came from or where they are heading for.
Most readers will be fairly familiar with the phenomenon of drug mules, yet neither the United Nations nor sentencers in England and Wales formally recognised mules until very recently. Although there is growing recognition that many of those arrested at borders are mules, most nations do not recognise them at sentencing.
As a result, drug mules are sentenced as if they were drug barons (usually receiving long sentences or death in some jurisdictions); punishments on a par with the most serious violent offences. Worldwide, 32 nation-states punish drug trafficking with the death penalty, according to Harm Reduction International. In Indonesia, where Lindsay Sandiford is currently held there are approximately a hundred people on death row, half of whom are drug offenders. Given that drug mules play only a minor role, the death penalty is grossly disproportionate.
The problem is that it is rarely possible for those accused of trafficking to prove that they were acting as a mule. Perhaps due to international pressure to appear to be fighting the war on drugs, courts worldwide generally work from the presumption that people arrested with drugs at borders are 'king pins', rather than merely mules. This is a bit like assuming that the woman standing on the street corner is in fact the brothel owner: it's both illogical and unlikely. Yet, this kind of assumption means that mules are sentenced as if they were king pins.
To further complicate things, many drug mules have become involved through threat and coercion. It is sadly the case that in some instances (including Lindsay's), traffickers pressure women and men into acting as a drug mule. Often debts are used to coerce traffickers. Sometimes violent threats are made, as is the case with Lindsay.
Proving these in court is notoriously difficult since courts usually demand concrete evidence. The trouble here is that those who recruit drug mules are aware of this and ensure there is little evidence that a threat took place. Such threats are rarely made with witnesses present, or on paper. As mules go through the process of receiving passports, tickets, travelling and receiving drugs they are systematically misinformed about where and when they will be travelling, what kind of drugs they will be carrying and are often carrying far larger quantities than agreed.
Drug mules are often recruited by intermediaries who may use fake names and disappear as soon as their job is done. I know all of this because I have interviewed professional drug traffickers: they are preoccupied by two things – making sure they don't get arrested, and making sure mules cannot abscond with the drugs. Misinformation and confusion are key tactics. The result is that mules are kept in the dark and have little information to prove their low level of involvement.
But why should it be up to mules to prove their involvement is at a low level only? Little effort is ever made to try to substantiate mules' claims of coercion. In my research I encountered a young woman who, like Lindsay, agreed to undertake a 'sting' operation to catch the people who had employed her as a mule. The police tape-recorded her call home in which her 'contact' threatened her son's life. When it came to court, the police failed to testify in her favour and the transcript of the phone call did not include the threats made against her. Similarly, little effort appears to have been made by police in England to gather evidence that would support Sandiford's claims of threat and coercion.
Given the difficulties of dealing with drug mules under existing laws, the decision taken by the prosecutor not to request the death penalty is the right one. Let me be clear, this is not about being 'soft' on crime, but about ensuring that justice is done in a proportionate way. One way to do this is to assume that someone who is arrested with drugs is a mule unless there is evidence to suggest otherwise. This is not a lot to ask, given the huge stakes at play.
Join our commenting forum
Join thought-provoking conversations, follow other Independent readers and see their replies