The confinement of four Saudi princesses is a reminder that the Gulf states are evil empires, especially if you are a woman
In the country where Islam's most precious shrine is located, there is no equality, no dignity, no basic humanity extended to daughters, sisters, or mothers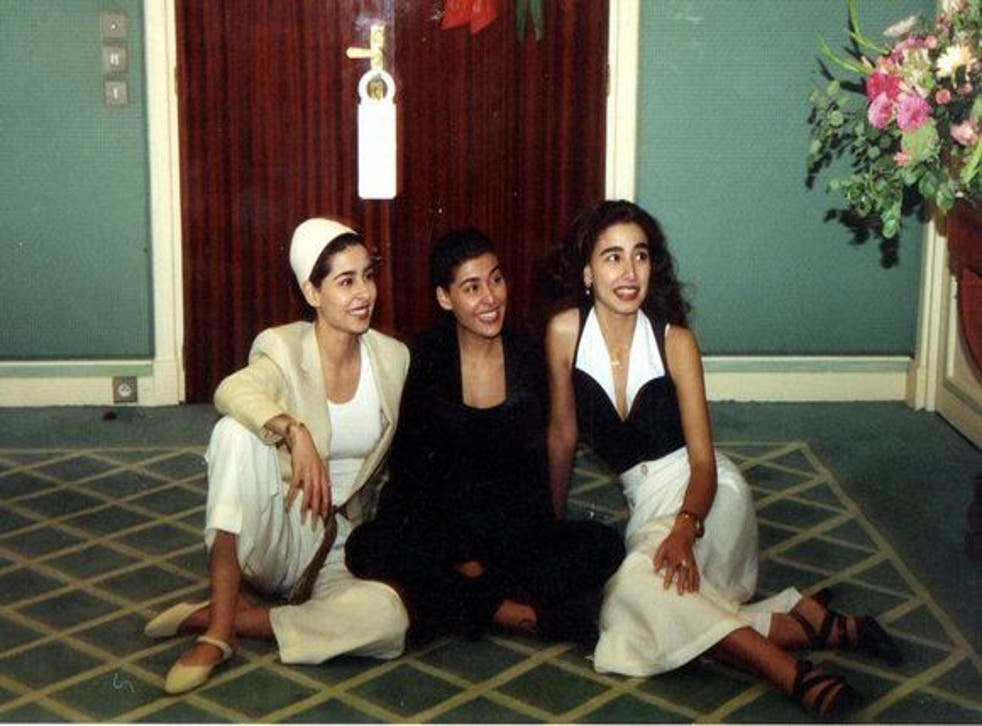 A story appeared this weekend which has really shaken me up. It was about four Arab princesses – Sahar, 42, Jawaher, 38, Maha, 41, and Hala, 39 – daughters of the ailing King Abdullah of Saudi Arabia, who have, allegedly, been held under palace arrest, for 13 years. He has given his sons control over the captives. They are allowed no visitors or staff. Two are held in one gilded, echoing cage, the other two in another. Their mother Alanoud Alfayez, 57, lives in London and has been trying all these years to free her daughters who are unmarried, childless and fading away. Hala has serious mental problems. Two of the sisters contacted the British-Lebanese Sunday Times writer, Hala Jaber, via email and she wrote about their cruel incarceration. Jaber is an inspiring award-winning investigative journalist. I am in awe of her, more so now than ever before.
She did what I should have. She proved herself a worthy, honourable journalist; I failed. About eight years ago (I think) I was contacted by Alanoud Alfayez. I invited her to my home and she arrived with a big bunch of flowers. She was in her forties and incredibly beautiful. Her perfume overpowered the scent of the pink lilies she'd brought. She told me about her life, a fairy tale. She was from a well-connected Jordanian family and they had arranged for her to marry Abdullah when she was only 15. He was then a top chap in the army, much older, handsome and urbane. He won her heart and she became his second wife. In time he became the ruler. Afterwards he took several other wives and fathered over 30 children. She had her daughters, one after another. She must have been pregnant for most of those years.
The girls were beautiful, loved and spoilt by their father. Unusually, he allowed them to travel, to go on skiing trips and filled their lives with money and things. They went to college, developed ambitions and discovered talents. And then, suddenly, their mum was set adrift – her husband decided to divorce her and did, just by telling her, the way they can in Islam. She went to Jordan with her children. Abdullah wooed her back, didn't keep his promises and he divorced her again, but kept the daughters. She fled to London in 2002. When we talked, I felt she still loved him.
He is punishing her for going away, by slowly letting his daughters lose their heads and hopes. I listened and witnessed her distress. Then I gave her contact details for Anthony Lester, QC, now a peer. Perhaps he could give her legal advice, I said, and maybe find a way of helping to release her daughters. I thought she had got what she prayed for because she never contacted me again. Now all these years have gone by. I think perhaps I thought someone who was so wealthy and privileged would find a way. I want to apologise to this mother for the careless assumptions I made.
Saudi Arabia is an evil empire, as are other Gulf States. In these nations the oppression of women is institutionalised and embedded. A Human Rights Watch report states unambiguously that Saudi rulers have failed to protect nine million females and nine million foreign workers. Although there is now the first ever female editor of a newspaper, Samayya Jabari, Saudi Arabia is a hellhole, its rules and rulers – best mates with our politicians – monsters.
When Muslims go on pilgrimage to Mecca, men and women perform the rituals together, dressed the same. They are all the same and equal in the sight of God.
But in the country where Islam's most precious shrine is located, there is no equality, no dignity, no basic humanity extended to daughters, sisters, mothers and grandmothers. Saudi feminists say their mothers and grandmothers could travel without permission. Now they can't. Last July a car chased by the religious police crashed. The driver was killed. His wife needed her hand amputated but doctors couldn't operate because no male relatives had authorised the procedure.
When I taught English as a foreign language, a student, another princess, killed herself in London because she didn't want to go back home. She turned on the gold taps in her bath and got in after taking an overdose. She left me a gold pendant with the name of Allah, which a servant smuggled to me. He told me, "She will have a happy life in paradise. Not easy to be a princess in my country."
Economic and resource dependency have made our politicians cowardly. They say nothing about these violations or the Saudi takeover of Islam in Britain. Please, let some of them speak up for these four sisters before they too float off to paradise.
You wouldn't steal a film, but you might exploit a pirate
Barkhad Abdi, the Somali-American Bafta winner and Oscar nominee, must feel he is in the middle of a fantastical dream. He, who used to work as a chauffeur and sell mobile phones, got to play the head pirate in Captain Phillips, based on a true story of an American ship which was captured by Somali buccaneers. Piracy is back with a vengeance and vessels with Western flags now face the same perils they did in the Age of Exploration. Tom Hanks, playing the captain, got top billing, but Abdi was the real star.
Not star enough though, this dusky man from nowhere who clearly needs nothing more than a big break and pat on his head. According to New Yorker journalist Dana Goodyear Abdi was paid $60,000, the minimum Hollywood wage for his role, and is now nearly broke. The film makers don't even pay decently for publicity events, though, Columbia did, generously, get him clothes (on loan) for the big award ceremonies. He should have spoken up when getting the prizes. But then he would have been blackballed. Good parts for men who look like him don't come up often so they must be grateful for what they get.
Slumdog Millionaire was accused of exploiting Indian performers – most of them children. Both films have made millions, profits picked up by top guys and shareholders. I wonder if Abdi ever thinks piracy would have been a better career choice?
Register for free to continue reading
Registration is a free and easy way to support our truly independent journalism
By registering, you will also enjoy limited access to Premium articles, exclusive newsletters, commenting, and virtual events with our leading journalists
Already have an account? sign in
Join our new commenting forum
Join thought-provoking conversations, follow other Independent readers and see their replies