The Costa Book Award is hers, but let's be frank: Hilary Mantel peddles snobbish period soap operas
These books are heavy on history but light on emotional substance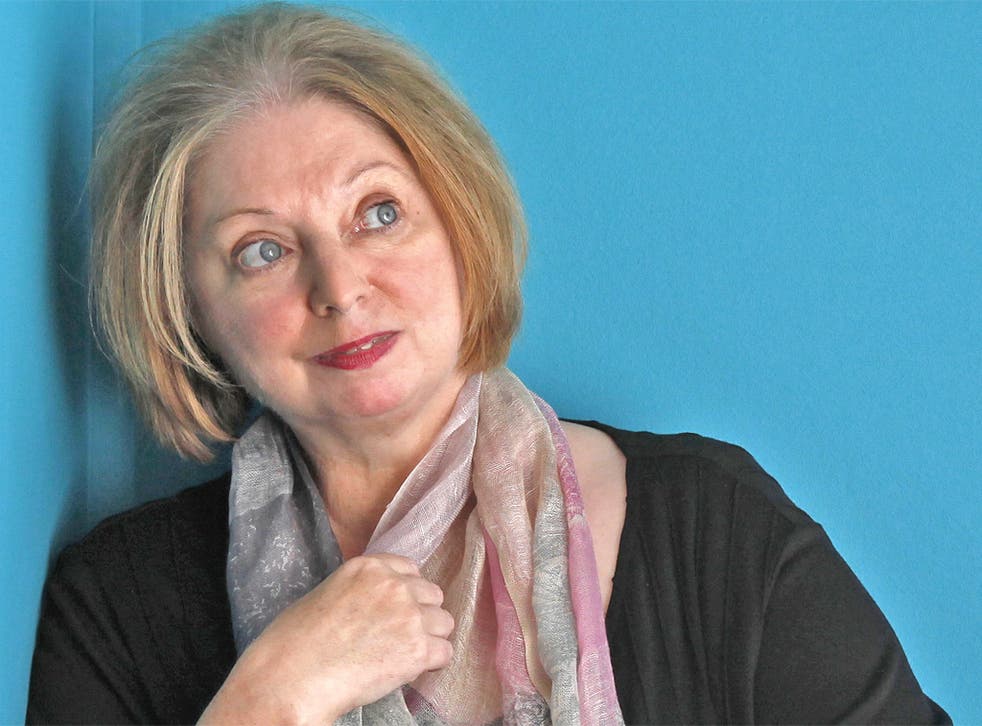 Tudor England is a sure-fire winner in fiction terms. It's just produced an unprecedented triple prize-winner in the shape of Hilary Mantel, who bagged the Costa Book Award two days ago after winning the Man Booker twice for her novels about Henry VIII's chief minister, Thomas Cromwell. I'm sure Mantel's publishers have high hopes for the third volume in the trilogy, which will cover Cromwell's role in the king's short-lived marriage to Anne of Cleves and his subsequent execution.
Let me be frank about this: I find the success of these books totally perplexing. Mantel is the author of several good novels, including Fludd and Eight Months on Ghazzah Street, but she isn't obviously the best writer working in the UK today. Is she so much more accomplished than Ian McEwan, who's won the Booker only once? Or Zadie Smith, who's been shortlisted but never actually won? It isn't even as if the Cromwell novels are Mantel's best work; she's always had a taste for soap opera, which led her to write an interminable early novel about the French Revolution, and the faults of that book are all too evident in what will soon be her Cromwell trilogy.
Costume
Wolf Hall and Bring Up the Bodies are once again soap opera in period costume, piling up events with such speed that the overall effect is emotionally blunting. They're like plotlines in The Archers, where one drama grips everyone until something just as compelling pops up to take its place, whether it's Nigel's fall from the roof or Henry VIII's divorce from Catherine of Aragon (Katherine in Mantel's spelling). The disgrace of Cardinal Wolsey, Henry's repudiation of Catherine, his break with Rome, his hasty marriage to Anne Boleyn; all of these canter past like the latest episode in a long-running drama series, beautifully costumed and with as little emotional impact.
Bring Up the Bodies centres on a hugely dramatic event in English history, the judicial murder of Boleyn, whose head is severed by a French executioner after she fails to give Henry a male heir. But it's seen through the eyes of Cromwell, who views every occasion with a calculus of self-interest: "If she could have brought Katherine to this same place, she would have. If her sway had continued, the child Mary might have stood here; and he himself of course, pulling off his coat and waiting for the coarse English axe."
This is the oldest trick in the book, so to speak, playing on the reader's knowledge of Cromwell's eventual fate; I like to think of it as fiction's Titanic moment, when a proud mother bursts into her family's humble home with the news that Our Billy has got himself a job on this famous new ship. Such clunky devices deflect attention from the genuine horrors of Henry's reign, which has parallels with 20th-century dictatorships, including the use of torture and networks of informers. If it seems unfair to view the early 16th century through this prism, it has to be said that that's exactly what Mantel does, combining period slang with some snappy and very modern-sounding dialogue.
And while her fascination with Cromwell has been widely remarked, it's also the novels' greatest weakness. In C J Sansom's superior Tudor crime novels, Cromwell is a distant, scary figure, occupying a key role in the apparatus of Henry's totalitarian state. But then Sansom is a political writer – he's also written a vivid novel set in Franco's Spain – and he displays a much more sophisticated grasp of power. Mantel's Cromwell is wry and self-exculpatory, able to justify anything by recalling his early life in a rough area of south London. He's a widower, ever conscious of the death of his wife and daughters from fever, and determined, like the founder of any dynasty, to further the career of his surviving son.
Instant expert
He's also a crashing snob, unable to resist an opportunity to get one over his aristocratic enemies. And while it isn't unusual in autocratic states to find sentimentality filling the gap vacated by healthy emotions, Mantel creates an enormous problem by placing the amoral – to put it politely – Cromwell at the heart of the novels. Throughout both books, the reader is asked to put judgement aside and like the unlikable, with queasy results as one historical figure after another is ruined or mounts the scaffold.
It's already been remarked that the success of Mantel's novels says a great deal about the current state of publishing. The books are safe, unchallenging and flatter the reader, who starts to feel like an instant expert on Tudor history. They feed into the "great men" theory of history, empty of politics or analysis, and the arrival of new plot lines is weirdly comforting (Catherine of Aragon is dead? She's so history!). But there's also the wider cultural context: in a climate where every Olympic gold medallist has to have an honour as well, why should novelists be the exception? The public loves prize-winners, and two Man Bookers and a Costa are perfect symbols of a culture of excess.
Register for free to continue reading
Registration is a free and easy way to support our truly independent journalism
By registering, you will also enjoy limited access to Premium articles, exclusive newsletters, commenting, and virtual events with our leading journalists
Already have an account? sign in
Join our new commenting forum
Join thought-provoking conversations, follow other Independent readers and see their replies