The deafening silence on the Government's industrial strategy is ominous
The Conservative Government has had its honeymoon. Now there is no excuse for lack of clarity over such an important issue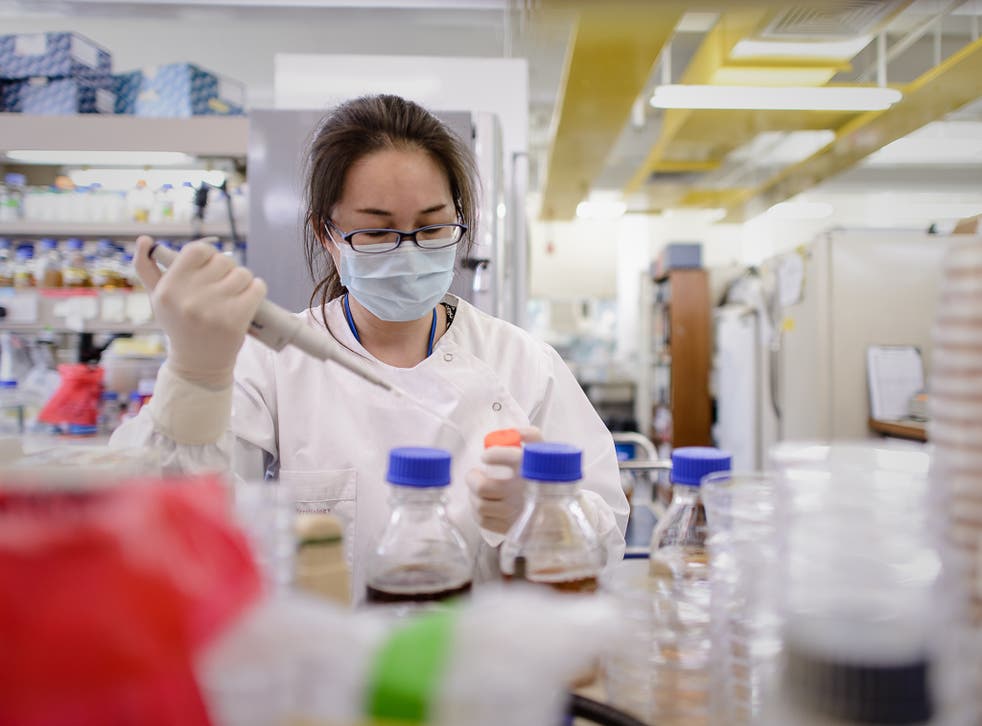 Scroll back 10 years. Just like today. A recently re-elected, self-confident, government basking in business approval and a reputation for economic competence. High levels of consumer confidence. Robust growth. Low unemployment and low inflation. A strong pound. Then came the 2008-09 global financial crash exposing serious structural weaknesses in the economy, decades long in the making.
In spite of claims by George Osborne to be fixing the roof whilst the sun is shining, these weaknesses persist 5 years after he ascended to the Chancellorship. Weak export growth and a large trading deficit. Relatively weak productivity, business investment and R&D. A manufacturing sector with patches of excellence but, mostly, struggling to compete. Consumer confidence sustained on the back of a destabilising housing boom. Serious skills shortages, met by migrant labour. Most of these weaknesses are, and were, long standing, some apparent for decades. They remind us of the fragility of the recovery and the certainty that, unless they are addressed, bust will follow boom as night follows day.
It was Michael Heseltine who recognised in government that many of these problems could not just be left to fester and to the self-correcting magic of markets. He believed that government had an active role, taking a long term view, working alongside business, to promote investment, innovation, training, overseas competitiveness and regional balance. Peter Mandelson, in the later years of Labour government adopted the same approach.
One of the positive legacies of the Coalition government was the establishment of an 'industrial strategy' with the same objectives. It was successful in attracting a lot of support from business in general and in key sectors like automotive, aerospace, bio-tech, creative industries, energy and railway supply chains and construction. In vehicles and aerospace, especially, a large amount of private sector and government money was committed to R&D. The approach was flexible, accommodating and welcoming of disruptive technologies and the emergence of new industries. Before the election, the Conservatives, Labour, Lib Dems (and the SNP) subscribed to the industrial strategy.
There has been a deafening silence since. We are now past the first 100 days: the government's honeymoon. There is no excuse for lack of clarity over a key area of government policy. There may be an innocent explanation: a wish by the Conservative government to rebrand the industrial strategy as part of its 'Long Term Economic Plan', while work quietly proceeds in the background. A more worrying possibility is that the ideologues in government have got their teeth into it believing, against all previous experience, that market failures will correct themselves and that the UK economy will achieve balanced, sustained, recovery thanks to resurgent banking and app start-ups in Shoreditch.
Another danger is that, with BIS being an unprotected department, Government industrial policy is taken hostage by the Treasury, as part of the Spending Review. The Treasury has a long history of undermining or abandoning productive, long term, government interventions.
There are several strands of the industrial strategy which are vital to create the balanced recovery the government says it wants. The first is training especially through high quality, degree level, apprenticeships in areas like advanced manufacturing and coding and for engineering and construction skills at all levels. There has been a welcome expansion of apprenticeships in recent years and the industrial strategy has galvanised some sectors like creative industries. There was cross party support in the election for a lot more. The issues are who pays and what is the incentive for companies to do more. We welcome the government's mandatory levy to pay for more apprenticeships but the levy is supposedly for big companies only, most of whom already do apprenticeship training. What will be done to encourage the 90% of companies, almost all small, who under-invest in training? And what will be the future of further rducation colleges as a vehicle for technician level training under a government which appears not to value them.
A second key area is innovation. Britain does well at basic science (though we are living off past glories and government support is falling in real terms despite 'ring-fencing'). We are however far down the class in innovation (the D in R&D). R&D tax credits are welcome and popular with business but are financially wasteful – because of 'deadweight' – relative to direct interventions via Innovate UK, notably our growing network of Catapult Centres, loosely based on the German Frauenhofer. The programme attracted private capital and international interest and is having a significant impact in advanced manufacturing ,space applications and cell therapy among others. This is precisely the kind of programme which is at risk from a salami-slicing or 'last in first out' approach to public spending.
2008 Financial Market Crash

Show all 6
A third is business finance. Seven years after the banking crisis net lending flows to small and medium sized companies are still negative. In our damaged, distorted, system of credit, it is much easier for a home buyer to raise a mortgage to buy a house than for a builder to raise a loan to build it or for a company to export. The banking crisis made much worse a specific, long standing, problem whereby growing – especially medium sized – companies find it difficult to raise long term equity or loan capital in the UK. Some good, recent, initiatives have sought to address deficiencies in business finance. The government's Business Bank should have been launched sooner and on a bigger scale but has been doing invaluable work alongside the private – bank-funded - Business Growth Fund. The Green Investment Bank is also a success. Both have attracted risk averse private investment which would otherwise not have been made. The same is true of the Regional Growth Fund, especially in manufacturing and in the relatively underperforming English regions, as in the North. A key test of the seriousness of the government will be how creatively and positively they build on these initiatives.
Lastly, there is the elusive but crucially important element of 'long termism'. UK equity markets are notoriously short term which puts at an immense disadvantage those of our industries which require long term capital – to develop the next generation of aeroplanes or new low carbon technologies. That is why so many of the industries demanding a long term perspective are foreign owned and why the owners of so many of our new, hopeful, technology companies sell out. Professor John Kay wrote an excellent report for the last government on the role of financial intermediaries in long termism and some useful action has followed: reforming the takeover code, abolishing compulsory quarterly reporting, clarifying the legal obligations of directors (Sir George Cox wrote a parallel report for the Labour Party). Long term thinking is in the DNA of the industrial strategy.
We are not rushing to judgement on this government though the silence is ominous. There is a need and an opportunity to address some of the deep rooted weaknesses of the UK economy. The industrial strategy provides a ready-made platform to do so. We shall see whether a long term commitment to the national interest takes precedence over short term expediency and ideological prejudice.
Chuka Umunna is shadow Business Secretary and Labour MP for Streatham; Vince Cable was Business Secretary from 2010 to 2015 and Liberal Democrat MP for Twickenham from 1997 to 2015
Register for free to continue reading
Registration is a free and easy way to support our truly independent journalism
By registering, you will also enjoy limited access to Premium articles, exclusive newsletters, commenting, and virtual events with our leading journalists
Already have an account? sign in
Register for free to continue reading
Registration is a free and easy way to support our truly independent journalism
By registering, you will also enjoy limited access to Premium articles, exclusive newsletters, commenting, and virtual events with our leading journalists
Already have an account? sign in
Join our new commenting forum
Join thought-provoking conversations, follow other Independent readers and see their replies