The Ebola outbreak has produced some real heroes – but Western governments are not among them
The UK's claim to be taking a lead in tackling the crisis does not bear scrutiny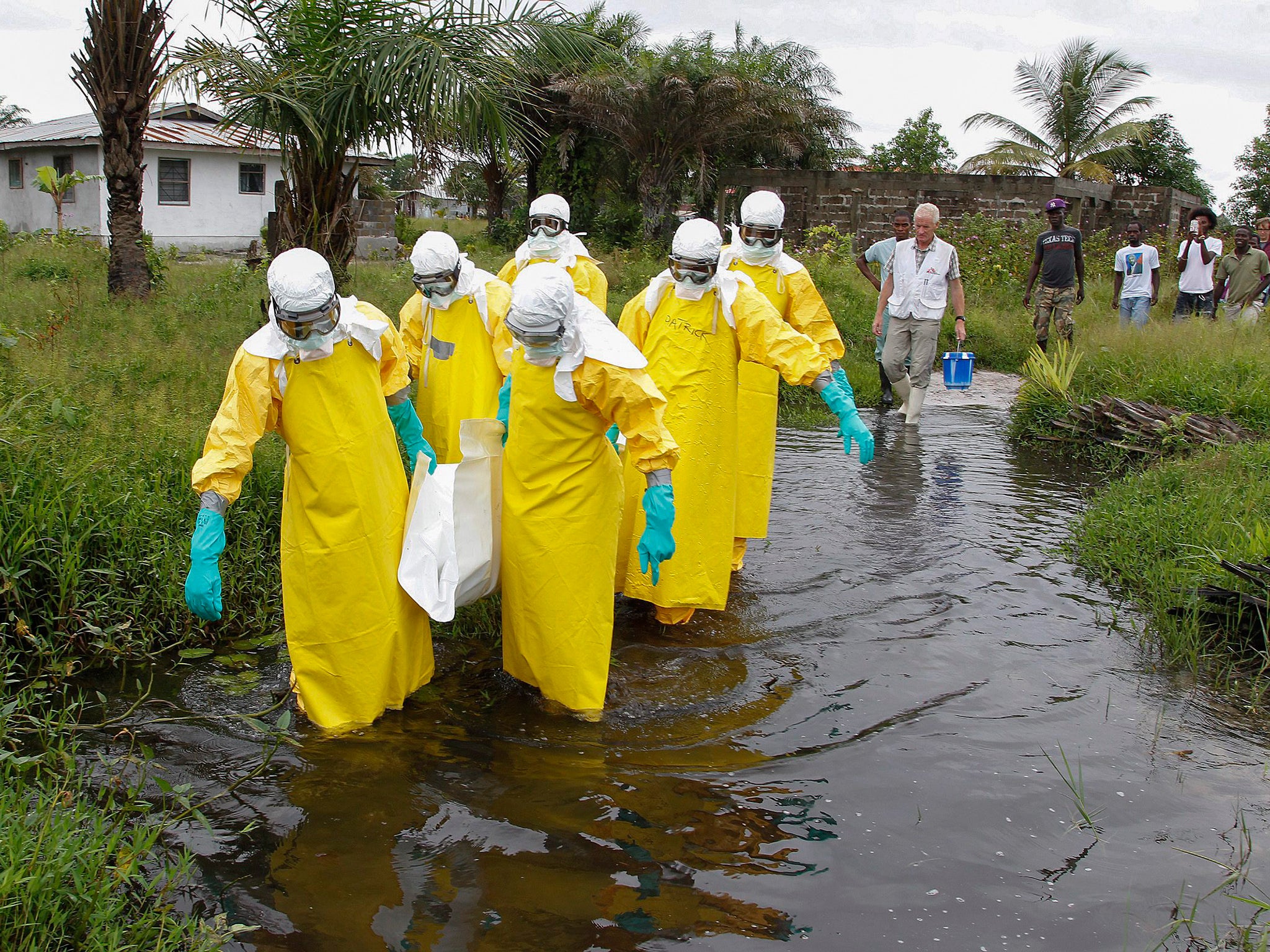 I relaxed again this weekend. It was 21 days since I returned from Liberia to report on the human tragedy of the Ebola epidemic, so the incubation period was over; no longer would I wake up wondering if that slight sore throat might be the start of something far worse. But the legacy of witnessing so many people and their nation fighting for survival will linger much longer.
I met many heroes fighting to contain the virus, which has already claimed more victims than all previous outbreaks combined. The official death toll has topped 4,500, although true levels are thought to be three times higher. The number of cases doubles every three weeks in Liberia; even as the world finally wakes up to the scale of this crisis, experts do not expect to start containing the outbreak until early next year at best.
The heroes included local medics and body collection teams, ignoring high death rates and stigma in communities to save their nation, and those such as doctors from Uganda who had combated Ebola at home and rushed to help. Then there are the volunteers with Médecins Sans Frontières – a charity that has played such a critical role, underlining again its unique credentials in a sector crammed with charlatans.
What a contrast to all the global agencies and governments who have suddenly pressed the panic buttons and started pontificating with such certainty after the disease dribbled into Spain and the United States. Yet the abject failure of all those highly-paid officials, the international organisations and even the bulk of the over-blown aid industry to heed obvious warning signs means there will be thousands of needless deaths and it will cost billions more to contain this horrific outbreak.
Little wonder MSF is so angered by the shameful inadequacy of response. Even now, seven months after the outbreak was confirmed and seven weeks after the despairing group begged for military support for the first time in its history, little has changed on the ground. This single charity is still running 650 of the 1,000 treatment beds available in Guinea, Liberia and Sierra Leone. "Lots of people are turning up to look at how to help rather than actually deploying," said one source.
In pictures: Ebola virus
Show all 62
The most egregious failure is that of the World Health Organisation, the United Nations body meant to show leadership on such matters. It seems incredible that when MSF first warned Ebola was getting out of control in April, it was rebuked on social media by a WHO spokesman. Two months later the spread and scale of the epidemic was obvious to experts – yet it took two more months for this inept organisation to finally concede there was an international health emergency. It blames local officials – yet even last week its boss spent the week discussing tobacco taxes in Russia rather than tackling the crisis.
Heads should roll for such failures. But do not hold your breath, given how the arrogant UN still refuses to apologise for cholera spreading to Haiti after the 2010 earthquake, which has so far killed 9,000 people. Now its officials are berating countries for ignoring what has become a global security threat, although this is partly a consequence of their own fatally slow response that delayed more rapid deployment of resources.
The British Government, finally spurred into action by Barack Obama, keeps claiming leadership of the international response – to the growing fury of those on the ground. But Britain is still building its first treatment unit and although many NHS staff have volunteered, none are yet in place.
Compare this with Cuba, a nation with just one-sixth of our population, which has 165 health professionals in Sierra Leone; it is their doctors who will staff this first British-built clinic. Downing Street insisted for political reasons on airport screening, which medical advisers say is pointless compared with stopping the disease at source. British troops have begun arriving on the ground, where they will help build treatment centres supporting 700 beds by December. This is welcome but belated. To put it in proportion, it is anticipated that such is the exponential growth of this disease, there may be 10,000 cases a week across the region by then.
And where have been all those other well-funded aid bodies? I gather Whitehall officials had to put heavy pressure on some charities, reminding them how much cash they get from the state. It was noticeable in Liberia that only one US charity was running clinics alongside MSF – and it had to rely on doctors from the developing world. UK agencies admit that technical experts have been reluctant to volunteer, unlike in previous disasters.
Three months ago MSF issued a provocative report accusing rival aid groups of pulling back from emergency work in favour of fashionable concepts such as conflict resolution, capacity-building and governance. The Ebola crisis seems to underline the truth of their attack - along with providing more painful evidence of the failure of vast sums of aid to create robust public services and uncorrupt governments.
For all the hysteria, we must be thankful the world has begun to understand the epic scale of this outbreak and the need for concerted global action. But when finally contained, we must not ignore profound questions raised by an epidemic that is tragic on so many levels.
Join our commenting forum
Join thought-provoking conversations, follow other Independent readers and see their replies