The evidence of chemical attack seems compelling – but remember - there's a propaganda war on
The evidence so far for the use of chemical weapons by the Syrian army is second-hand and comes from a biased source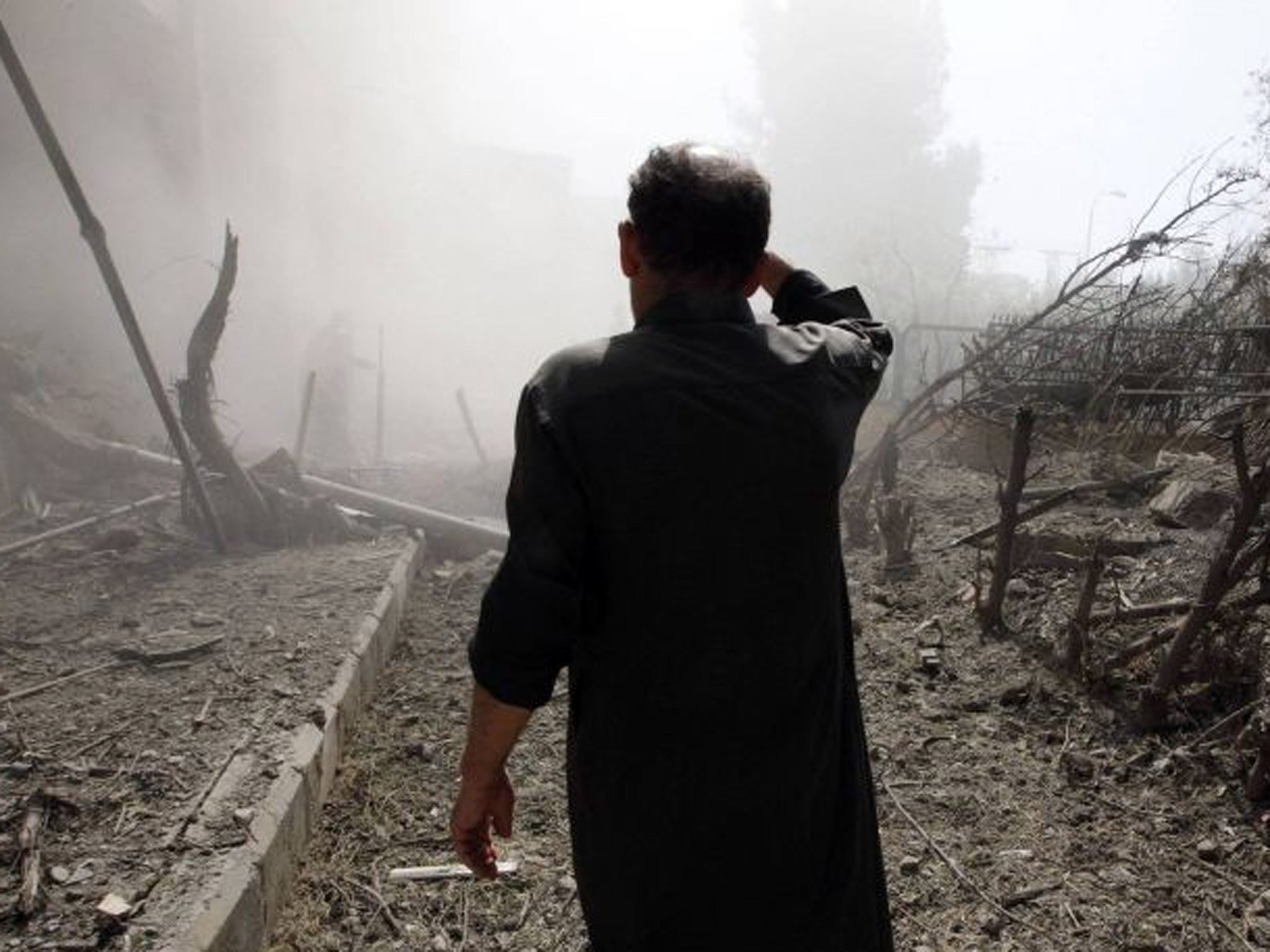 Pictures showing that the Syrian army used chemical weapons against rebel-held Eastern Ghouta just east of Damascus are graphic and moving. But they are likely to be viewed sceptically because the claims so much resemble those made about Saddam Hussein's possession of weapons of mass destruction (WMDs) before the US and British invasion of Iraq in 2003. Nevertheless, the present claim differs from previous ones in the number of dead, variously put at between 213 and 1,360 and the quantity of YouTube evidence of the dead and dying supported by interviews with local activists.
Like the Iraqi opposition to Saddam, who provided most of the evidence of WMDs, the Syrian opposition has every incentive to show the Syrian government deploying chemical weapons in order to trigger foreign intervention. Although the US has gone cold on armed involvement in Syria, President Obama did say a year ago that President Bashar al-Assad's use of such weapons was "a red line". The implication is that the US would respond militarily, though just how has never been spelt out.
But the obvious fact that for the Syrian government to use chemical weapons would be much against their own interests does not prove it did not happen. Governments and armies do stupid things. But it is difficult to imagine any compelling reason why they should do so since they have plenty of other means of killing people in Eastern Ghouta, such as heavy artillery or small arms, which they regularly use. Every day, Damascus resounds to the sound of outgoing artillery fire aimed at rebel strongholds.
The problem is that the evidence so far for the use of chemical weapons by the Syrian army is second-hand and comes from a biased source. This is a good reason to have a 20-strong team of UN experts in Damascus to investigate in three cases if either the government or the opposition has been using poison gas. Could they go to Eastern Ghouta and investigate the opposition claim immediately? This is not very likely given the limited nature of their mandate and the necessity to cross between government and rebel-held territory.
In June, the US said it has conclusive evidence for the use of chemical weapons by the Syrian government and would therefore give aid to the rebels. The US action was most likely precipitated by the government's loss of the town of al-Qusayr and a fear that the Damascus government might be starting to dominate the battlefield. Chemical-weapons experts expected the US to go out of its way to prove its conclusions were correct by being open about the origin of tested materials and the means by which they reached laboratories in the US. They also wanted details of the laboratory testing but little of this was produced.
International media organisations do their best to verify YouTube footage, but they do not have reporters who are eyewitnesses to chemical-weapons attacks. Scepticism about film produced by opposition activists has increased in the past two years but frequently it is the only evidence available. The difficulty is, can it be concocted or edited to prove a point? The propaganda war fought through YouTube is an important front in the Syrian civil war. How sure is one that a film of a Syrian soldier being decapitated by al-Qa'ida-linked fighters has not been staged by Syrian security? Opposition groups use film against each other. Film purporting to show that 400 Kurds had been massacred by the rebels appears to have been manufactured by a Kurdish party using film of similar atrocities in Syria and Iraq.
Outraged denunciations and demands for an investigation by the US and Britain are unlikely to cut much ice because of memories of similar statements about WMDs in Iraq. At this stage of the war in Syria it is also unlikely that the stalemate will be broken by foreign intervention.
Join our commenting forum
Join thought-provoking conversations, follow other Independent readers and see their replies