The Girl Guides have nothing to do with religion and they never have done
Anyone feeling nostalgic for the old wording of the Girl Guides' oath should remember the real joy of guiding is in meeting new friends and learning new skills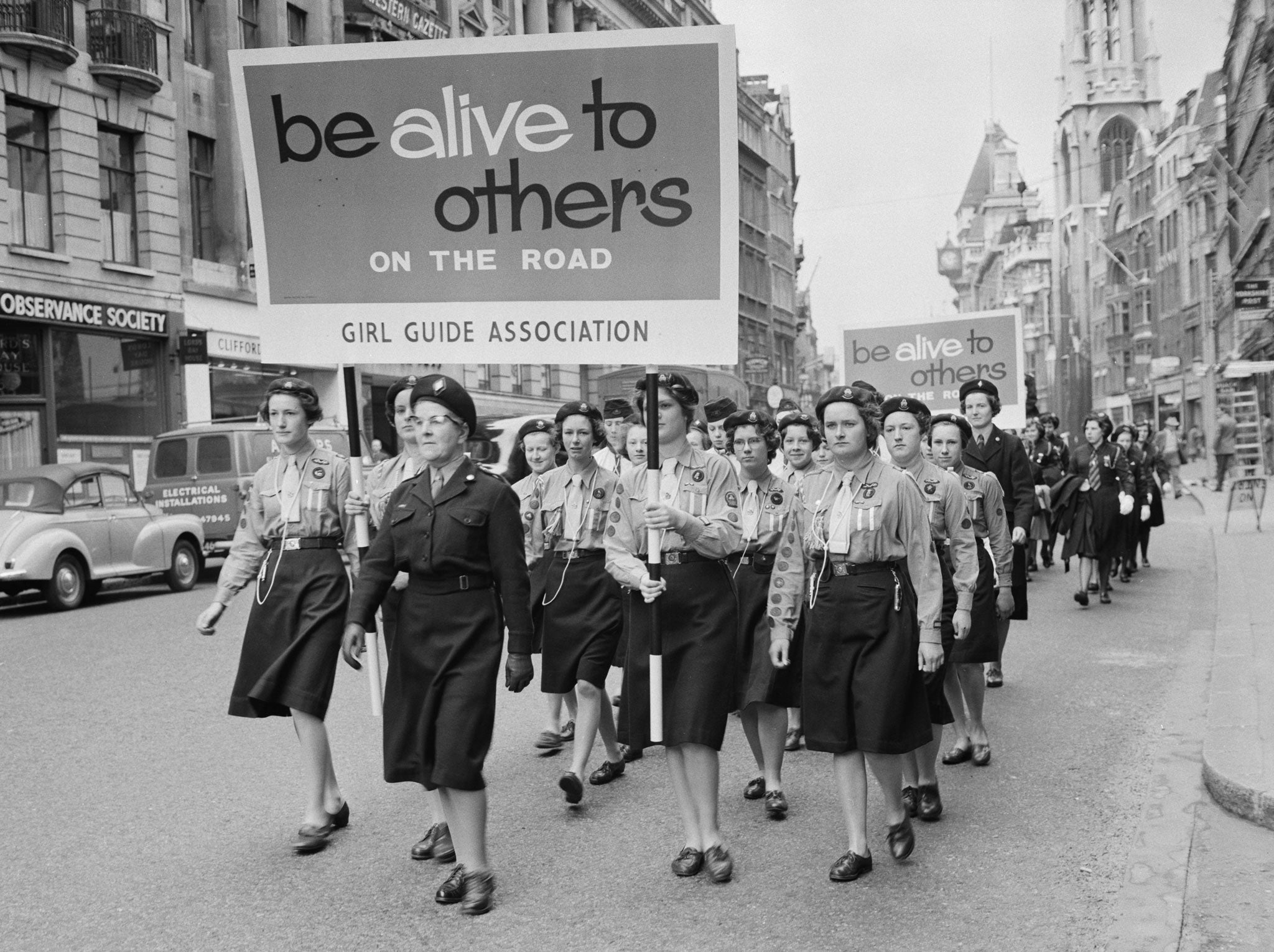 The latest change to the wording of the Girl Guides' "Promise" is the 11th in the organisation's 103-year history. The last time was in 1994 and I don't remember it making the headlines, but, as an ex-Guide, I can see why the decision to drop "love my God" in favour of a more inclusive Promise "to be true to myself and develop my beliefs" is causing quite a stir.
The good thing is that the announcement has put Guiding back on the agenda, and if removing any reference to religion means more girls adding to the 550,000 who are already members, then I am all for it. Guiding is such a brilliant thing for any girl to get involved in. And modern guiding – "the ultimate feminist organisation", according to its head Julie Bentley – strikes me as a fantastic antidote to celebrity culture.
Personally, I don't recall in my Guiding years in the 1980s that it was the Promise to God that put my non-Guide friends off joining. It was more the uniform and seemingly nerdy activities that prevented them from even considering it, let alone making a Promise. The fact that make-up wasn't allowed and that we hardly ever got to mingle with the boys in the local Scouts probably left many of them thinking, what was the point? I certainly don't remember a single friend outside of Guides saying that it was any religious reference made them think twice about donning the uniform.
I wasn't from a religious family, and for me Guides wasn't about religion. And I doubt it has been for any girl who has guided since. Guides was about meeting new friends from different backgrounds and from outside of school, learning new skills, working towards badges, joining in community activities and fundraising. My memories are of a lot of laughing and the annual camping trip where the only chance for a shower all week was on the day we visited the local town's swimming baths. It wasn't regarded as a Christian organisation even if to love or serve God had been part of the movement since it began in 1910.
Guides gave you the confidence to try new skills in a safe and caring environment, with recognised rewards in the form of badges for different activities. It might sound corny but we had shared goals – a social code of conduct, not a religious one. Helping old ladies across the road isn't anything to do with religion but a sense of community. That's what mattered then, and that's what matters now.
I've always been in favour of girls joining the Guides but then again I guess I was rather nerdy and super-keen, and I was sad when I had to leave when I reached the age of 16. God never bothered me.
Join our commenting forum
Join thought-provoking conversations, follow other Independent readers and see their replies