The Government has no idea how cuts are impacting on disabled people - and no intention of measuring
Today Labour's Liam Byrne is demanding that the Government carry out a cumulative impact assessment to find out how welfare reforms are really affecting families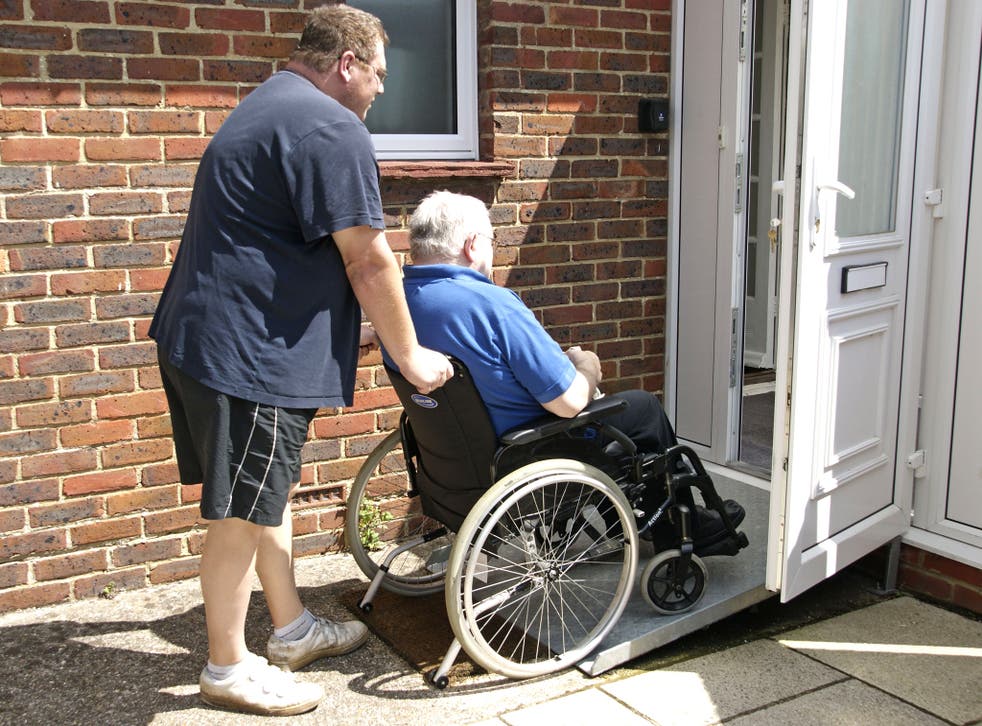 Today, Labour will use their Opposition Day Debate to focus on the impact of the Government's welfare reforms on disabled people. Shadow Minister Liam Byrne will specifically be demanding a vote on cumulative impact assessments of its changes to benefits.
As political jargon goes, 'cumulative impact assessment' is up there with the AME/DEL cap. But don't let the dull label fool you. If the Government carried one out, each of their welfare cuts would get a much-needed reality check.
Let me explain: Currently the Government assesses how a policy change affects people by carrying out a one-off impact assessment. So when the so-called bedroom tax was drafted, ministers knew roughly how many people would lose out, and by how much per week. Similarly, when Disability Living Allowance was replaced with Personal Independence Payment, the impact assessment told us how many DLA claimants would not be entitled to PIP, and how much income they would lose as a result.
So far, so clear. But there are two unfortunate facts to take into account.
The first is our welfare system is set up so many people receive more than one benefit at a time. You get a small sum for being in poor health, another for being unemployed, another if you have a child, another if you have high housing costs, and so on.
The second is that the Government's ambition around welfare reform knows no bounds. There isn't a single benefit that hasn't been cut, or scrapped, or made harder to get.
These two facts combined mean that almost everyone receiving benefits will be affected by more than one cut – if you've had your child benefit frozen then you probably also face a tax credits cut; millions of unemployed will also have their JSA limited year-on-year and their housing benefit reduced.
For disabled people, this multiple cut effect is even more significant, as they are far more likely to rely on several benefits to make up their income, due to their disability and their higher risk of being unemployed or on a low income. There are hundreds of thousands of disabled people across the country facing four, five, even six separate cuts to the benefits they receive, as the Government makes sweeping reductions to welfare spending.
This is why a cumulative impact assessment is so important. At the moment, the Government has no way of knowing how much that disabled person facing six cuts stands to lose. They know how many people are affected by each separate cut, but have no idea how these might hit one individual, or the impact the combined cuts might have on a family's budget.
The Government's response is this analysis is too hard to carry out – but this isn't the case. Demos, with the support of Scope, carried out its own cumulative assessments with readily available public data. The results are striking.
264,000 disabled people in social housing will lose in total over £6,300 each by 2017. This might not sound a lot – £6,300 isn't a fortune – but this is hard to stomach when their average yearly income is less than this.
And spare a thought for households facing a combination of six simultaneous cut, due to lose £4,600 a year as a result. Would you be able to cope?
For disabled people these are life changing – life endangering – losses. They often have higher living costs: taking taxis when public transport is inaccessible, spending more on heating and specialist food, having to buy specialist clothing – the list is endless. For those surviving on benefits (bear in mind half of disabled people in this country are unemployed) losing £10 a week makes heating, electricity, rent, lifesaving equipment or a medical appointment too much to cover. Something has to give.
Disabled families we spoke to during our two year Disability in Austerity Study showed us clearly what that meant. For the parents of a disabled child, it meant skipping medical appointments because they couldn't afford the diesel. For a disabled man and his wife caring for him, it meant stuffing the window with newspaper in the winter because they couldn't afford the repair. For a young woman in a wheelchair, it meant getting further into debt when a tyre needed replacing.
And this is why today's debate is so vital. The Government cannot persist with the piecemeal analysis currently used to estimate the impact of welfare reform – which measures only one cut at a time. Without a cumulative analysis we have no way of knowing who is worst affected, and by how much. How can we judge the fairness of cuts without knowing their impact?
Claudia Wood is Deputy Director of the think-tank Demos
Register for free to continue reading
Registration is a free and easy way to support our truly independent journalism
By registering, you will also enjoy limited access to Premium articles, exclusive newsletters, commenting, and virtual events with our leading journalists
Already have an account? sign in
Join our new commenting forum
Join thought-provoking conversations, follow other Independent readers and see their replies