The Grace Dent Guide to Happiness
I truly hope David Cameron is not developing policy around the deranged chunterings of anyone who found their happiness levels altered by the Diamond Jubilee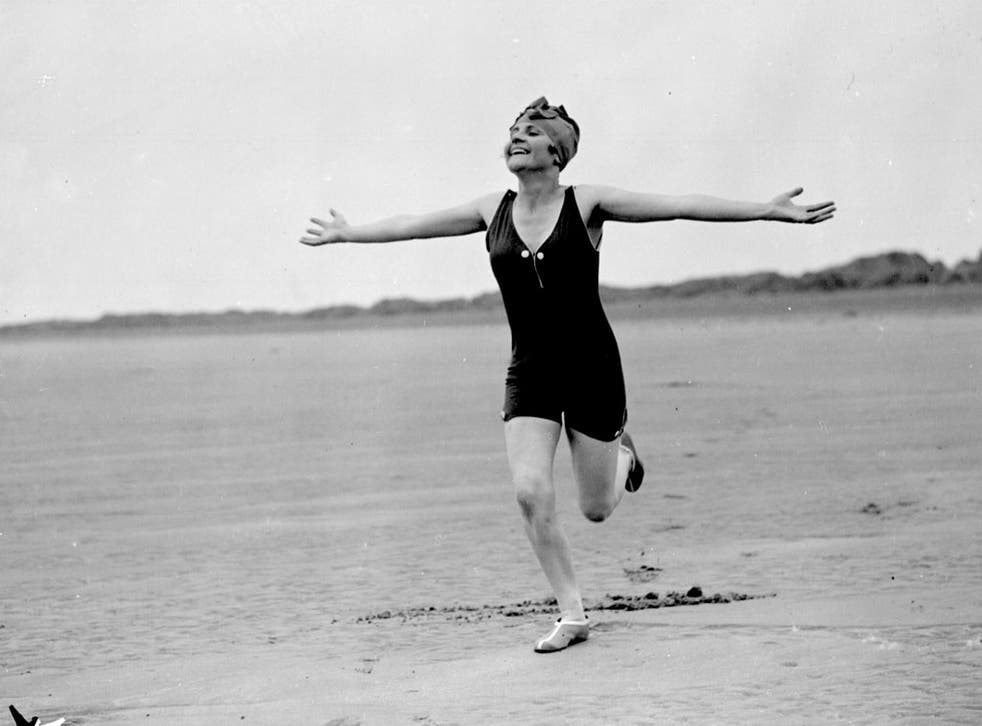 A tiny, jolly increase in national happiness since 2012 has been recorded by the Office for National Statistics. My first reaction to this news was, "Who the hell are 'National Statistics' berks rating the joy levels of strangers on an Excel spreadsheet and am I paying for this?" But then I wasn't feeling very happy. I had three deadlines and a flying ant invasion in my home. I was much happier the next day because that is happiness. It ebbs and flows. It is fluid, unchartable, relative to your personal sadness, the health of your loved ones, the closer to pay day and blood sugar levels.
I'm not sure you can rate national happiness at all, which is a worry as the data is being used to assist the Government in "developing positive policies that improve well-being". One bright idea the ONS has fed back to David Cameron – who introduced the survey in 2010 – is that the 77 per cent of people surveyed rating current happiness at more than seven out of 10 are possibly happier because of last year's Diamond Jubilee celebrations. This news made me happier. I laughed like a duck for 10 minutes when I heard it.
I truly hope David Cameron is not developing policy around the deranged chunterings of anyone who found their entire personal happiness levels altered by watching drenched Rotary Club members eating ham sandwiches on the Thames. Anyone still letting a wry smile play about their lips about that great moment when Tom Jones honked through "Delilah" outside Buckingham Palace should not be allowed to vote, let alone speak to the ONS.
The Jubilee celebrations were at times so drab that even Prince Philip sent in a sicknote to avoid them. If Britain was happier temporarily it was due to many people being allowed a few days away from working hard for a long bank holiday which wasn't Christmas, thus coming gloriously free of enormous stress or traditional duties. Perhaps the policy Cameron should draw from this is that everyone in Britain really benefits from more time to drink Pimm's in next door's garden on a rickety garden chair.
I'm slightly wary of this happiness hogwash in the light of last week's supposed national happiness overdrive about Baby George of Cambridge. Babies are lovely – most people think this – but there was not, repeat not, mass national excitement, a soaring of hearts and feeling of national euphoria about this baby, aside from newsrooms in overdrive, tipsy tourists in central London and assorted weirdos who had slept in the street clutching Tiny Tears or battered birthday cakes.
If Cameron's 2013 survey appears with news that we are happier still, merely vicariously, by the mere existence of Will, Kate and George, I think we need to declare ONS findings null, void or, put more plainly, "bullshit". Or he could give us all a two-day annual "Baby George bank holiday". In that case, God Bless the Queen and we'll say no more about it.
Justice for Rihanna. But what about the rest?
Wealthy pop-star Rihanna has quite miraculously won her High Court battle with fashion chain Topshop over T-shirts bearing her image. Judge Mr Justice Birss said the shirts were damaging to her "goodwill" and represented a loss of control over her reputation in the "fashion sphere".
I wasn't aware Rihanna had one single iota of influence in the fashion sphere. Never before has one woman's arse cheeks been so untroubled by actual pants on an international level. I see more of Rihanna's tits than I do of my nieces' faces. However, she has a perfect right to take Arcadia to court for taking and selling what was not theirs. Large high-street stores are infamous for operating a shameless smash-and-grab policy on unauthorised imagery and independent artists' concepts. I'm often asked for help in highlighting artists who've found their artwork, photos or designs on greetings cards, T-shirts or staring at them from an advertising display.
For these people, taking their story to the High Court is unthinkable. Most of them can barely afford a taxi to the high street. It's wonderful how quickly justice can be served over a hooky tank top, when one employs a stellar legal team that swoops in with a straight face and sues Goliath for £3m.
Online abusers are headed in the wrong direction
GQ NEEDS TO SHUT THE FUCK UP BEFORE I BREAK MY GLASS NAIL FILE IN TWO AND STAB THEM IN THE EYES, a little girl called Selma tweeted, about GQ editors who this week put her beloved pop stars One Direction on the cover using coverlines she didn't quite care for. Hundreds more young women joined in, tweeting GQ death threats, or stabbing and mutilation imagery. Hilarious, yes, but at its crux, quite unsettling. A lot has been said this week, during MP Stella Creasy's campaign for Twitter abuse regulations, about the duty of web bosses to police abuse. But a quick glance at the wholly casual, knee-jerk death threats spilling from young girls' keyboards also says we have a huge societal problem with online anger. If you think the current crop of adult internet warriors are bleak, the next generation look like absolute charmers.
Register for free to continue reading
Registration is a free and easy way to support our truly independent journalism
By registering, you will also enjoy limited access to Premium articles, exclusive newsletters, commenting, and virtual events with our leading journalists
Already have an account? sign in
Register for free to continue reading
Registration is a free and easy way to support our truly independent journalism
By registering, you will also enjoy limited access to Premium articles, exclusive newsletters, commenting, and virtual events with our leading journalists
Already have an account? sign in
Join our new commenting forum
Join thought-provoking conversations, follow other Independent readers and see their replies