The Leveson dispute could destroy our free press
One of the principles that made me want to be a journalist in the first place and to help produce a newspaper such as this one, is at stake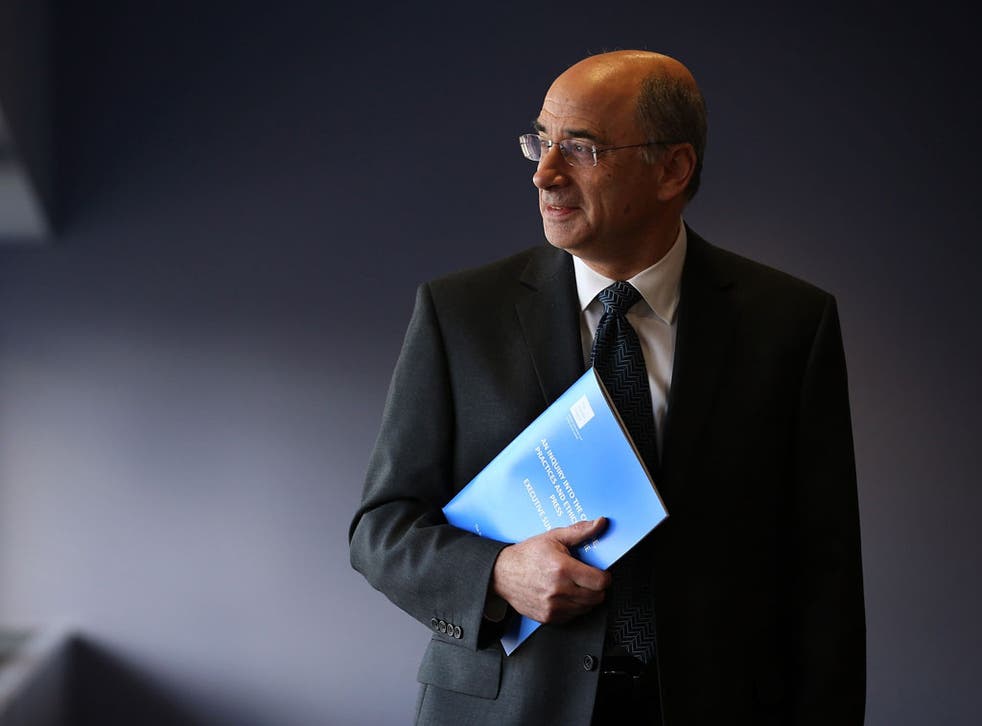 When I came to write this letter, I thought I would try to steer clear of the one subject that has taken up so much of my time these past few months.
But I confess: I couldn't.
Ever since he began his inquiry into the behaviour of the press, Leveson has been a fixture in editors' offices. If only we devoted the same attention to things that really matter, like education standards, the economy, eradication of child poverty, global warming, the unfolding conflict in Syria, I hear you cry.
It's a fair point. But for us, immersed in our industry, this is a historic moment. One of the principles we hold dear, that made me want to be a journalist in the first place and to help produce a newspaper such as this one, is at stake. We believe in free speech; we desire our press to be free.
But to hear the Downing Street official criticising me earlier this week, you would not have thought so. He described The Independent's stance on Leveson as "unhelpful". That's polite Whitehall understatement for "bloody obstructive".
Our offence? Only to side with The Guardian and Financial Times in calling for the process of implementing Leveson's recommendations to be more open, and for the Conservatives' chosen instrument of a Royal Charter to be accompanied by a brief statute.
No matter that we'd been excluded from one-to-one talks with the Prime Minister but felt our voice should be heard. No matter either, that all along, we'd favoured a new system of regulation without statute, as proposed by David Cameron and opposed by Labour and the Liberal Democrats. However, we realised, as time went by, and given the lack of a Tory majority in the Commons, that was proving increasingly undeliverable. Some form of compromise – a third way, to use that dreaded phrase – had to be found.
Apparently, the three papers' intervention galvanised Labour into toughening its resolve for a press law, which resulted in the breakdown of negotiations and next Monday's landmark Commons vote on press control. Just as likely, I submit, was that discussions between the parties were deadlocked. (In truth, their positions always were polarised, from the moment when Cameron, despite establishing the Leveson Inquiry and assuring the victims of press malpractice he would adopt its findings provided they were not "bonkers", set his face against adopting Leveson's proposal for statute.) Sensing weakness too, Hacked Off, the pro-legislation campaigning group, upped its lobbying and leaned heavily on Labour.
What we did was speak our minds. And this, when you think about it, is what this entire, agonising episode is all about.
Register for free to continue reading
Registration is a free and easy way to support our truly independent journalism
By registering, you will also enjoy limited access to Premium articles, exclusive newsletters, commenting, and virtual events with our leading journalists
Already have an account? sign in
Join our new commenting forum
Join thought-provoking conversations, follow other Independent readers and see their replies