The missing women of politics, hereditary hares, seven deadly sins and doorstep Dylan
Karren Brady is right when she says women in politics have to be twice as good as men to be considered half as good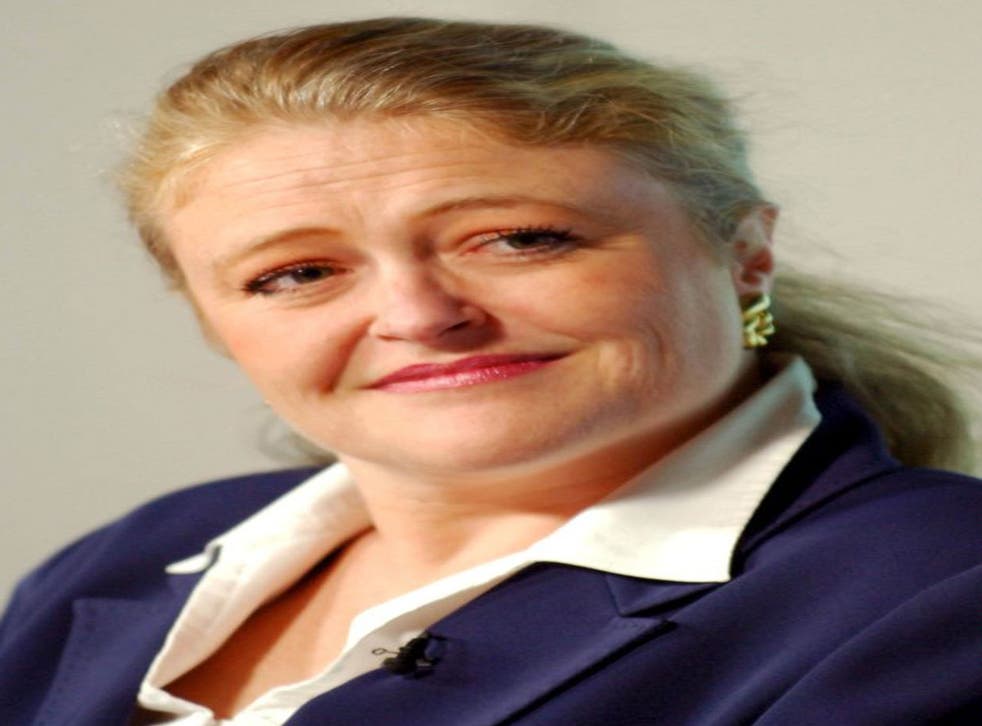 Watching Borgen on catch-up recently, my daughter asked me who the woman on my laptop screen was. She used to be the prime minister of Denmark, I told her. "Are you the prime minister, mummy?" she then asked. I paused for a moment, toying with the idea of replying "yes", before telling her no, I was only a journalist but I do often write about our own prime minister. "And who is she?" my daughter went on. "He," I said, feeling a bit deflated at snuffing out her nascent feminism at the age of three. "Our prime minister is a man called David Cameron."
Yes, Borgen is, in our house at least and to many women in Westminster, a fantasy. Birgitte Nyborg was Denmark's first female prime minister, lost the election, went off to earn lots of money in public speaking and, when she was blocked from rejoining her own party, set up a new one out of charisma and idealism. No doubt, this final series will end with her becoming statsminister again.
In Westminster, the reality for women is much harder. For parents, the hours are more family-friendly than they used to be, and there is an on-site crèche, but the culture is still overwhelmingly male. Only a fifth of all MPs are women (the same pitiful proportion as female political journalists). When Laura Sandys, the Conservative MP for Thanet since 2010 (and a member of a political dynasty), announced she was quitting at the next election for "family demands", I was disappointed because her style is so forthright. She was not a shrinking violet, as another (female) commentator suggested, but a rebel with strong ideals, on the environment, particularly. She clearly has strong reasons to leave, yet more women who were elected only in 2010 are also due to step down at the next election.
Is this an issue more for mothers, rather than women? MPs who are mothers and fathers have to struggle with childcare: I know a lot of daddy MPs who are desperate to get home for bath time; the same goes for political journalists who are fathers. But, generally speaking, mothers often want to spend more time with their children than their partners. Suddenly, you don't want to spend every evening in the bars of Westminster.
But I think this is about more than motherhood. Karren Brady, who has just been appointed an adviser on small business to the Prime Minister, is right when she says that women in politics, like in most professions, have to be twice as good as men to be considered half as good. We are judged on our voice and appearance more than men. I hear all the time women ministers described as "woeful" and "hopeless" in a way that their male counterparts are not. There are leading female politicians, such as Yvette Cooper, Gloria De Piero, Rachel Reeves, Theresa May, Liz Truss and Anna Soubry who are fantastic role models for my daughter. Some of them are mothers, some not. We need them to stay in the fight.
There are reasons to be positive. When the hours and the culture of Westminster have got too much for me, I, too, have thought of quitting. Then, as a (male) colleague reminded me the other day, what a privilege it is for any journalist, male or female, to walk into a room and be able to ask the Prime Minister, or his spokesman, a question, or, for MPs, to ask a question at PMQs on behalf of constituents, to try to hold the Government to account. The more women that can do that, the better for us all. Now we just need that prime minister to be a woman, too.
Hares and graces
So when I read that women have achieved equality (on the basis of girls doing well at school and reaching the top of professions), I laugh, because in so many places this remains the fantasy – nowhere more so than in the peerage. I have written before about the battle of the Hares, women who are trying to achieve equal hereditary rights as their male relatives. Some say that the aristocracy is so unequal why should we care for the poor little rich girls? But my view is that no women, even the poshest, should be regarded as second-class citizens. This week, the Equality (Titles) Bill, dubbed the Downton Abbey law, which would correct this iniquity, reaches committee stage in the Lords. Lord Trefgarne, a hereditary peer, has tabled amendments designed to wreck the Bill. He is the same peer who provided female aristos with inspiration for their "Hares" name: when the Duchess of Cambridge was pregnant, he warned that allowing a royal baby girl to inherit the throne would "set running the hare of what happens to the hereditary peerage", and indeed it has.
Sinning and loving it
Boris Johnson's praise for envy and greed has been criticised as "elitism" by some but others have loved it. Why should the London Mayor stop there, though? He has, at various points in his career, been accused of the other five of the seven deadly sins – lust (his affairs), gluttony (he himself laments his love of food), sloth (fellow Tory MPs described him as lazy when he first entered Parliament), wrath (he got quite heated about Jamie Oliver and pies through railings) and pride (on rude display during the Olympics). Yet still the nation loves him. Either that says something about Solomon's wisdom or about our own human nature.
Unexpected guest
At Bob Dylan's concert at the Albert Hall last week, I was told of a myth so wonderful I can only hope it is true. While on tour in London, Dylan went to Crouch End to pay a visit to his friend Dave Stewart, the record producer and Eurythmics musician. Except he got the wrong street and went to the house of a plumber, who happened to be called Dave. "Is Dave in?" the legend asked the plumber's slightly perplexed wife at the door, who replied: "No, he's out but you can come in and wait." Dave the plumber returned, to be told: "Bob Dylan is waiting for you in the sitting room."
Seeds of change
More people will have a book by David Hessayon than know who he is. But the 85-year-old author of the gardening expert series fears this is changing, with amateur gardeners looking for tips online rather than in reference books. I can reassure him this is not the case when it comes to my reading habits – I have about 10 of the 30-odd Hessayon guides. I own, slightly obsessively, about 100 gardening books in total. Google and Twitter may be many things, but there is no substitute for sitting down after a day's digging than turning the pages of a real book, photographs, diagrams and all.
Register for free to continue reading
Registration is a free and easy way to support our truly independent journalism
By registering, you will also enjoy limited access to Premium articles, exclusive newsletters, commenting, and virtual events with our leading journalists
Already have an account? sign in
Register for free to continue reading
Registration is a free and easy way to support our truly independent journalism
By registering, you will also enjoy limited access to Premium articles, exclusive newsletters, commenting, and virtual events with our leading journalists
Already have an account? sign in
Join our new commenting forum
Join thought-provoking conversations, follow other Independent readers and see their replies