The Only Way is Ethics: Rights to privacy and free expression will always be at loggerheads
Under Theresa May's proposals, Ofcom would take on the role of censor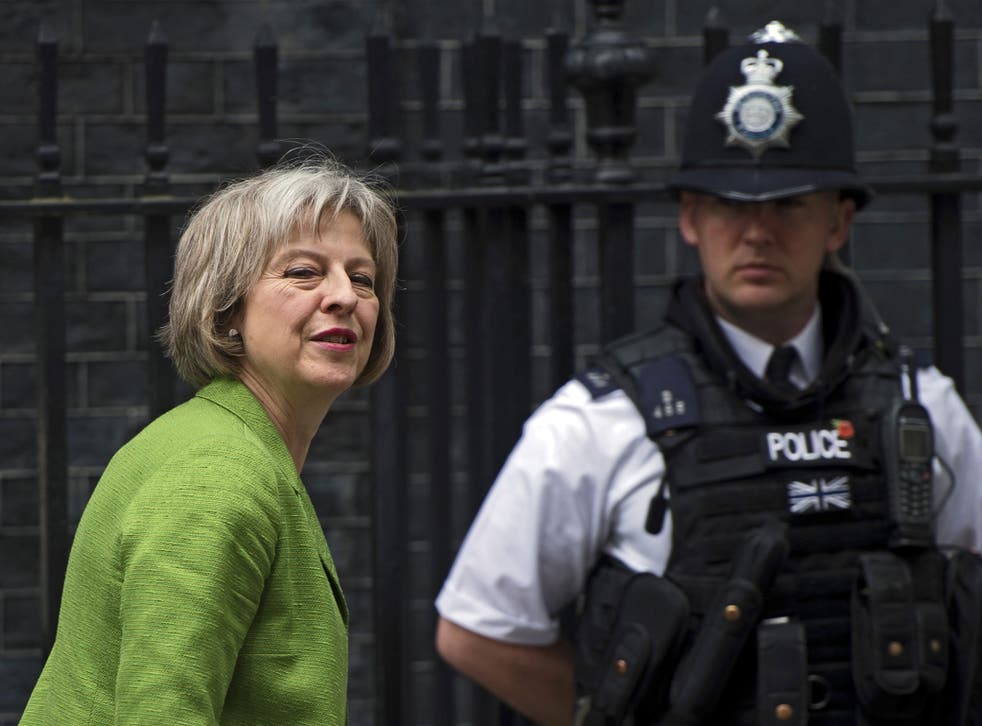 Britain's relationship with privacy is complicated. Our strongly ingrained attachment to the benefits of private property underpins the idea that personal privacy is about the existence of an almost physical sphere. It is one of the reasons that phone-hacking by journalists seemed such a shocking means of intrusion: it amounted to an almost visceral entry into the victims' personal space.
On the other hand, the value we attach to privacy is entirely matched by our preoccupation with our right to free expression. The ability to set the world to rights is a defining British characteristic.
The conflict between these two competing rights has come to the fore in recent years, not only in debates about the nature of Britain's press, but also in the context of government efforts to combat domestic extremism or terrorism. Working out where the balance should lie is no easy business, as several notable stories in the past week have demonstrated.
Beginning with the macro, it emerged that there has been considerable disagreement between cabinet members over proposals by Theresa May to give additional powers to the broadcast regulator, Ofcom. These would grant it a more significant role in determining, in advance of broadcast, the propriety of news programming that might promote extremism. Ofcom would, in effect, take on the role of censor in the cause of allowing us all to go about our private lives without fear of terrorism. It would be one heck of a shift.
Meanwhile, in the High Court, a judge surprised many by the damages awarded to individuals whose phones were hacked by the Daily and Sunday Mirror. Mr Justice Mann was at pains to explain that the large scale of the awards reflected the "length, degree and frequency" of the hacking to which the victims had been subjected. However, while few would argue against the need for compensation, if a new precedent has been set for privacy actions per se, there might be trouble down the line for media outlets confronted by emboldened claimant lawyers seeking to prevent legitimate publication.
In Manchester, a female celebrity, who had an affair with a famous married man, was granted an injunction to prevent her angry boyfriend publishing evidence of it that he had found in her diary. Fair enough: diaries ought to remain private. But what might the boyfriend make of it? Since he was not aware that an injunction was being sought until it was served on him, we simply don't know.
Back in London, another injunction was overturned, this time permitting the publication of an autobiography in which the author, pianist James Rhodes, detailed the abuse he had suffered as a child. His former wife had sought to prevent publication to avoid their son being distressed. But, ultimately, the Supreme Court decided that "freedom to report the truth is a basic right".
Closer to home, a student was upset that we had published, without consent, a tweet she had composed to express support for a fellow student caught up in controversy. The tweet backed a campaigning hashtag and was certainly public, yet our use of it – quite legitimately, in my view – had evidently caused its author to believe we had intruded into her privacy.
If the Government continues on its merry way to rip up the Human Rights Act, any subsequent Bill of Rights would still have to provide for defences of privacy and free expression. As the cases from last week show, there is no way to legislate for every set of circumstances. And that is why every government proposal, each legal case – even every complaint about the publication of a view expressed on social media – raises almost as many questions as it answers.
Will Gore is Deputy Managing Editor of The Independent, i, Independent on Sunday and the Evening Standard Twitter: @willjgore
Register for free to continue reading
Registration is a free and easy way to support our truly independent journalism
By registering, you will also enjoy limited access to Premium articles, exclusive newsletters, commenting, and virtual events with our leading journalists
Already have an account? sign in
Register for free to continue reading
Registration is a free and easy way to support our truly independent journalism
By registering, you will also enjoy limited access to Premium articles, exclusive newsletters, commenting, and virtual events with our leading journalists
Already have an account? sign in
Join our new commenting forum
Join thought-provoking conversations, follow other Independent readers and see their replies