The Primark 'cry for help' won't change my shopping habits
I don't take pleasure in buying cheap clothes. But what am I supposed to do when I can't afford the ethical alternatives?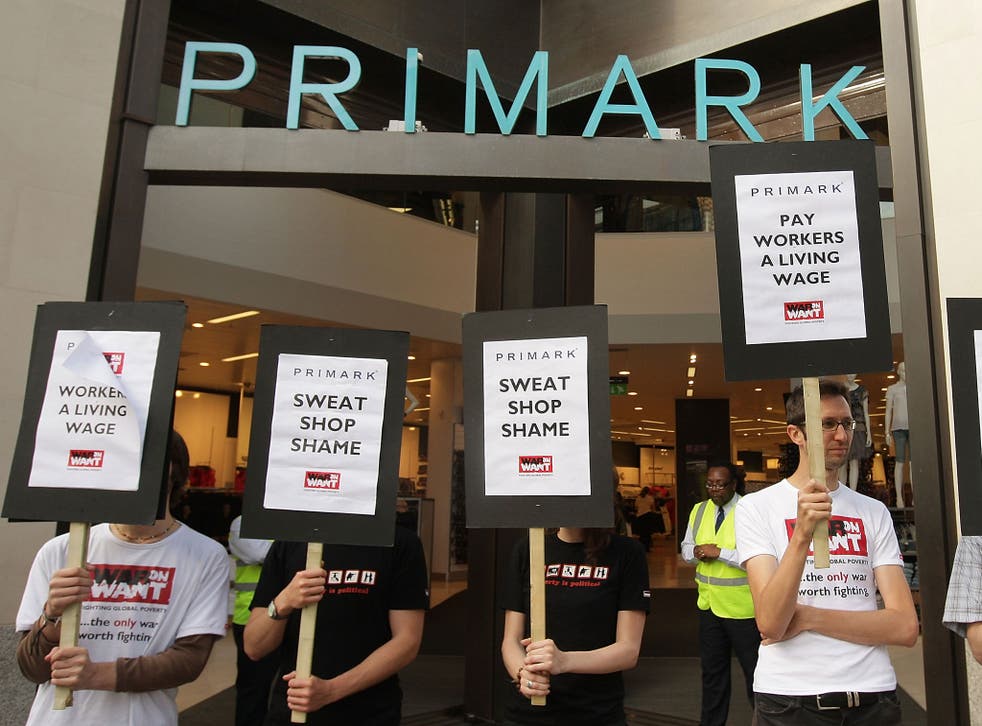 It's time to confess - I've got some skeletons in my closet. I buy dresses, trousers, t-shirts and sweaters that have been made in factories with terrible working conditions. It's unethical, irresponsible, and I'm not proud of it. But like many in the UK, I can't afford to do otherwise.
Ethical clothing isn't a financially viable option for me. But why shouldn't it be?
It's hard not be be moved by the news today that a "cry for help" label has been found stitched into a Primark dress, which reads "'forced to work exhausting hours". The woman who bought it said she dreaded to think "that my summer top may be made by some exhausted person toiling away for hours in some sweatshop abroad." And, of course, I agree.
I shop at low-price high street chains, like Primark, so when I read about the story I immediately felt ashamed. But any guilt was quickly replaced with indignation.
I'm not an evil person. I do not relish the thought of men and women being forced to endure hideous and life-threatening conditions to make the clothes I wear. I was shocked and outraged by the collapse of a clothing factory in Bangladesh last year, which at the time supplied two low-price UK retailers, among other brands.
But calling for an outright ban like Katharine Hamnett, the fashion designer famous for staging a protest against nuclear weapons in Downing Street, ignores an inconvenient truth.
Hamnett thinks that by refusing to buy cheap clothes, we can change the way the industry works. Rather than being something extra we pay for, it should be a standard feature of all our attire.
However, most people cannot afford to pay for Hamnett's alternative - a £35 t-shirt. One carries the slogan "No More Fashion Victims", but with fuel and housing costs soaring in the UK, we can't all get behind such a sentiment.
What's more, in the past year over a million people have had to use food banks. When it's a choice between being able to put food on the table and ethical clothing, can you blame someone for choosing dinner?
The Most Controversial Fashion Adverts

Show all 9
There are other cheaper options than Katharine Hamnett. People Tree also sell ethically made t-shirts, but they're still £20. It's a tall order to expect when many high street chains offer similar items for less than a quarter of the price.
This all makes demonising those who continue to buy from low-price brands incredibly unfair. A more productive approach would be to focus upon making ethical fashion more affordable, and putting pressure on brands that fail to demand safe working conditions and a living wage for workers employed by their suppliers.
So I call on all fellow consumers to hear my confession, and join me in putting the spotlight on the brands, and not the buyer. It should be big conglomerates on the catwalk of shame, and not those stitched up by today's cost of living.
Register for free to continue reading
Registration is a free and easy way to support our truly independent journalism
By registering, you will also enjoy limited access to Premium articles, exclusive newsletters, commenting, and virtual events with our leading journalists
Already have an account? sign in
Join our new commenting forum
Join thought-provoking conversations, follow other Independent readers and see their replies