The Princess of North Sudan: When I see a western man plant a flag in African land, my heart drops
I can't believe that Disney is making a film about a man whose actions echo my country's painful colonial past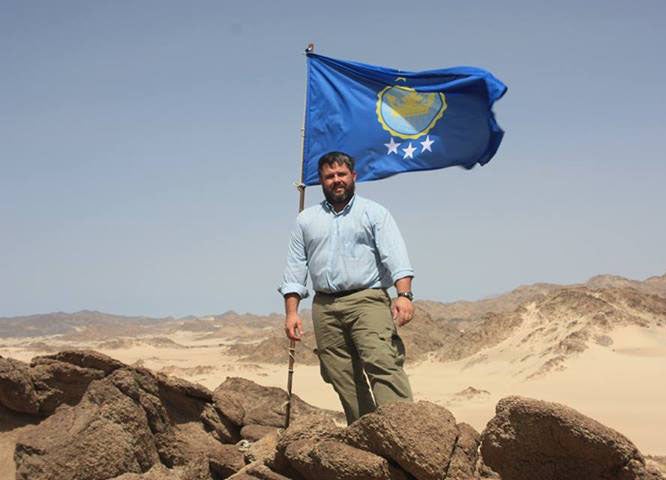 If colonialism had not happened then I would not have existed. The British needed Sudanese civil servants once they pulled out of the country, and my grandfather was one of many selected for their programme. Without this he would not have met my granny and would not have had my father.
I say this because Disney has just announced that it will be making a film called The Princess of North Sudan, based on the real-life story of Jeremiah Heaton's trip to Bir Tawil – a piece of unclaimed land between Sudan and Egypt. He travelled there to plant a flag, claim ownership of the area, and make his daughter a "princess".
Disney obviously think they're producing a heartwarming story of paternal love, and it looks like it'll be a profitable one. But when I see a western man plant a flag in a piece of African land, my heart feels anything but warm. I see a trivialisation of old heartbreaks, and the destructive belief that some people's stories do not deserve to be told in more detail. If the film is made, it will recall those historical acts of violence where the desires of the Sudanese people were completely ignored, and in violently suppressed.
This isn't to say that Disney have set out to erase the past or offend anyone on purpose. But the tale itself seems more like a comedy than real life. From what I've seen, Disney has decided to overlook the issue that its first film about an "African princess" will be focused on someone who is neither African, nor an actual princess.
The Princess of North Sudan also ignores the fact that Bir Tawil is only unclaimed because if it was, Egypt or Sudan would have to renounce their claim on the more valuable Hala'ib Triangle, a larger piece of land that borders the Red Sea. Each separate border claim relies on old two different colonial maps; one from 1899 drawing a straight line through the desert, the other from 1902 curving down then up. Neither map include both territories in the same country.
It also ignores the need for a complex look at how the past influences the perceptions of today. I may love my family, but this love doesn't excuse the colonialism that created it, and the same goes for Jeremiah Heaton's trip. It may seem like a nice thing, but only if you completely erase the past.
Stories of the Sudan are still told through white voices, and The Princess of North Sudan continues that trend. We Sudanese are linked with teddy-bears, scandalous trousers, and people who marry goats, but we are never the Kushite kingdom or the Mahdi or our own ancient fairy tales. Disney would rather embrace a story that should have ended with independence in 1956, and that's simply wrong. So next time your child wants to be a princess, buy them a Frozen outfit, or just tell them they can't be – don't go and romanticise painful memories for a country that has already survived them.
Join our commenting forum
Join thought-provoking conversations, follow other Independent readers and see their replies