The Real George Orwell, rescued from endless parody and tiresome idiom for a new generation
A superb new Radio 4 series has brought the work of the great socialist polemicist to life. Our writer, long a fan, explains why he was captivated from first minute to last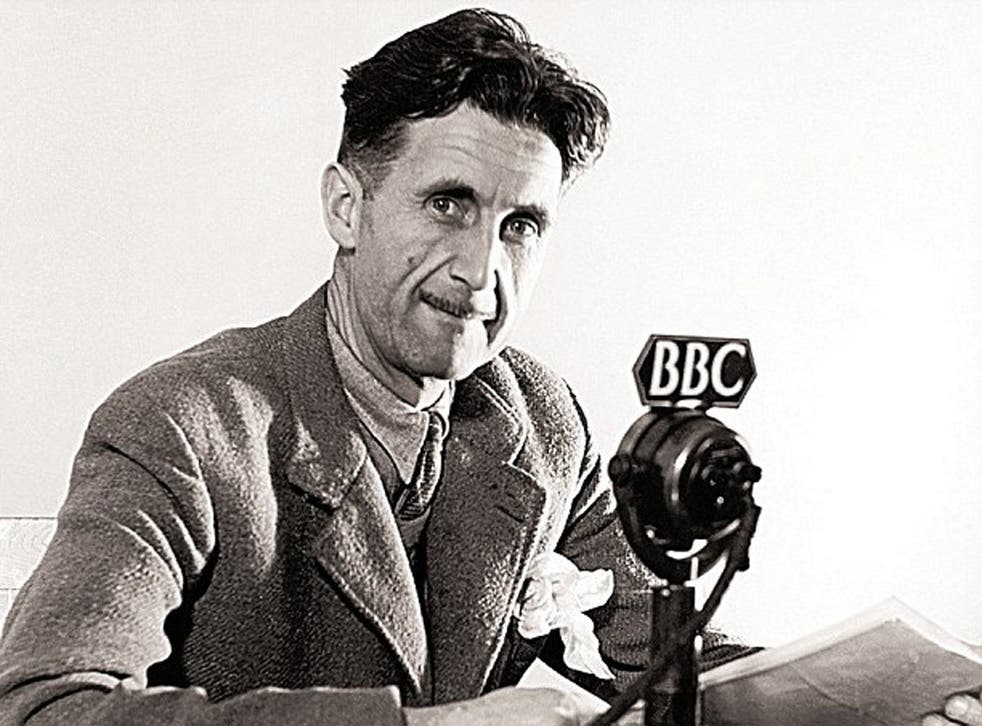 Like many people, I was first introduced to George Orwell as an awkward 14-year-old, tentatively opening a faded, moth-eaten copy of Nineteen Eighty-Four one rainy afternoon in 2005.
Over the next few years I endeavoured to consume anything by the prescient commentator I could get my hands on: novels, essays, articles and even, regretfully, the poetry. Yet, like all great writers Orwell is a gateway drug, and as university beckoned my tastes turned to other 20th Century greats: Ballard, Burroughs, Burgess and all manner of Sixties and Seventies counterculture. Orwell, to a large extent, faded into the annals of my adolescence. Until now.
Radio 4's The Real George Orwell, a season of adaptations, biographies and readings, has breathed new life into works confined by cliché. Aired in conjunction with George Orwell Day, an event that morbidly commemorates Eric Blair's death, the season has strived to offer listeners the cream of the crop in terms of directing, writing and acting talent.
Tuning into one of the first adaptations, Animal Farm, proved an exciting taster of things to come. Directed by Alison Hindell and narrated by the Queen of Channel 4 comedy Tamsin Greig, star of surreal sitcom Black Books, the classic allegory of Soviet repression spun out in the midst of rural England is both Orwell's starkest and most familiar work.
Captivating
While The Telegraph's Gillian Reynolds accused it of 'sagging', Greig's eerily neutral narration captured exactly why the relentless march of the pigs is so sinister; an innocent 'Watch with Mother' tone that contrasts with the brutality of Napoleon's regime, played with cruel relish by Nicky Henson.
Animal Farm is no stranger to dramatization, but the energy of this particular play reignited my appetite for all things Orwell. Over the next few weeks, Down and Out in Paris and London, Burma (based on Burmese Days among others) and Homage to Catalonia, were all brought to life in captivating detail.
Purists might argue that the adaptations of both Orwell's experiences in Burma and Catalonia are more biographical than their literary forebears: documentaries concerned with the writer's political awakening than the greater implications of what imperial cruelty and civil strife brought to these respective regions. Yet to understand Eric Blair the man, the multi-faceted champion of both the left and right of British politics, is perhaps key to understanding the ideological melting pot of the early 20th Century.
An honourable mention must go to Joseph Millson, who in all three of these works portrays Blair not as the demi-god his reputation has acquired, but as the bumbling, lanky son of a civil servant whose stature is a point of ridicule in the Spanish trenches and whose political credentials are mocked by those he wishes to help. Millson's role is not to idolise or condemn Blair, but to present him as human, a refreshing stance that has long been distorted by legend.
But the real treat is that behemoth of Orwell's back catalogue, Nineteen Eighty-Four. The pièce de résistance of the season, this is the first time the classic has been adapted for radio. The two-part drama sees doomed protagonist Winston Smith and illicit lover Julia, played by Christopher Eccleston and Pippa Nixon respectively, defy the state under the watchful eye of Big Brother.
Blown away
Directed by BBC drama veteran Jeremy Mortimer and dramatized by Jonathan Holloway, I was blown away after reviewing the programme earlier this month. As the star of such gritty, masculine TV dramas as Cracker and last year's Blackout, Eccleston does not seem like a typical choice for the sensitive Winston, but then Holloway's script is not a typical adaptation.
This is a menacing, violent satire that encapsulates the horror of Orwell's writing like no other reworking I have encountered. Mortimer's Nineteen Eighty-Four is punctuated by the sound of grating telescreen announcements, nightmarish nursery rhymes, infectious coughing, defecation and vomit. It is as filthy as the world it portrays.
George Orwell's lasting effect has been diminished by endless parody, critical debate and tiresome idioms. It is my hope that the success of this season will attract readers to his work with renewed vigour and that, maybe, a new generation will discover him in the tattered pages of a forgotten book.
Join our new commenting forum
Join thought-provoking conversations, follow other Independent readers and see their replies