The Independent's journalism is supported by our readers. When you purchase through links on our site, we may earn commission.
The relaxation of China's One Child Policy is necessary, and long overdue
Today, having too few people of working age threatens to impede growth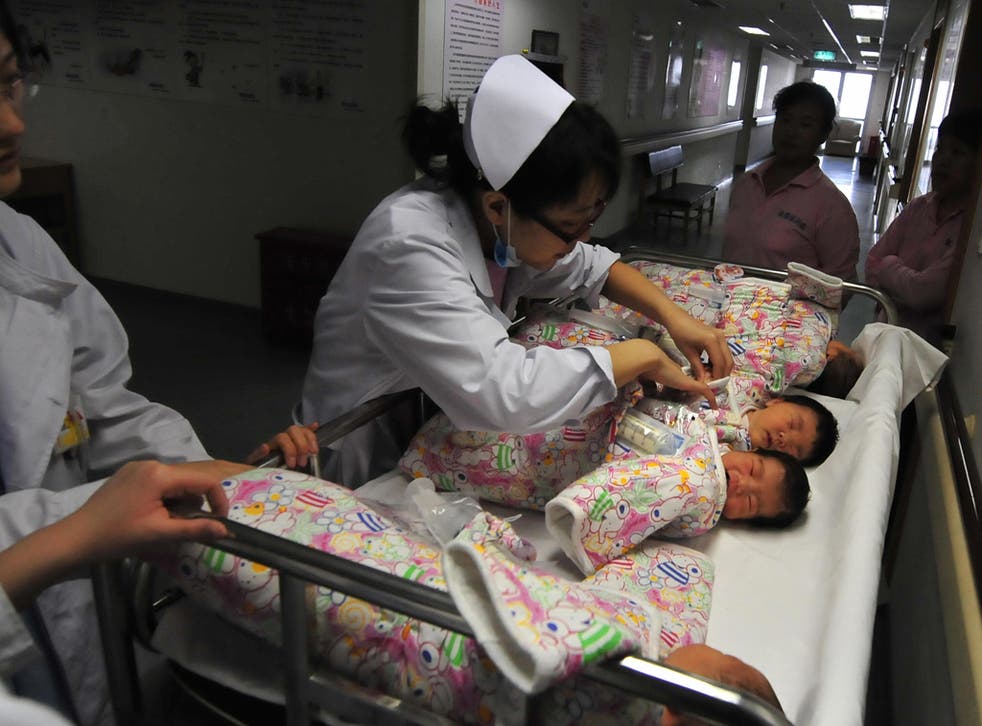 "Done because we are too menny". The suicide note of Jude the Obscure's son was impossibly pitiful, not least because his tragic act was borne of good intentions. The Chinese Communist Party had a similarly well-meaning motivation when it introduced its "family planning policy" – known to the world as the One Child Policy – in 1979.
China was opening up to global trade and dismantling Chairman Mao's command economy. But the Chinese were "too many" insisted the leaders of Beijing and the paramount leader Deng Xiaoping. The country's massive population would hold back growth and keep China trapped in the net of degrading poverty. So one more mechanism of social control was needed: Chinese couples were to be forbidden from having more than one child.
China, of course, went on to enjoy three decades of stellar growth and rising living standards after its introduction. The cadres and officials of Beijing claimed vindication for the policy. Would that take-off have happened, they ask, if population growth had not been curbed? We cannot know the answer. But I suspect the answer is "yes". China would still have grown without the policy. And people would probably have opted for smaller families out of choice as their incomes rose.
In any case, it is now clear that the restriction has become an economic curse for China. The share of the population aged over 65 in the country is set to explode from around 10 per cent today to 25 per cent by the middle of the century, thanks largely to the abnormally and socially enforced low birth rate. That raises the nightmare that China will "grow old before it grows rich". What now threatens to impede the country's economic advance is not too many people, but too few of a working age.
Spurred by this demographic threat, the Beijing leadership today announced that the One Child Policy will be relaxed. From now on if one parent is themselves an only child the couple will be allowed to have two babies. The news does not come as great surprise to China watchers; such a move had been mooted for some time and the policy had already been partially relaxed. But it is a significant moment nonetheless.
The One Child Policy has been responsible for terrible horrors in China – including forced abortions – and it implanted a dull ache of economic insecurity in the hearts of millions. The hope must be that this decision by the leadership in Beijing is merely a prelude to the full reversal of a well-meaning but inhumane policy.
Ben Chu is the author of Chinese Whispers: Why Everything You've Heard About China is Wrong.
Register for free to continue reading
Registration is a free and easy way to support our truly independent journalism
By registering, you will also enjoy limited access to Premium articles, exclusive newsletters, commenting, and virtual events with our leading journalists
Already have an account? sign in
Join our new commenting forum
Join thought-provoking conversations, follow other Independent readers and see their replies