The right to contaminate your surroundings and shorten your life is simply not worth fighting for
The Government needs to stop pandering to voters and get tough on smoking bans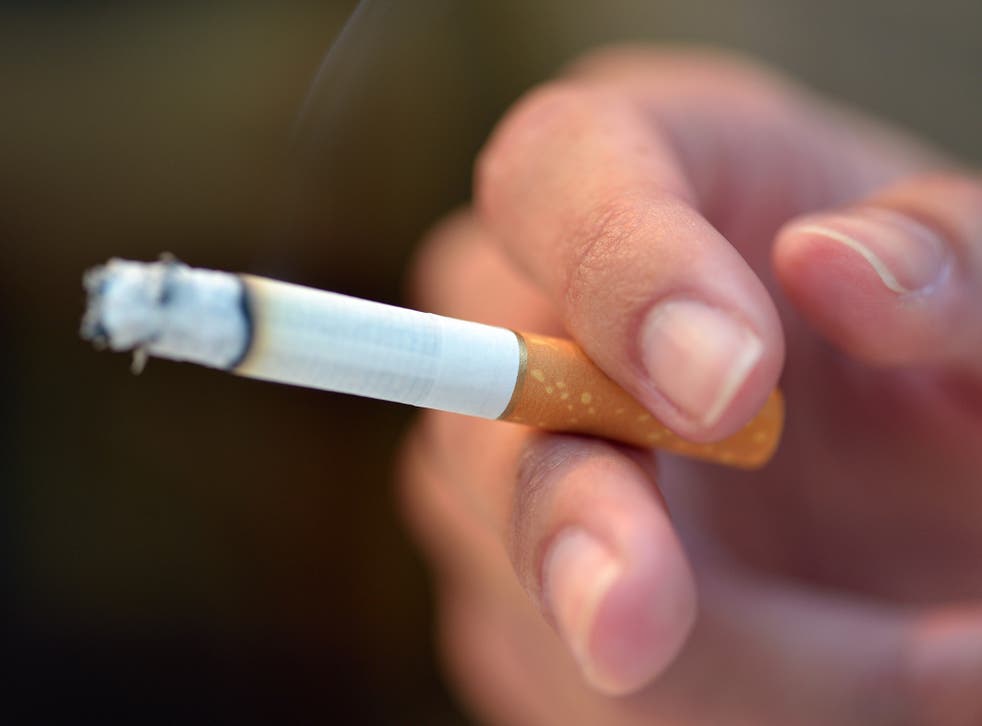 Boris Johnson needs to be liked and to be the centre of attention, just like a spoilt child. Hearing him speak recently at a charity event, it was plain that he's brilliant at saying very little of note – maybe one brief quotable soundbite – but delivering it in a way that's utterly captivating.
How predictable that he should commission a report – from a health panel chaired by cancer specialist Lord Darzi – and then publicly disagree with the key proposal: to ban smoking in London parks. According to Boris, "we [London] are a city that allows people to get on with their lives within the law providing they are not harming anyone else... this idea comes down on the side of bossiness and nannying".
Smoking is already banned in pubs, restaurants and most enclosed public spaces in the UK, as well as in cars carrying children, resulting in an unpleasant feature of city life all over Britain – clusters of smokers gathered on street corners and outside offices, hospitals and railway stations.
I regularly open my front door in the city and ask smokers to move, taking their fag-ends and paper coffee cups with them. These people are allowed to leave their workstations for up to half an hour a day to puff away in little gangs, but why should they have special privileges because they are addicts? Druggies and boozers don't get similar treatment.
London has more beautiful parks than any other city in the world – and they should not be polluted with cigarette butts. Parks are where kids go to smoke and so they are where the filthy habit starts, away from parental inspection. Hong Kong has already banned smoking in public spaces, imposing a £115 fine. In 2011, New York banned smoking in parks and public spaces. Paris is considering it. In the UK, however, smoking is seen as a "human right", which seems bizarre.
The right to contaminate yourself and others around you, and shorten lives in the process, is not one I would choose to fight for, especially as my father and my sister died as a direct result of smoking – he of heart disease and she of cancer. When my dad had a heart attack, my mother couldn't stop smoking for long enough to visit his hospital bed.
But imposing bans on smoking is a vote-loser, and that's the real reason why politicians like David Cameron and Boris shy away from action, citing the "nannying" as an excuse. Alan Johnson once said that banning smoking in public spaces was attacking the poor. This is tosh. The poor deserve to have the same life expectancy as the rich, but they don't. Poor diet (because the Government shies away from limiting salt and sugar in food), smoking and booze will shorten their time on earth. And the poor are taxed a far higher proportion of their wages to fund their "right" to smoke and drink themselves to an early grave.
Open air in parks means passive smoking might have less impact than in enclosed spaces, but imposing a ban would drive smokers out of the public gaze, and stop normalising their addiction. I would ban smoking everywhere except in your own home, because I don't want kids growing up seeing smoking as part of everyday life.
At the moment, those shelters outside hospitals where addicts gather are grotesque and show the extraordinary lengths we go to in order to accommodate a "human right", even where people are sick. As for drinking, the Government consistently refuses to impose minimum pricing per unit or sell booze in licensed premises only, once again citing our "right" to behave sensibly. They employ "nudge" tactics to change our behaviour, but recent research shows that offering kids money to study or fatties vouchers to slim doesn't work.
Nudging and persuasion won't have an impact in a society that has become more shouty and unreasonable. Brutal tactics are needed. Sometimes, the state has to take the lead and risk temporary unpopularity by actually banning something – chewing gum in streets, smoking in public places, drinking alcohol outside in city centres all work for me, but then I'm not a mealy-mouthed politico.
Give me challenging over 'accessible' any day
I had a cocktail in Margate with Culture Minister Ed Vaizey once. He'd travelled down on the high-speed train for a Tracey Emin opening. I presume that the location and the artist ticked the required box for any cultural experience Mr Vaizey rates – they are both easily "accessible". Margate has a wonderful new museum and Emin is a household name. I'm not sure I want Mr Vaizey's yardstick applied to classical music, though. This week he told an audience at the Radio Festival in Salford that he never listened to Radio 3, preferring Classic FM because it was "accessible".
I would rather drink my own urine than listen to soft and schmaltzy Classic FM, and the term "accessible" is one of my most loathed tags, over-used by politicians on a daily basis, as if it validates the second-rate. Why can't the public be trusted to make their own choices when it comes to the arts? What's wrong with the difficult and complex?
Vaizey said he thought Radio 3 ought to go digital "to attract more listeners". But why should the classics have to be continually explained and marketed in bite-sized Classic FM morsels? The highlight of my listening week is CD Review on Radio 3 on Saturday mornings, when musicologists and experts compare recordings in "Building a Library", and where new CDs are rated. Live from the Met is another gem, unencumbered by jingles, ads, and pointless explanations.
Large parts of the country can't get digital radio – and the audience for Radio 3 is elderly, so they may not have the equipment. But my main beef is about art and music having to be easy to understand. Give the public a challenge and we'll rise to it!
From anarchist and Antichrist to pillar of society
The other day, Johnny Rotten told me that he thought everyone should vote in the next election. He continued his theme at a literary festival, telling the audience to get involved with local politics, ordering them to attend town hall meetings and give councillors "fucking hell". Iggy Pop is another rocker who seems to have mellowed with age – he's admitted to watching Countryfile, describing it as "a beautiful programme". I think we have two excellent candidates for the next President of the Ramblers Association.
You'd expect somewhere to sit for £33 a ticket...
The Frieze art fair costs £33 to get in to – small beer to the army of wealthy art-lovers and collectors who turn up in their thousands. Stick-thin women in designer outfits with frozen faces totter around the aisles, making notes on iPads while whispering into phones.
Beyoncé arrived in London last week and visited Anish Kapoor's studio – art is the must-have accessory for the mega-rich these days. There were no chairs to sit down and rest, and the show is vast. But this is an event in which the attendees are as self-important as the wares. The stands seemed sparse – maybe it makes art seem more special if there's not much of it.
The best display was curated by Mark Wallinger for Hauser and Wirth entitled A Study in Red and Green, based on Freud's analysis of the two functions of the brain, the rational and conscious and the irrational and unconscious. Wallinger has constructed a room inspired by Freud's study in Hampstead, and placed his chosen objects in one of the two spaces, inviting the viewer to decide why
I loved Paul McCarthy's photographs. At another stand I bought a print by Juergen Teller of a hairy pig with her piglets for less than £300 – so not everything at Frieze is silly money.
Register for free to continue reading
Registration is a free and easy way to support our truly independent journalism
By registering, you will also enjoy limited access to Premium articles, exclusive newsletters, commenting, and virtual events with our leading journalists
Already have an account? sign in
Join our new commenting forum
Join thought-provoking conversations, follow other Independent readers and see their replies