The shame of walking into a women-only car by mistake
'A couple of them smiled at me; one started giggling - What a friendly place I thought'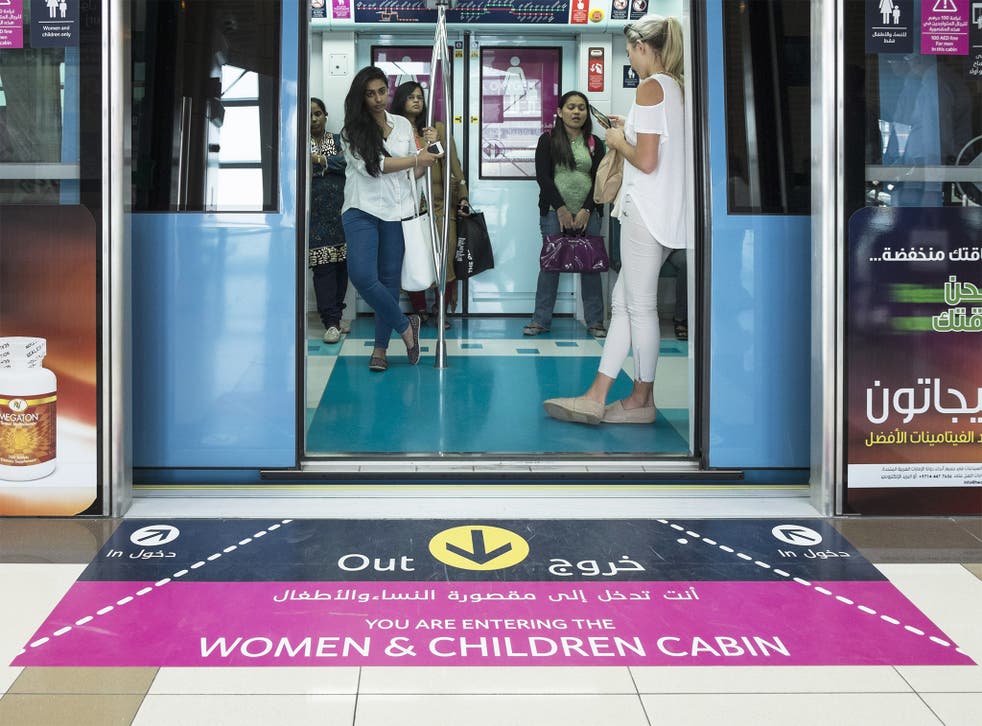 As I boarded the Dubai Metro at the Business Bay station on my first day of work, I was struck by the large number of women in the compartment. A couple of them smiled at me; one started giggling. What a friendly place I thought.
As the Metro slid out of the station the glances and giggling seemed to intensify. Halfway between First Gulf Bank and Mall of the Emirates, an elegant young woman in a gold hijab strode up to me and said, in terse, perfect English: "This is the women-only compartment."
I glanced around me: I was the only man in a compartment full of women. Flushing redder than a Sheikh's Ferrari and mumbling abject apologies, I began the walk of shame towards the mixed carriages. The giggling – in my imagination, at least – turned into laughter.
A more seasoned expat would have known that every train on the emirate's hi-tech Metro system has a carriage reserved for women and children from 7am to 9am and from 5pm to 8pm on weekdays. Men caught riding in the women-only section face a DH100 fine (£17.50) and admonishment ranging from polite advice to animated abuse.
The segregated system is extremely popular – among women at least – who have called for it to be extended throughout the day. That hasn't happened yet, but earlier this year the authorities extended the women-only section from a half compartment – a system that relied on a demarcation line painted on the floor of the carriage – to a full compartment. The former system created a schism: grim-faced men packed like sardines on one side of the line; women enjoying considerably more room (and rather less body odour) on the other.
The signs and the fines don't always dissuade men from using the women's compartment, of course. And for a system designed to eradicate sexual harassment, it can have the opposite effect. "I feel some of the men use the women's compartment so they can look at women," an Indian businesswoman told a newspaper. "They just stand there staring, it makes me feel uncomfortable."
Richard Jinman is news editor of 'The Independent on Sunday'
Register for free to continue reading
Registration is a free and easy way to support our truly independent journalism
By registering, you will also enjoy limited access to Premium articles, exclusive newsletters, commenting, and virtual events with our leading journalists
Already have an account? sign in
Register for free to continue reading
Registration is a free and easy way to support our truly independent journalism
By registering, you will also enjoy limited access to Premium articles, exclusive newsletters, commenting, and virtual events with our leading journalists
Already have an account? sign in
Join our new commenting forum
Join thought-provoking conversations, follow other Independent readers and see their replies