The silent epidemic of violence against children
As someone who has lived with the consequences of violence, I want to see 2015 as the year of change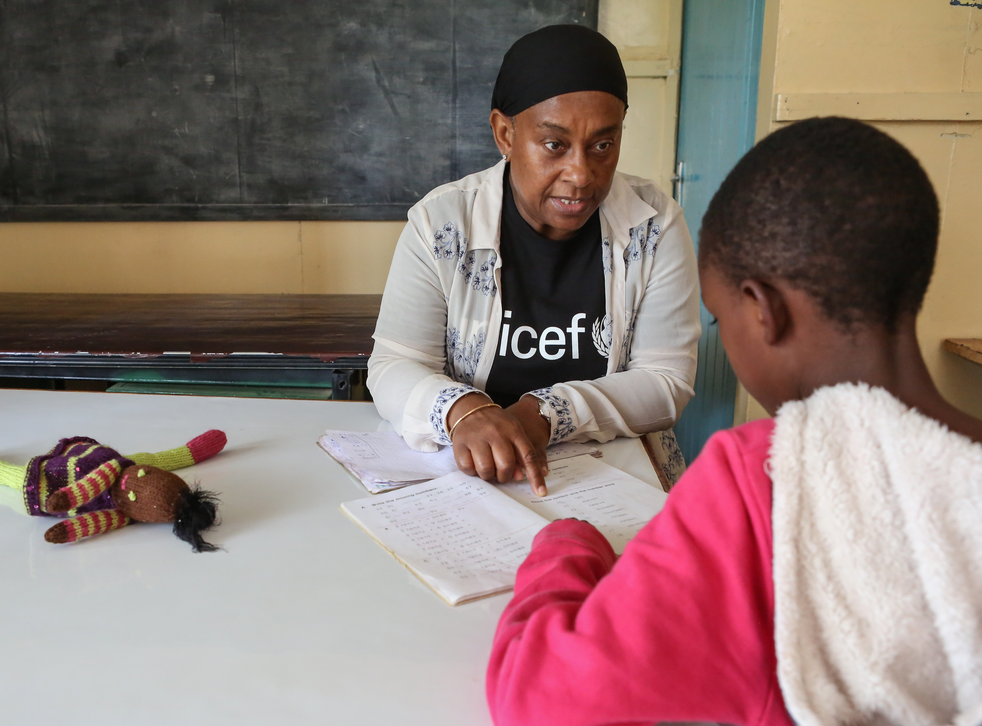 Abigail's* words will stay with me. "My father hurt me every day. Monday, Tuesday, Wednesday, Thursday and Friday", she told me. Just ten years old, she bore the physical scars from a man that was meant to protect her. Her teacher raised the alarm when she noticed Abigail's incontinence. From the age of six, Abigail had been sexually abused by a man she called Dad.
Abigail lives in Nairobi, in Kenya. But her harrowing story is shared by millions of children in every corner of the world. We are rightly concerned about the sexual abuse in war-zones – but sexual violence permeates the everyday too. According to Unicef, one in ten girls under the age of 20 worldwide have been sexually abused at some point in their lives – some 120 million girls. Across the world, children are victims of a silent epidemic of violence, which has been unaddressed and ignored for too long.
The stories of survivors often seem unspeakable and too difficult to tell – so we don't tell them – which in turn allows the cycle of violence to continue. In Nairobi, a father told me about the rape of his two and half year old daughter. "I never lie to my children but now I have to lie to them" he said, "how can I explain to a 7 or 8 year old boy that his younger sister was raped. How do I put it?"
The effects of violence on children can last a lifetime. Child victims of abuse are more likely to drop out of school, less likely to be employed, and more likely to have mental health difficulties than those who didn't suffer from violence. In fact, a recent Unicef UK report revealed that the brain development of children who are victims of violence can be affected – with some showing similar brain activity to soldiers exposed to combat.
Violence also feeds off social inequality. It preys on the poorest and most vulnerable members of our society wherever they are in the world. This is the reality for Isaac a seven-year-old orphan who lives with his four siblings in Nairobi's largest slum, Kibera. His brother told me that Isaac had been beaten with a stick by one of the city officials for selling the groundnuts on the streets. His family felt that they had no power to stop this.
As someone who has lived with the consequences of violence, I want to see 2015 as the year of change. In September, world leaders will agree new global goals that will guide world development for the next 15 years. It is vital that these goals include a robust target to end abuse, exploitation, trafficking and all forms of violence and torture against children, so that this becomes a priority for all countries. This will help unlock the action and investment needed to prevent violence against children, support survivors, and ensure that they get justice.
In Kenya, I saw the vital work Unicef is doing to help victims. I visited a Kenyan version of Childline, a 24/7 helpline where children were able to report physical and sexual abuse and get the psychological and legal support they needed. I listened to Abigail's support group, which brings child survivors of violence together to help them recover. It is this sort of work that could be expanded and replicated in other countries, if we prioritise ending violence on a global level.
The next Government will have a critical role to play in making a target become a reality. UK party leaders must take a stand and commit to keeping every child safe and secure. The children I met aren't statistics. Their eyes tell a story that won't leave them. A new global target to end violence would help keep these children's hopes alive.
More than 33,000 people have already joined Unicef UK in calling for a global target to end violence against children. You can add your voice at www.unicef.org.uk/violence
Register for free to continue reading
Registration is a free and easy way to support our truly independent journalism
By registering, you will also enjoy limited access to Premium articles, exclusive newsletters, commenting, and virtual events with our leading journalists
Already have an account? sign in
Register for free to continue reading
Registration is a free and easy way to support our truly independent journalism
By registering, you will also enjoy limited access to Premium articles, exclusive newsletters, commenting, and virtual events with our leading journalists
Already have an account? sign in
Join our new commenting forum
Join thought-provoking conversations, follow other Independent readers and see their replies