The 'socialist firebrand' Derek Hatton screwed Liverpool just as much as Margaret Thatcher did
Mrs Thatcher may have neglected Liverpool in the first half of the 1980s, but Mr Hatton and the Militant's grip on my city set progress back a generation.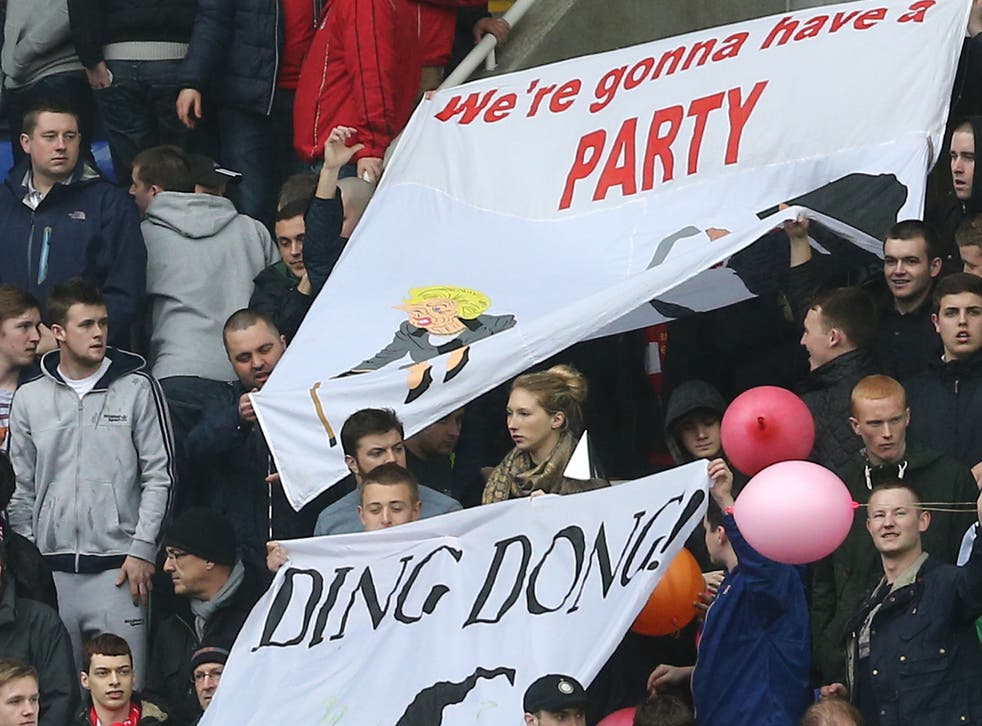 As Baroness Thatcher's funeral cortège snakes its way through Westminster tomorrow, watched by a mixture of those who adored her and those who very much didn't, 200 miles away they will be putting the final touches to preparations for the Thatcher's Dead party outside St George's Hall in Liverpool.
This will be the climax of all the "celebrations" that have happened across the country since Margaret Thatcher's death. While the party is in appallingly bad taste, and of questionable purpose, it is obviously difficult to overestimate the strength of feeling in Liverpool towards Margaret Thatcher.
Anyone from the city over the age of 35 will remember what it was like when she was in power. As a schoolgirl in Liverpool in the 1980s, I certainly do. She visited Liverpool once, in the aftermath of the Toxteth riots in July 1981, when onlookers pelted her with tomatoes and toilet rolls as she arrived in her black Jaguar.
The hatred towards her was so strong that she assumed mythical status for us. In every classroom and every kitchen, her presence loomed malevolently over us, like the Bad Fairy at Sleeping Beauty's christening. Why are there not enough school books to go round the class? It's Thatcher's fault. Why are the binmen on strike again? It's Thatcher's fault. Why aren't there any jobs? It's Thatcher's fault.
This is a familiar narrative, and since Thatcher's death one that has been given a fresh airing by Derek Hatton, the former deputy leader of Liverpool City Council, and Militant firebrand. In an interview with The Independent on Monday, Mr Hatton said that she had done so much destruction to Liverpool "I regret the fact that she was ever born. I will say that a million times."
It is true that, after the Toxteth riots, the Thatcher government wanted Liverpool to rot. Geoffrey Howe, the then Chancellor, privately advised the Prime Minister to redirect regeneration cash to other cities and leave Liverpool to "managed decline". At the time, it did feel as if we were being cut adrift from the rest of the country. More than that, it was like we were living in another country.
Yet some regeneration cash did come our way – thanks to Michael Heseltine. The 1984 International Garden Festival was a sign that the Government wanted us to belong to Britain. And this is where I have to depart from Mr Hatton's draft of history. Mrs Thatcher may have neglected Liverpool in the first half of the 1980s, but Mr Hatton and the Militant's grip on my city by the middle of the decade set progress back a generation.
When, at the 1985 Labour conference, Neil Kinnock condemned Mr Hatton's Labour council for wreaking "grotesque chaos" in the city by "hiring taxis to scuttle round a city handing out redundancy notices to its own workers", playing politics with people's jobs and livelihoods, it was my mother's job – my family's livelihood – that was among those put at risk.
In my mother's case, the taxi carrying her redundancy notice came to her school, where she was a teacher. There was a warning that it was coming, and it was merely a stunt to put off the payment of the council's debts, yet the destabilising effect of this three-month notice, together with the unpredictability of Mr Hatton and his friends at the town hall, bore down heavily on my 11-year-old self. It did not instil in me any affection for Mrs Thatcher, but Mr Hatton was the new omnipresent villain, even after he was thrown out of office in 1986.
When the groundsman of our local park refused to go on one particular strike, his Trotskyist supporters smashed the windows of the heated glasshouse, causing the vivid red and yellow tropical bromeliads to wither and die, in revenge at the "scab". But they didn't care, because glasshouses in parks were a symbol of the bourgeoisie.
Mr Hatton claimed this week that his council (by spending money it didn't have) created jobs and built nurseries, as if Militant had transformed Liverpool into a Utopian dreamland. But its legacy was a disfiguring nightmare. Why did unemployment continue to rise, houses remain boarded up, and litter pile up in the streets?
I find Mr Hatton's wish that Mrs Thatcher had never existed richly ironic, given that he grew stronger in Liverpool in part because of their symbiotic relationship. He blames Lord Kinnock for allowing the Thatcher government to turn him and Liverpool into a "leper", but it was Mr Hatton who did that for us. And what is Mr Hatton doing now? I was aware that he had given up politics and gone into PR, but it turns out he is a multi-millionaire, living in a luxury penthouse in Liverpool – overlooking a hugely regenerated city centre, no thanks to him. The class struggle certainly does take many forms, Mr Hatton.
I would not go as far as Mr Hatton has, and wish that he had never been born. But if he had never got anywhere near power in my city, perhaps Liverpool would have improved faster. The debts would not have mounted up. We would not have been accorded "leper" status.
Hundreds of people are expected to celebrate at the Thatcher's Dead party in Liverpool this evening. It is not for me to take away from them any feeling of resentment they have towards the former Prime Minister. But perhaps they should also raise a cheer for Liverpool's recovery from the grotesque chaos that Derek Hatton wrought on the city.
Jane Merrick is the political editor of 'The Independent on Sunday'
Register for free to continue reading
Registration is a free and easy way to support our truly independent journalism
By registering, you will also enjoy limited access to Premium articles, exclusive newsletters, commenting, and virtual events with our leading journalists
Already have an account? sign in
Join our new commenting forum
Join thought-provoking conversations, follow other Independent readers and see their replies