The Supergun plot, murders and a report we can't ignore
A number of mysterious deaths included a journalist found hanged in Chile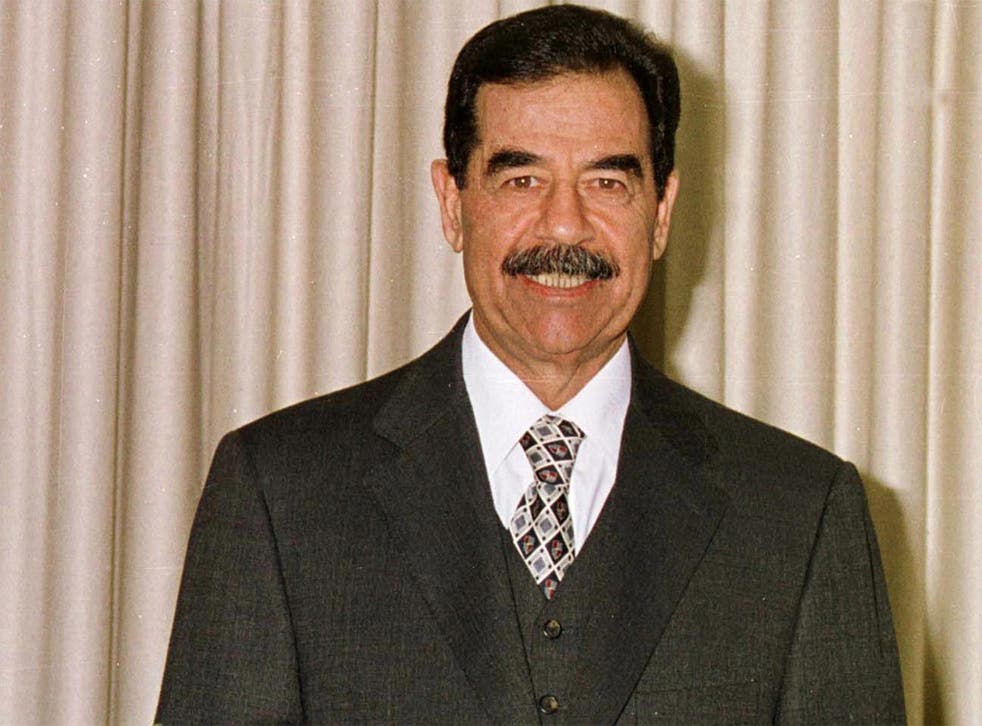 A few weeks ago, I was handed a sensational document. It concerns events of more than 20 years ago, when a group of British businessmen and officials set out to smuggle arms to Saddam Hussein, in defiance of a United Nations embargo.
According to the report, when it looked as though the plot might become public, those thought likely to be responsible for blowing its details were murdered. They included Gerald Bull, the artillery expert and designer of the Iraqi Supergun, shot on the doorstep of his flat in Brussels in March 1990; and, nine days later, Jonathan Moyle, the defence journalist, found hanging in a hotel room in Chile.
The report names the late Stephan Kock, allegedly of MI6, as commissioning the killings, and identifies the British former SAS personnel who carried them out.
For me, the document represents a trip down memory lane, to a febrile period in British policing, spying and politics that I covered as a journalist. There were numerous arrests, including the seizure of giant barrel parts made by a firm in Sheffield, prosecutions, and mysterious deaths, including those of Bull and Moyle. Allegations arose of shadow companies, weapons components being billed as if for harmless domestic use, and the issuing of bogus export licences. The episode culminated in the 1996 report from the Scott arms to Iraq inquiry that exposed the inner workings of Whitehall and its ability to evade and obfuscate.
There are two versions of the report in circulation. One is redacted and the other unredacted. Both carry the crest of the US Central Intelligence Agency, and are headed "Project Babylon: The Iraqi Supergun". On the top right of the front page, they're marked "Secret" and in block capitals, "NOFORN-NOCONTRACT", which means they're not to be seen by foreign nationals or by defence contractors.
The unredacted copy is stamped in red with the Hebrew word for "secret" and bears another mark, typed in black: "From office of prime minister. Date received 11.91."
It would appear the CIA or someone else handed the secret report to Yitzhak Shamir's government in Israel in November 1991. It's an important date: it was soon after Shamir had come under pressure from the US to agree to take part in Israeli-Arab peace talks in Madrid.
The report came to light during the 2012 trial of Asil Nadir, the Polly Peck tycoon now in jail for fraud.
His supporters, the Justice for Asil Nadir Committee or JANCOM, maintain the document was excluded from his defence bundle after the prosecution were granted Public Interest Immunity Certificates banning the use of politically sensitive material.
Why was the document helpful to Nadir? Because elsewhere it describes how his Unipac packaging subsidiary was involved in the transport of rocket propellant. The explosive was disguised as chocolate, and manufactured by the British fireworks firm Astra. It was destined for use in the massive Iraqi artillery piece known as the Supergun. Gerald James, the former head of Astra, has always maintained that his company was unknowingly used by Kock to supply explosives to the Iraqis.
The report was apparently supplied to the Nadir team by a woman called Olivia Frank. She lives in England and admits to spying in Germany for the Israeli secret service, Mossad. In Tribune magazine, Frank is quoted as saying: "On May 10, 1993, six days after Asil Nadir left Britain, MI5 approached me... Their officer described me as perfect for a so-called deniable operation and offered me a large sum of money as reward if I would agree to meet Mr Nadir in Turkey. MI5 intended to harm him. In order to facilitate false identities, they provided new National Insurance records for me and my partner. An MI6 officer took over the operation when Mr Nadir invited me to meet him in Istanbul…"
Frank goes on to say that the CIA dossier was to form a major plank in Nadir's defence and she delivered it to his team. But the UK Government hit Nadir with 36 PIICs and the report was suppressed.
I wrote about Kock extensively back then. He was a dark figure, ex-Rhodesian special forces, Czechoslovakian, who was a consultant to Midland Bank. Kock died in Scotland, at his home near Oban, in 2008.
The report says that Sir John (later Lord) Cuckney, the industrialist and ex-MI5 who also died in 2008, arranged for Kock to work at Astra, entering into secret supply contracts with Nadir's Unipac.
Kock is said to have become worried Bull was becoming dissatisfied and was threatening to blow the whistle, in the form of a law suit, on what he'd been doing. According to the CIA report, "Kock hired two ex-SAS men [they're named in the unredacted version] to eliminate Bull." Kock also "found that defence journalist, Jonathan Moyle, possessed evidence of UK covert deals. Consequently, Kock and [a third named agent] eliminated him in Santiago, Chile."
If the report is genuine, then questions must be asked, and an investigation launched.
I'm not the only one to have received it. The journalist, Andrew Rosthorn, has written about it in Tribune; John Hughes-Wilson, the military expert and army veteran, who now lives in Cyprus, mentioned it in his local paper; Robin Ramsay dissected it in Lobster, the intelligence magazine.
Obviously, everything it mentions occurred a long time ago. But, as we've seen in Northern Ireland recently, that should be no barrier to pursuing the truth. It's the very least that the relatives of Bull and Moyle, plus James and his colleagues at Astra, and other firms caught up unwittingly in the whole murky business, deserve. Nadir, too, has a right to know why his barrister could not use it.
Because it relates to events 20 years ago, and many of those involved are now dead, verifying its contents is difficult. Of those still alive, no one, after all, is going to admit to being party to murder.
But it can't be ignored. If it's false, the Government needs to show how. At the very least, someone has got a lot of explaining to do.
Join our new commenting forum
Join thought-provoking conversations, follow other Independent readers and see their replies